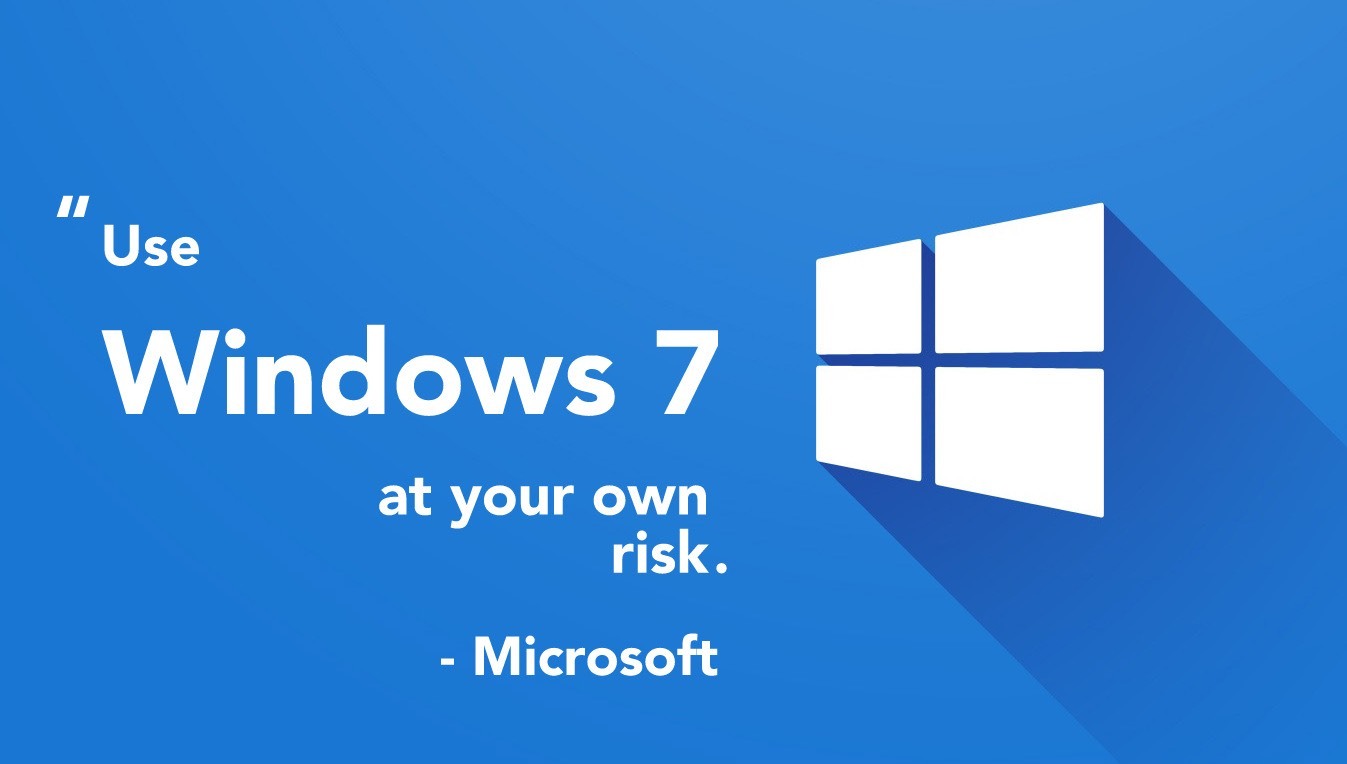 Short Bytes: Microsoft Marketing Cheif Chris Capossela has made a surprising statement about Windows 7 by calling it unsafe to use. He warned the users and asked them to use it "at their own risk, at their own peril". However, the reality offers a totally different picture. 
E
arlier this week Microsoft announced that Windows 10 is its fastest growing OS with more than 200 active installations since last July. However, Windows 7 continues to power millions of PCs around the world and big names at Redmond offices are disliking these numbers.
In order to push Windows 10 installation
in a much faster manner, Microsoft has come up with deceitful tactics that were slammed by the experts.
In a surprising development, Microsoft Marketing Cheif Chris Capossela warned the Windows 7 users and asked them to use it "at your own risk, at your own peril".
According to Windows executive, continuing using Windows 7 is a risky option and made statements about the future Windows software, security and compatibility issues. "We do worry when people are running an operating system that's 10 years old that the next printer they buy isn't going to work well, or they buy a new game, they buy Fallout 4, a very popular game, and it doesn't work on a bunch of older machines,"  he said talking to Windows Weekly.
Well, blaming the Fallout 4 incompatibility on an outdated operating system doesn't solve the problem as it's a hardware problem. He went on and called the "old stuff" like Windows 7 really bad, thanks to virus and security problems.
About the constant Windows 10 upgrade notifications, Capossela defended the step by calling it a much-needed place. "We don't want to anger anybody, but we do feel a responsibility to get people to a much better place, and Windows 10 is a much better place than Windows 7," he added.
Microsoft executive presented another flawed statements by calling Windows 7 unsafe as it will be supported till 2020 and no less compatible with new hardware and software.
It looks like 2016 will be another year full of controversies for Windows 10. We hope that Microsoft focuses more on making Windows 10 an operating system that gives proper choice to its users.
Also read: Why Is It hard To Believe Microsoft's Latest Statement About Windows 10