Update: Pre-booking for Microsoft's Xbox Adaptive Controller has started. The controller will cost $99.99 and customers can expect shipping around September this year. You can visit this link for pre-ordering Microsoft Xbox Adaptive controller.
In a bid to make gaming accessible to people suffering from motor disabilities, Microsoft has presented its new Xbox Adaptive Controller. It is considered as a significant breakthrough in the world of gaming as the controller is deemed to change the way games are played.
This is the first controller that has been launched to cater to personal preferences of each player rather than a device which is designed considering a general group of players.
The tidily designed controller is the product of Microsoft developers' efforts combined with inputs received from The AbleGamers Charity, Craig Hospital, The Cerebral Palsy Foundation, Warfighter, and SpecialEffect.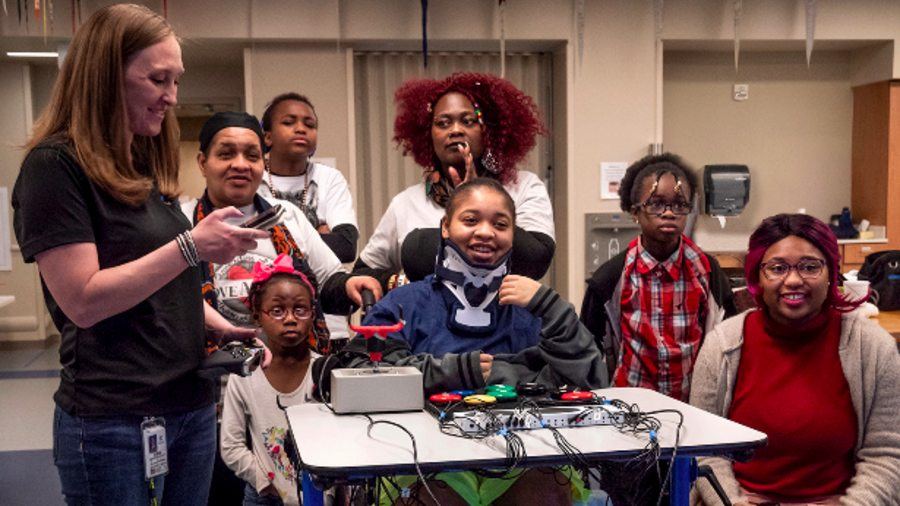 The new Xbox Adaptive Controller features big and easily identifiable buttons, USB ports, an oversized directional stick for easy movement and 19 different ports for connecting various accessories for extending the facility of customization.
Players can expect an excellent 25-hours battery backup from the controller. One of the most impressive features of this controller is that every single feature that exists in a normal controller can be customized.
Moreover, players can connect the external inputs of their choice from the spectrum of options available as per their requirements. External inputs can be connected via the series of audio jacks provided in the controller.
This is a wireless controller and can be charged using a normal USB Type C cable. An optional power supply is also provided to attach add-ons like quad sticks that are operated through the mouth by quadriplegic players.
Microsoft's new Xbox Adaptive controller is compatible with Windows 10. Priced at $99, the controller will be available through Microsoft's Digital Stores by the end of this year.