Microsoft's love for Linux is increasing day by day and the latest news signals toward the further strengthening of relationships for the long-term. The company is now making some big changes to the full-blown Linux kernel it's adding to Windows 10.
According to a blog post, Microsoft will leverage Windows Update to provide automatic installation and updates for WSL2's Linux kernel, similar to how it installs and updates device drivers. This method will come into place along with with the new feature update Windows 10 2004 (20H1).
Streamlining The Windows Subsystem For Linux (WSL)
In 2016, Microsoft introduced WSL to establish the GNU/Linux environment directly on Windows 10. Not only that, but it also included most command-line tools, utilities, and applications to run without the overhead of a virtual machine.
But WSL was behaving like a Linux interface, hence, users could only perform limited actions. Owing to that, they came up with a remodeled design, named WSL2, that included a new Microsoft-written Linux kernel. It's a full-blown Linux kernel that brings much-needed performance improvements to the Windows Subsystem for Linux.
Now, to further enhance the regular support, Microsoft has removed the Linux kernel from the Windows 10 OS image. The goal is to provide automatic installation and updates without the need for installing a new Windows image. Subsequently, this change will improve the agility and flexibility of Linux kernel updates in WSL2.
How To Automatically Install And Update?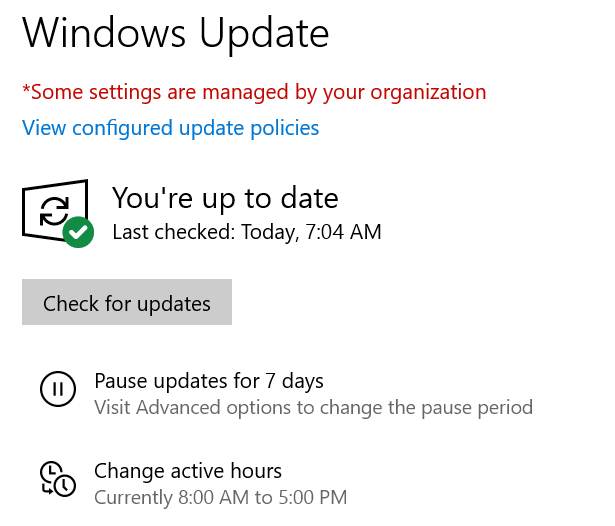 You'll be able to install Linux kernel updates simply clicking on the "Check for Updates" button in Windows Settings.
However, Microsoft says that you'll have to manually install the Linux kernel on the initial release of Windows 10 2004 (and Windows Insider Slow Ring builds) using Command Prompt as the feature won't be ready by that time. The automatic install and servicing capabilities will be added in a few months, eliminating all the hard work.