Soon after the launch of Windows 11, Microsoft unveiled its brand-new addition to the Windows line-up. The Windows 365 Cloud PC came into being as a surprise to everyone. Likewise, Windows 365 is a new cloud service that runs on Azure Virtual Desktop. And now, we have Windows 365's pricing and plans.
Previously, we had compared Windows 365 to Windows 11, highlighting their key difference and features. Earlier today, Microsoft announced the pricing for Windows 365, and it comes in two flavors, namely Business and Enterprise. That said, let's have a look at the pricing.
Windows 365 Plans and Price
When it comes to Windows 365's plans, you have two options – Business or Enterprise. Business users get a HybridBenefit discount on pricing. HybridBenefit allows companies to apply for their existing cloud licenses (if any) to Windows 365.
Windows 365 machines can easily run all kinds of applications. From basic work apps like browsers, Office, etc., to high-performance applications like video editing apps.
You can take a look at all the plans and their pricing on Microsoft's website.
Windows 365 Technical Requirements
Although you can run an online session on any device, there are a few technical requirements that need you to meet the following requirements:
Windows Pro endpoints: Windows 10 E3 + EMS E3 or Microsoft 365 F3/E3/E5/BP
Non-Windows Pro endpoints: Windows VDA E3 + EMS E3 or Microsoft 365 F3/E3/F5/BP
Azure subscription
What's the difference between Business and Enterprise Plans?
Mostly, Enterprise plans are for – as the name reads, Enterprises. They're for large companies and offer better control and management features over Windows 365 for Business machines. Microsoft has a table prepared to signify the differences between the two.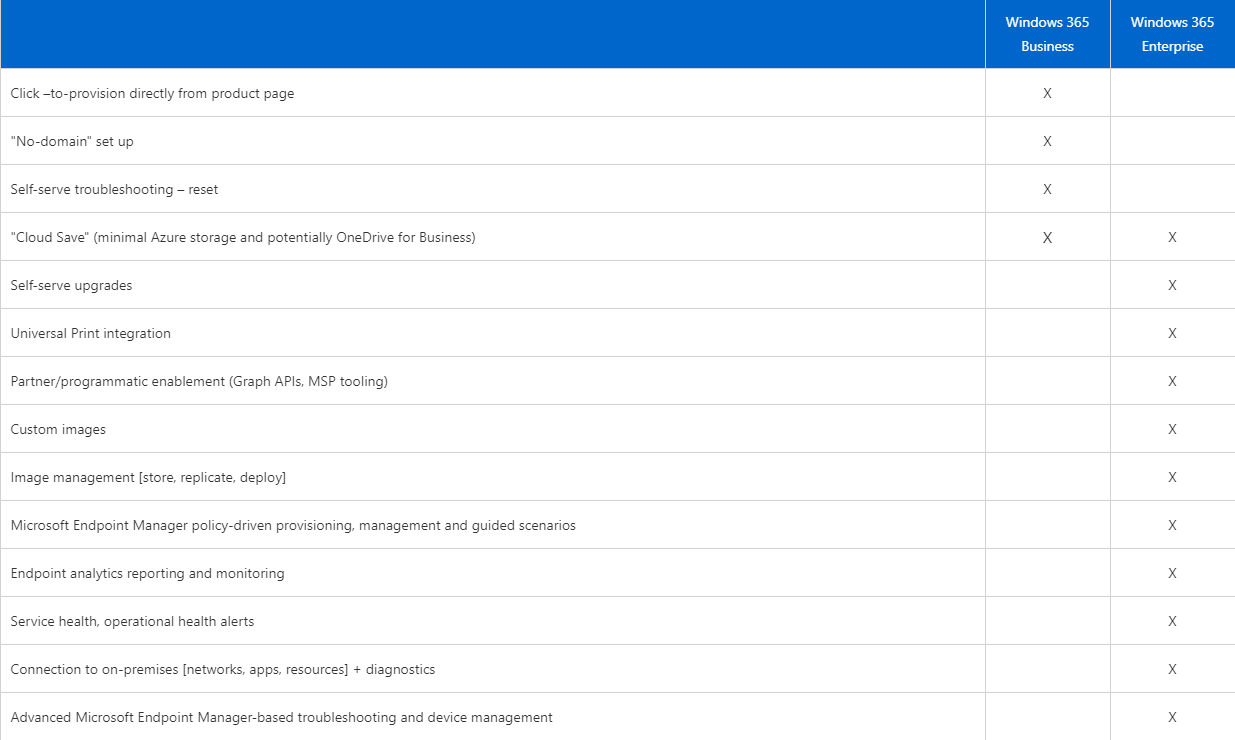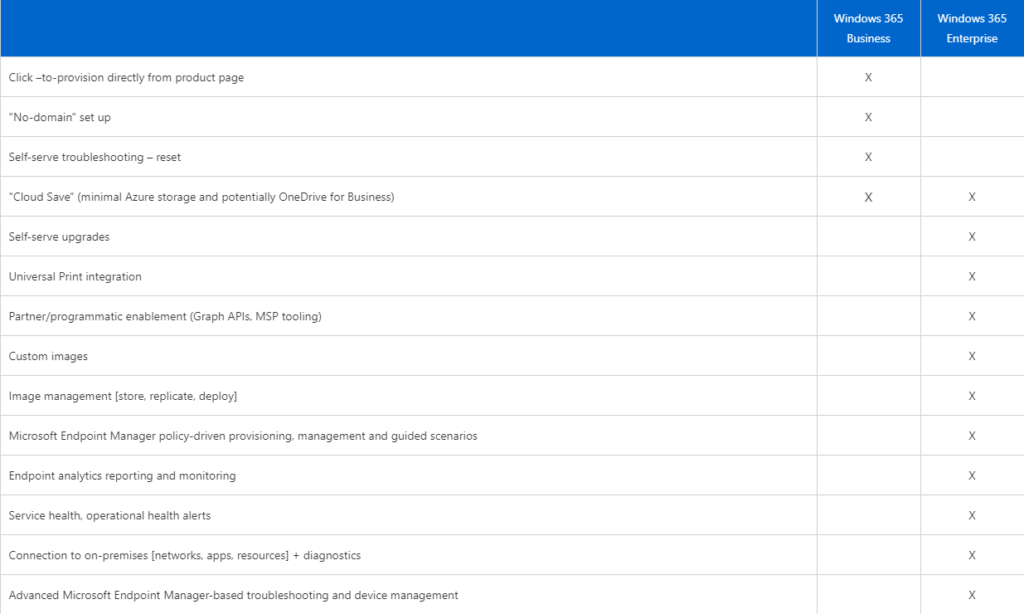 To sum up, Windows 365 is here and offers a similar experience as Microsoft Azure. The pricing exists for Business and Enterprise plans. Once set up, It can be accessed via any device meeting the requirements.