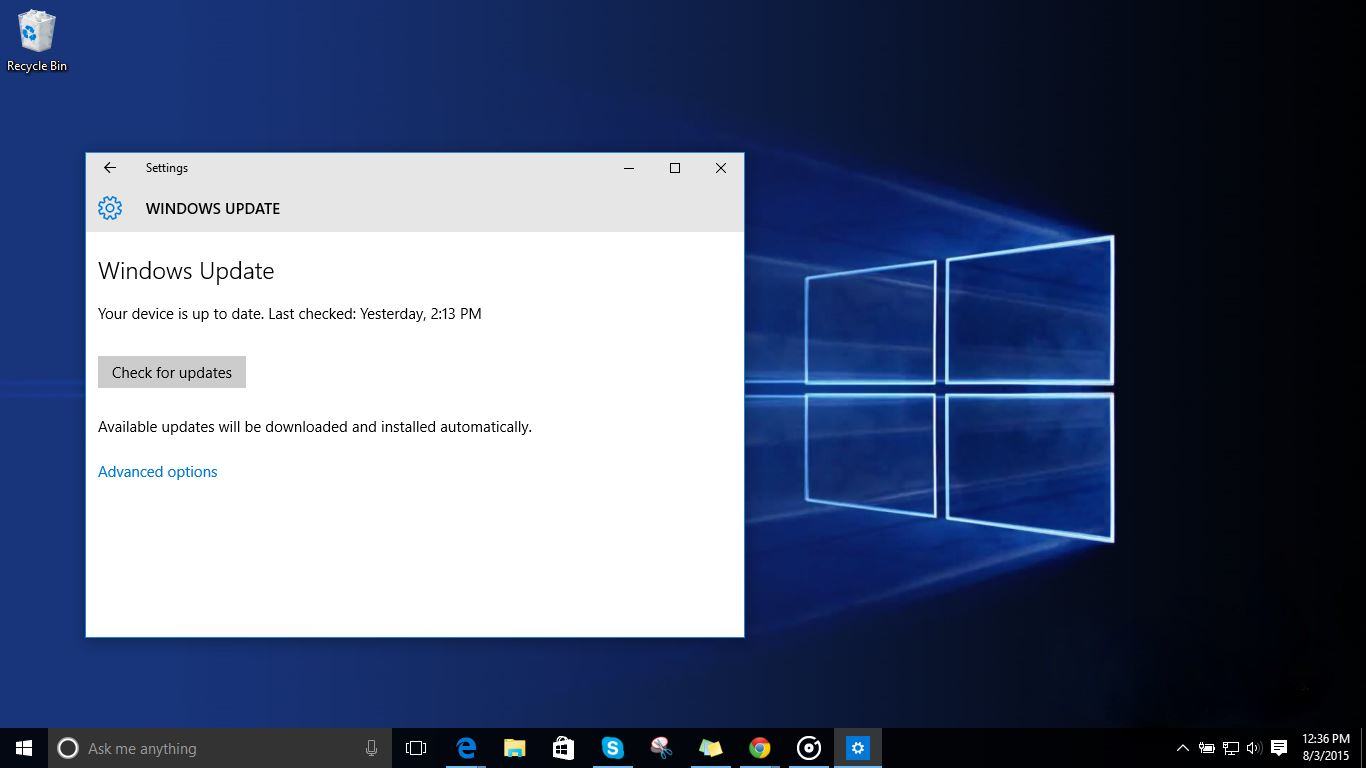 Short Bytes : In less than a week time of the Windows 10 release, Microsoft is already coming up with the Windows 10 updates and collection of bug fixes. Microsoft is calling it the Windows 10 Service Release 1 and it's expected to come in Early August.
A
midst all the hoopla, 
Windows 10 was launched
by Microsoft on July 29 last month. Windows 10 is available as a
free upgrade for original
 Windows 7 and Windows 8.1. It has just been a week since the launch and Microsoft is already working on Windows 10 updates and improvements.
According to the report by The Verge, the first update post launch is set for a release next week. Responding to the complaints from the users who have upgraded their systems to Windows 10, Microsoft is building its first collection of the fixes which is being called Windows 10 Service Release 1 (SR1).
Microsoft has already made it official that Windows 10 will be the last in the lineage of Windows OS series, and henceforth the users will only get Windows 10 updates. Microsoft has tentatively planned to release some bigger Windows 10 updates like the extension support for its Edge browser and a messaging app to integrate Skype later in October. The Microsoft Edge extensions are programmed to work like Chrome extensions and hosted alongside regular apps in Windows Store.
Also read: Stop Waiting! Know How to Install Windows 10 Without Windows Update
Apart from the Windows 10 Service Releasee 1, a bigger release being called the Threshold Wave 2 is coming in October.
Microsoft is also working on improving the battery life of the Windows 10. Microsoft Windows Chief Terry Myerson says:
We are … I want to be able to say it's the best battery life, but right now we're about equal to Windows 8.1 updates
Microsoft is leaving no stone unturned to fulfill the promises about Windows 10 being the future, and with that a series of advertisements   to convince the people all across.
Till then use Windows 10, and if you have any questions regarding the OS, look through our website. We have had a broad coverage of Windows 10 since its speculated release. You can also ask our experts for any queries and stay alert for the Windows 10 updates.
For more updates and interesting stories, subscribe to fossBytes newsletter. [newsletter_signup_form id=1]