If you're wondering what changes are coming to Windows 10 UI, then Microsoft has dropped a small hint.
The company teased a new Windows 10 theme on Facebook intended as a gesture of solidarity towards the LGBTQI+ community. Screenshots of the Phantom Pink Pride Edition theme reveal the changes to the Start Menu that we might see in the upcoming Windows 10 feature updates.
The app tiles in the Start Menu have got the Fluent Design treatment and bear the same color as the system theme. Possibly, this happens when the Live Tile option is disabled for these apps.
Furthermore, the icons present in the app list have a transparent background in the updated design. In contrast, these icons and some app tiles currently have the same background as the accent color picked by the user.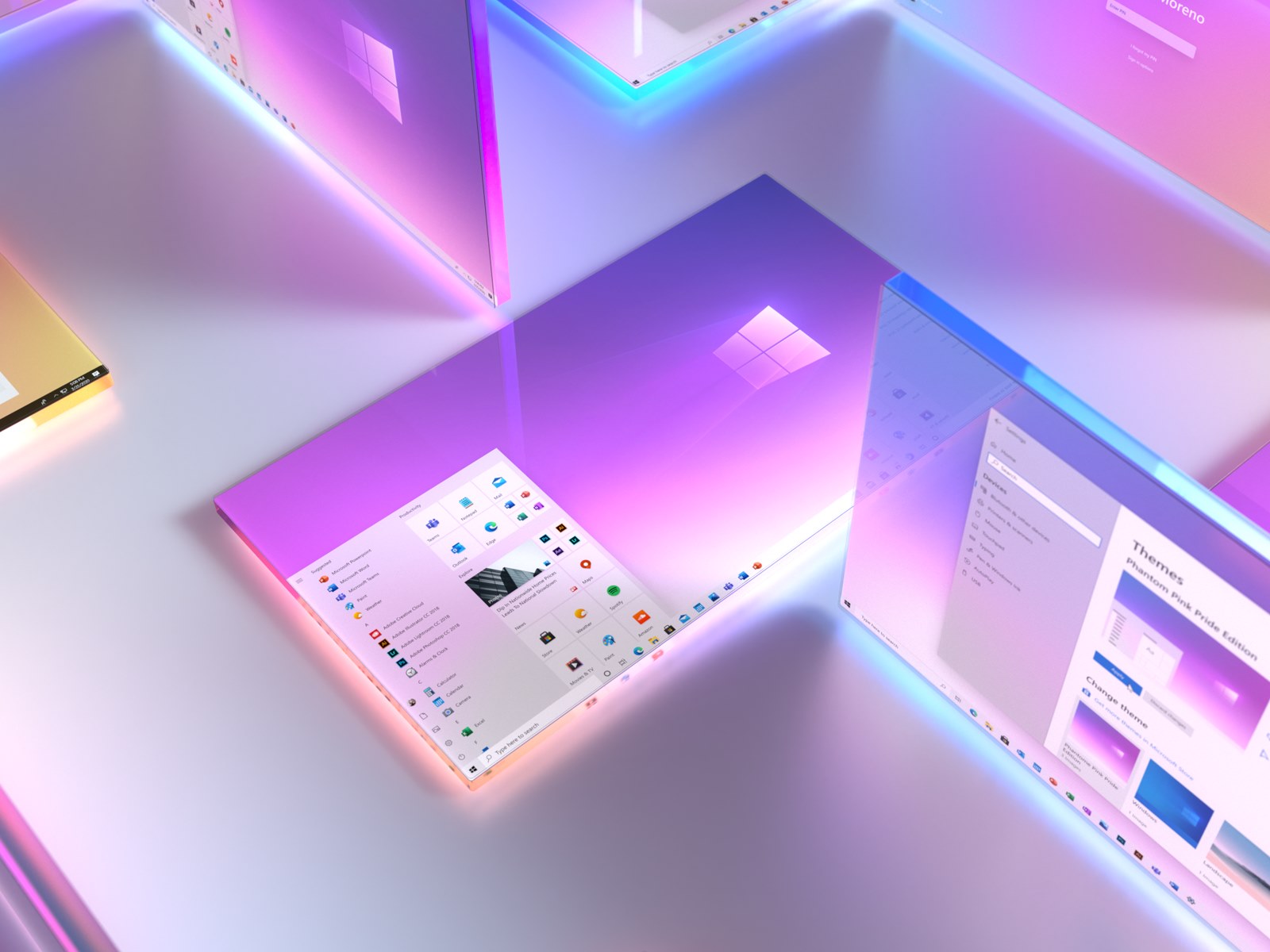 When combined, all of these visual changes give a streamlined appearance to the Start Menu, not to mention how clean it looks. Moreover, the design changes seem to go in line with what we have seen in the case of Windows 10X. The upcoming OS is expected to have a redesigned Action Center and other UI components.
Interestingly, the new theme appears at the same time as the recently released macOS 11 'Big Sur' which has dwarfed Windows 10 in terms of UI-focused changes. The new Apple OS brings a plethora of visual changes in a single update.
Perhaps Microsoft wanted to show off whatever it has got to offer. Nonetheless, it can't be said right now when (or if) the new Start Menu design will land on our PCs.