Following Facebook's (Meta) commitment to the metaverse, Microsoft is also entering the race. During its Ignite conference for business partners, Microsoft announced that Microsoft Mesh, the company's mixed-reality platform, is coming to MS Teams next year. This will let coworkers log interact with each other using their virtual avatars in meetings or a virtual space.
Microsoft Teams and virtual avatars
A preview of Microsoft Mesh will be coming to MS Teams in the first half of 2022. The company says it will be available on PC, mobile, and mixed reality headsets. Fortunately. You won't need VR headsets to use these features, as you can use a virtual avatar to represent you in a meeting. The company says that it will use AI to listen to your voice to animate your avatar.
Microsoft Mesh will also have virtual spaces where users can meet and interact in various ways. They can socialize and play games or use other Microsoft apps to work on projects. This is a great necessity in times like these, where every company is forced to have long-drawn online meetings. If people want, they can choose to use their avatar rather than dress up for a brief meeting.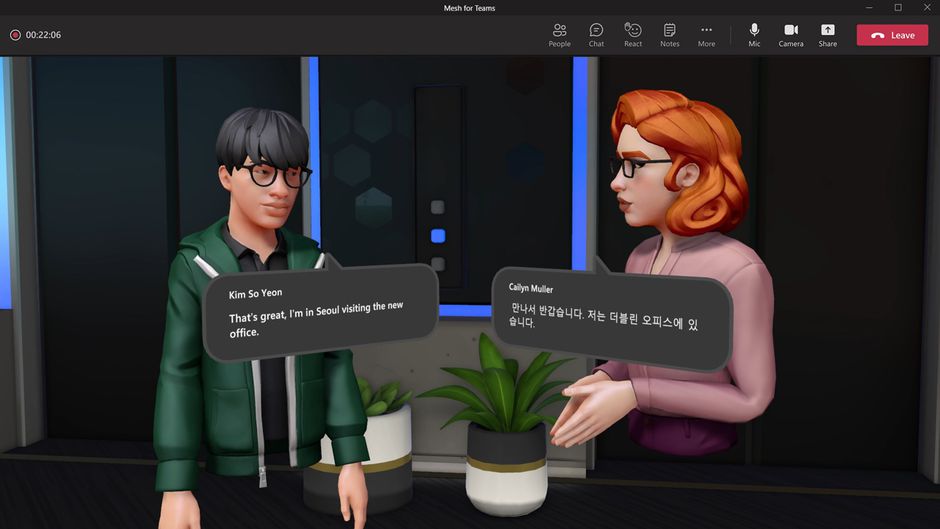 Microsoft Teams will launch with a few preset virtual spaces, and companies will also have the ability to make their own. Companies like Accenture have created their virtual campus for their employees. This is Microsoft's latest push into building the metaverse. The company is even working on translation and transcription support to break down language barriers.
Microsoft and Metaverse
Speaking at the conference, CEO Satya Nadella, said, "I can't overstate how much of a breakthrough this (Metaverse) is. It's no longer just video conferencing with colleagues, and you can be with them in the same room. It's no longer just playing a game with friends, you can be in the game with them." According to him, the metaverse is not just transforming how we see the world but also how all of us actively participate in it.
"We are taking these platform capabilities, and building them into our own first-party applications like teams, features like grid views together more and presented more than teams mark the beginning of bringing to the immersive experiences to collaboration. But human presence is the ultimate connection. When you and I can have a meeting, where we are all present together without being physically present," explained Nadella.