After six months of wait, Microsoft has refreshed the rest of its Surface lineup that didn't receive an upgrade last year alongside the Surface Laptop 3, Surface Pro X.
However, due to the ongoing lockdown situation, there hasn't been any pomp and show this time. Microsoft has simply revealed all the details in a blog post. These devices are available for pre-order and will be up for sale later this month.
With that said, Microsoft is now on the verge of completing its device ecosystem that will put in line with Apple and Google. The only missing part now is a smartphone, which the company is expected to release in the coming months in the form of Surface Duo.
So, here are all the new devices that we get as part of the Microsoft Surface hardware launch.
Surface Go 2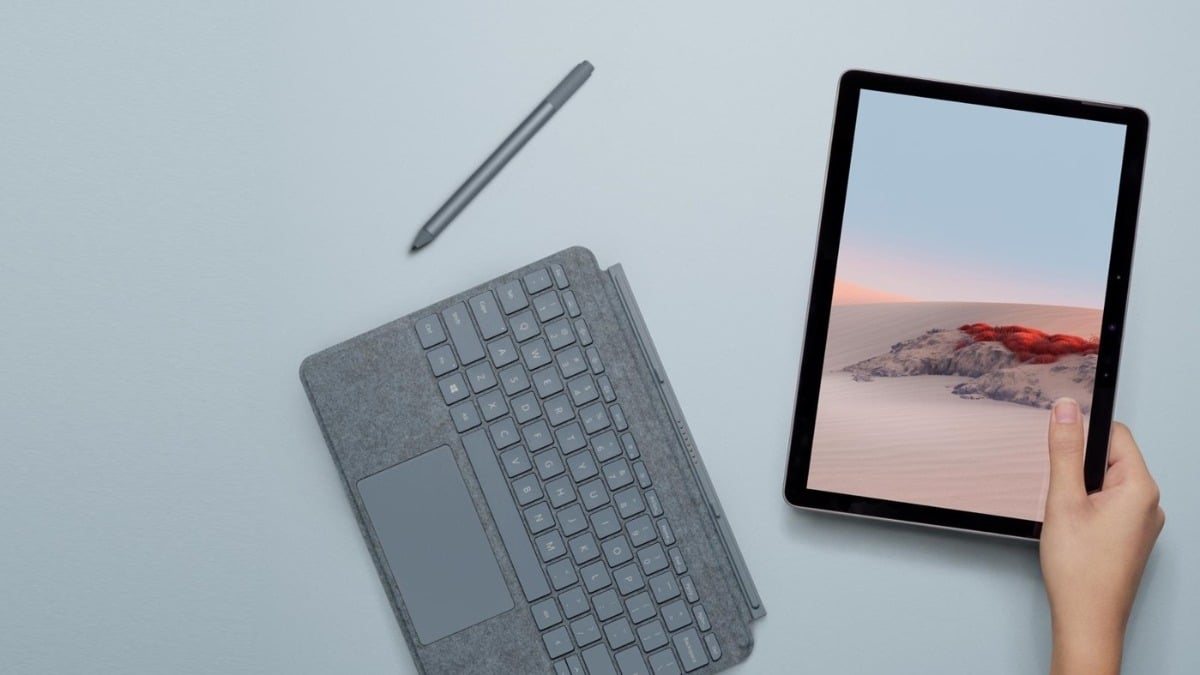 Like its predecessor, the Surface Go 2 has managed to steal the show with its budget price. Meant for light usage, the top-specced Surface Go 2 packs an 8th Gen Intel Core M3 processor with 8GB RAM, 128GB SSD, WiFi 6, LTE, and Bluetooth 5.0.
The device has a 10.5-inch (1920 x 1280) display, runs Windows 10 in S mode, and comes with a battery backup of around 10 hours. It delivers 64% more performance over the original Surface Go that was released back in 2018.
Microsoft has also added a studio-quality dual-mic setup meant to improve voice clarity and reduce background noise during video calls. Surface Go 2 will go on sale from May 12 with a price tag of $399.
Should buy Surface Go 2?
For $399, the Surface Go 2 is the cheapest Microsoft-made PC you can buy right now. Just add a Type Cover, a wireless mouse, and a Surface Pen to have a full-fledged PC experience. Or maybe, you can buy cheaper accessories from other brands.
If you think the S mode will restrict you, you can turn it off any day and enjoy all the features of Windows 10. However, that would be a one-time opportunity.
Surface Earbuds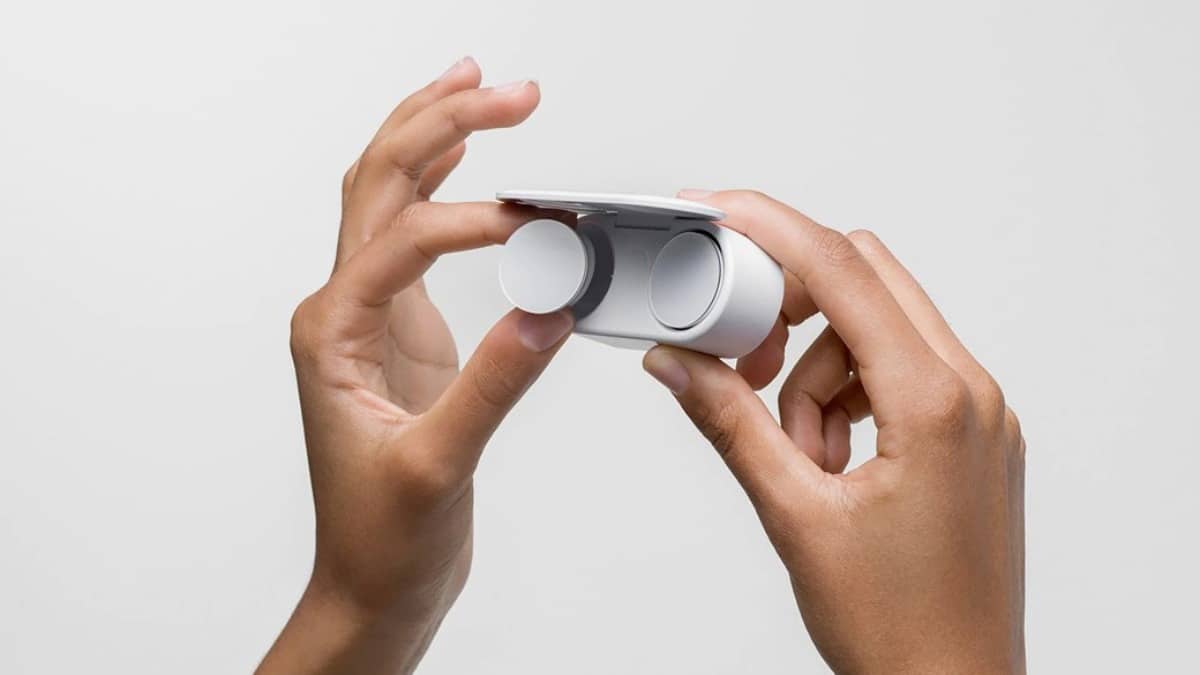 These wireless earbuds are Microsoft's answer to AirPods, Pixel Buds, and Galaxy Buds+. Although, the company didn't realize people would look like Frankenstein while wearing them.
Anyway, Surface Earbuds were unveiled last year alongside Surface Neo and Surface Duo dual-screen devices. The hands-on reviews revealed that the sound is pretty impressive with an ample amount of base while retaining the voice clarity of the singer.
What more you can fancy is the support for touch gestures and Microsoft 365 integration that lets you listen to Outlook emails or dictate stuff from Word, Excel, and Powerpoint.
The bigger size of the earbuds makes them noticeable, and so is the case of accompanying wireless charging case that provides a total battery life of 24 hours. Surface Earbuds will be available from May 12 for $199.
Should you buy Surface Earbuds?
If not for the designed, the impressive battery life and gesture control features might catch the eye of some Microsoft fans, considering the competitive price tag. Not to mention, the wireless earbuds offer portability that's much-need at times, or in case, you're not a big fan of full-sized headphones.
However, the lack of Active Noise Cancellation (ANC) might change the mind of some potential buyers.
Surface Book 3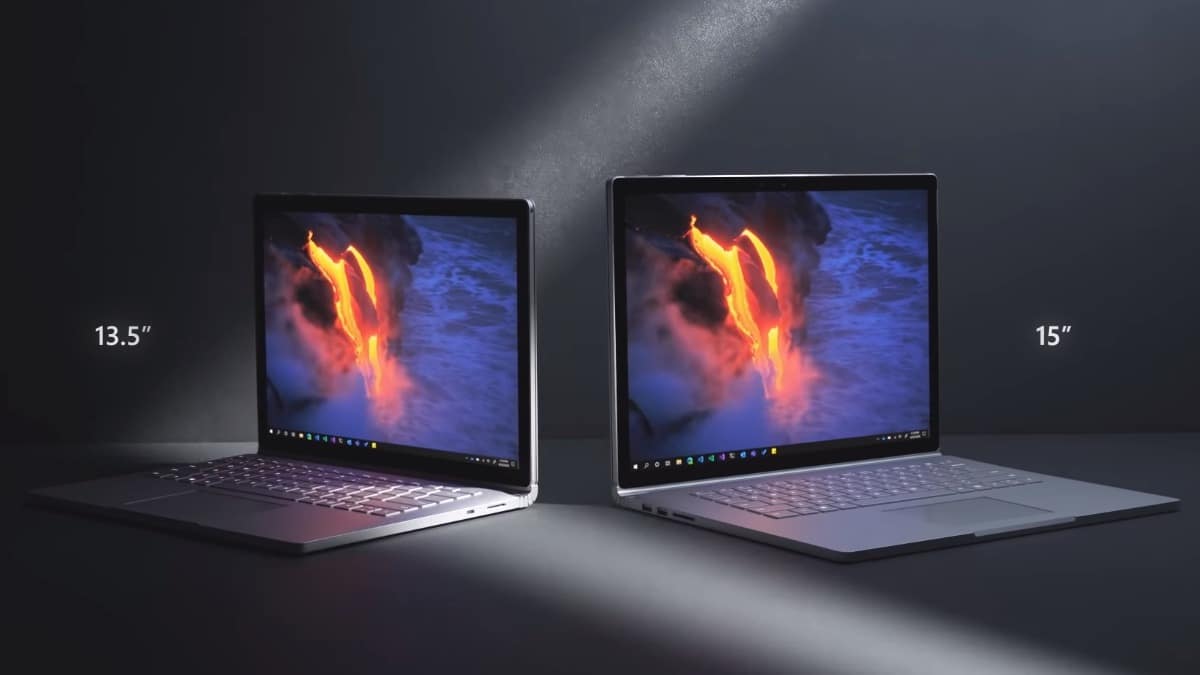 The most expensive of all Microsoft-made computers launched today is the Surface Book 3. The 2-in-1 convertible series had already achieved a technological breakthrough as it features an external GPU in the keyboard chassis. It seamlessly switches over from internal GPU when placed in the docked position.
The new Surface Book 3 comes in 13.5-inch and 15-inch screen sizes with varying specifications. Microsoft says that it can deliver over 50% more performance than Surface Book 2.
The bigger 15-inch model comes loaded with 10th Gen Intel Core i7-1065G7 quad-core CPU, up to 32GB LPDD4X RAM, up to 2TB SSD storage, and NVIDIA GeForce GTX 1660 Ti with 6GB DDR6 graphics memory. However, you won't find Thunderbolt 3 support as Microsoft considers it as less secure over USB-C.
In terms of battery life, the 2-in-1 device has enough juice to keep running for up to 17.5 hours. Surface Book 3 will be available from May 21 with a starting price tag of $1599.
Should you buy Surface Book 3?
If you love Microsoft PCs, Surface Books 3 can be the perfect daily driver as it gives you the portability of a tablet computer. But you can dock it to the keyboard and utilize all the extra power you need for resource-heavy stuff like playing games or editing 4K videos.
Surface Headphones 2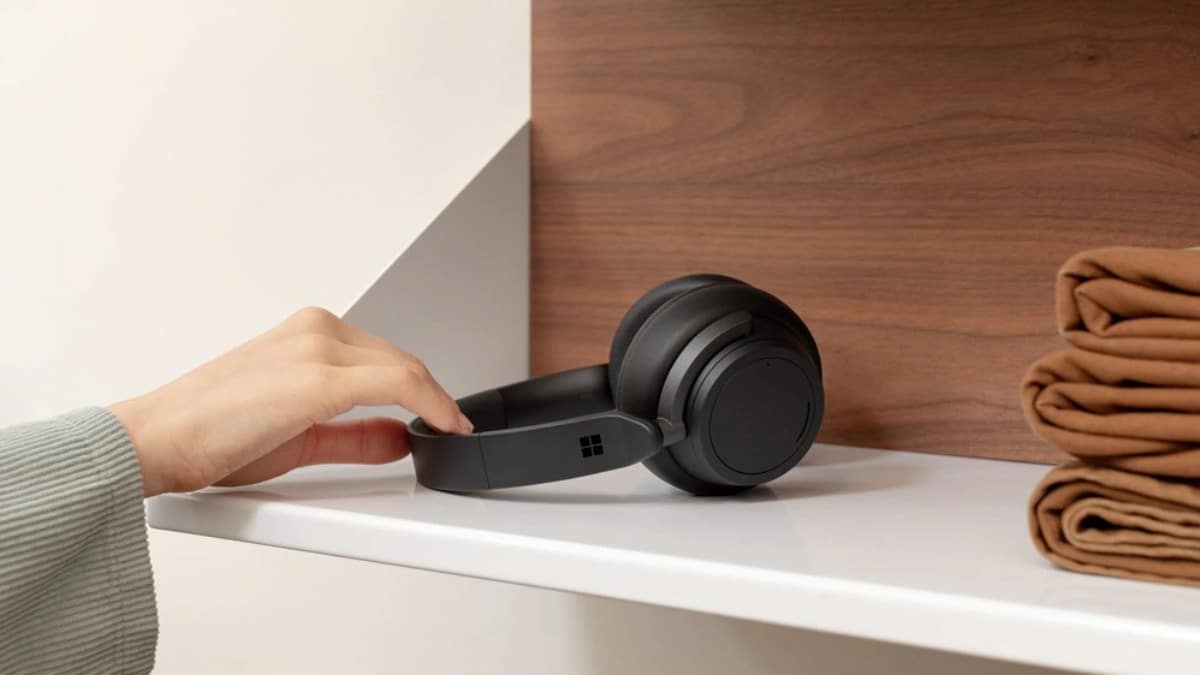 The next-gen Surface Headphones 2 come with an updated earcup design that now rotates up to 180-degrees for extra comfort. Microsoft claims it has improved sound quality as well the battery life, which allows the headphones to run for 20 hours with Bluetooth and Active Noise Cancellation (ANC) enabled.
Speaking of which, Surface Headphones 2 continue the legacy and provide variable ANC via their rotatable dial. You can choose between 13 ambient noise levels as per your needs.
The pair also comes with a 3.5mm audio jack and a USB-C port that can be used to fully charge them in just 2 hours.
Surface Headphone 2 will be available from May 12 with a price tag of $249.
Should you buy Surface Headphone 2?
Microsoft isn't recognized as an audio company, but these pair of headphones can provide a good mix of technology and sound quality that comes at $100 less than before.
While there are considerable improvements over its predecessor, we should wait for dedicated sound quality reviews.
What else?
Alongside the primary hardware lineup, Microsoft has also announced a number of accessories. You can have the new Surface Dock 2 for $260 that enables faster charging in addition to more connectivity ports. Also, there is a portable USB-C travel hub for $99 that can help you with some extra ports while on the go.
Furthermore, Microsoft has also announced two pairs of keyboard and mouse combos designed for different use cases: one normal Bluetooth keyboard, one for those who care about ergonomics.