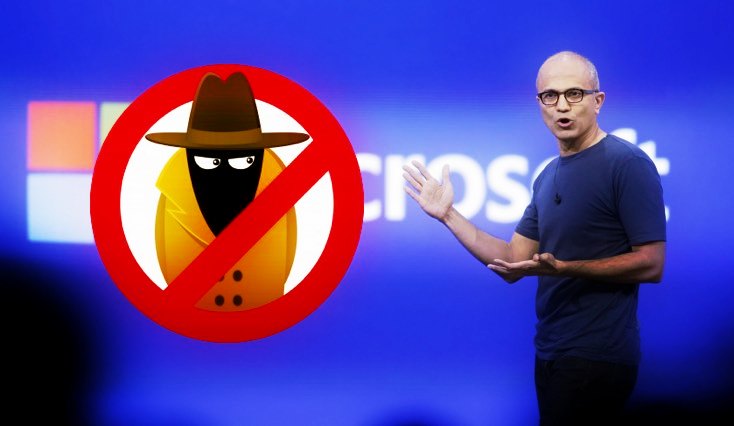 Short Bytes: Very often governments ask the tech companies to provide the personal information of their customers and force them to remain silent. Taking a stand against the DOJ in a similar matter, Microsoft has sued the U.S. government over its unconstitutional practices of secret data requests.
M
icrosoft has taken a stand against the way federal agencies search the personal information of its customers in secret. Windows-maker has now filed a landmark lawsuit against the U.S. government on Thursday.
Microsoft has accused the U.S. government of using a widespread policy to sniff the data of Microsoft's customers. You, the end user, might never know about such spying because the DOJ is known to offer indefinite orders to restrict companies from telling you anything.
So, Microsoft has decided to sue the government to stop it. The lawsuit filed in the court argues that the U.S. government is violating the constitution's Fourth Amendment that grants the right to people and business to know if the government is searching and seizing their property and Redmond's First Amendment right to free speech.
Also Read: How to Detect NSA's Complex "Quantum Insert" Attacks
According to Microsoft, using the Electronic Communications Privacy Act (ECPA), the federal agencies are directing more and more investigations at the parties that store data in the cloud. This law is 30-years-old and it constantly draws flack from the privacy advocates and technology companies.
"People do not give up their rights when they move their private information from physical storage to the cloud," Microsoft says in the lawsuit.
Microsoft has compared the data stored in the cloud to keeping documents in a filing cabinet, that can't be searched without any warrant.
This lawsuit has once again highlighted the odd distinction the government makes between searching your information on a company's computer and your own personal computer at home.
This isn't the first instance when Microsoft has taken a stand over customer privacy in the past. Last year, Microsoft headed to the court to fight the government over the user data stored in the Irish datacenters.