There are countless news sources on the internet, which means we are usually overwhelmed with an overdose of content. We often keep tabs on several apps and websites to stay up-to-date with our interests. Not only is this user behavior exhausting, but it can also lead to useful information getting submerged under information we can do without.
But how do we fix this? How do we navigate news so that we mostly get what is important or relevant to us? Microsoft has launched Microsoft Start to ease this dilemma, a hub of information that shows content tailored to your interests.
On September 7, Microsoft's Corporate VP, Liat Ben-Zur, published an official post on the highlights of the company's latest offering. According to it, Microsoft Start is a "personalized news feed and collection of informational content" which you can access at any time from virtually any device.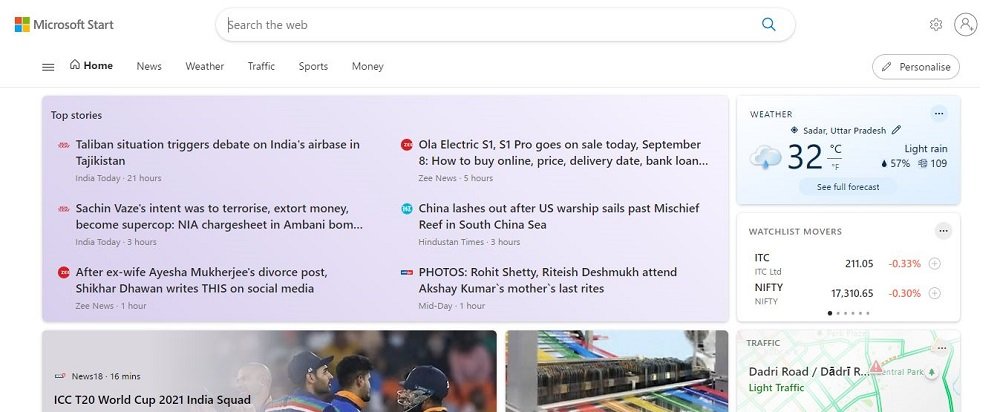 Ben-Zur writes that Microsoft Start not just brings interest-specific content but general breaking news as well. All this information comes from trusted sources. He also revealed that the service is available on the web at microsoftstart.com and as a standalone Android and iOS.
Moreover, Windows 10 users can access it using the "News and Interests experience" button (the weather icon) in the taskbar. Whereas Windows 11 users can find Windows Start content in the "Widgets experience."
Also, those who use Microsoft's Edge browser can find the same feed on the "new tab" page. Clearly, Microsoft has seamlessly integrated the new service into their ecosystem.
At the time of writing, the standalone Microsoft Start app seems to be unavailable in certain regions. However, the website version is up and running for everyone, so that you can use that instead for now.