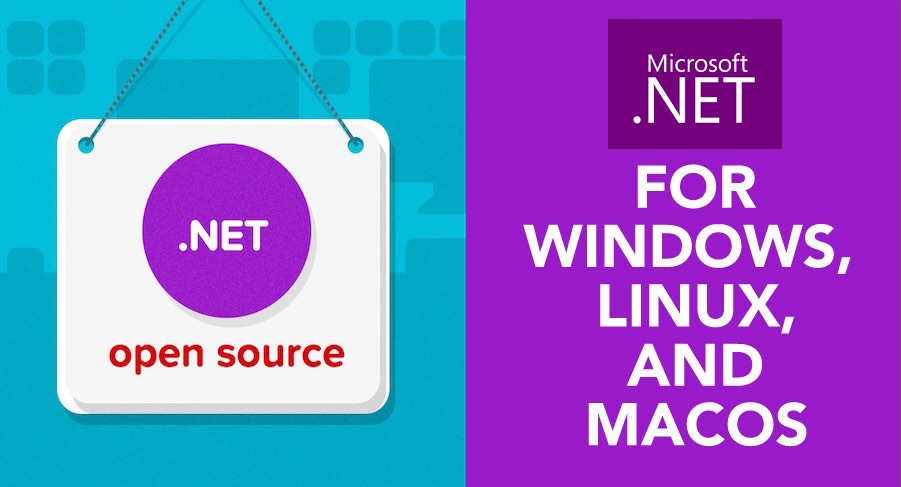 Short Bytes: Microsoft has released the .NET Core 1.0 for Linux, Windows, and macOS. This announcement adds a new chapter in Microsoft's love affair with Linux and open source. While Red Hat's RHEL Linux distribution currently supports .NET Core 1.0, Microsoft is working to bring the same ability to Debian, Ubuntu, and CentOS. 
B
ack in November 2014, Microsoft promised to make more Core products open source. Now, making good on its promise, Microsoft has finally announced the Windows, Linux, and macOS versions of .NET Core 1.0 and ASP .NET Core 1.0.
The latest open release also includes the release of the .NET Standard Library, making the process of reusing the code across different types of devices like PCs, iOS, and Android much easier.
These announcements were made at Red Hat's tech conference in San Fransisco. Notably, Red Hat and Microsoft are often considered fierce rivals in the cloud and enterprise world.
Also Read: Read more about Microsoft love affair with Linux here
The .NET Core 1.0 is a result of the contribution of more than 18,000 developers and 1,300 companies. Out of these companies, Microsoft's .NET Core 1.0 is officially supported on Red Hat's RHEL Linux distribution and OpenShift.
This partnership with the enterprise-friendly Linux distro will allow enterprises to run different microservices-based apps that are made up of both .NET and Java components.
Microsoft is also working to make .NET Core available for Debian, Ubuntu, and CentOS distribution.The announcement also includes the news that Samsung is joining the .NET Foundation Steering Committee.
"This is the biggest transformation of .NET since its inception and will define .NET for the next decade," Microsoft said.
The same summit also witnessed the release of a new Azure Resource Manager template to make the process of deploying OpenShift on RHEL a simple task.
For more information, you can visit Microsoft's .NET Blog
Did you find this article helpful? Don't forget to drop your feedback in the comments section below.