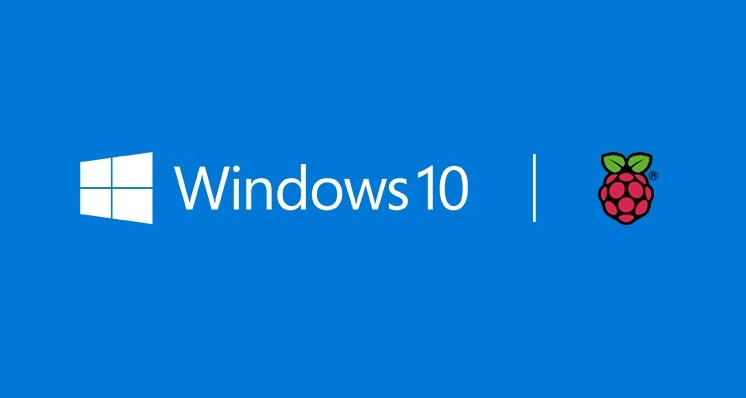 Short Bytes: Microsoft has officially released the Windows 10 IoT version for small devices like Raspberry Pi 2 and Intel's MinnowBoard Max. This Windows 10 IoT Core is a stripped-down and free version of Windows 10 for IoT devices.
L
ast year, along  the announcement of
Raspberry Pi 2,
Redmond made clear that the company will be rolling out a Windows 10 version for a smaller devices. This release is aimed at the maker community that chiefly relies on Linux-based operating system to run their Raspberry Pi and Arduino projects.
Microsoft has already rolled out Windows 10 as a free upgrade to Windows 7 and 8.1 users. If you haven't got the Windows 10 upgrade, you can follow some simple methods and upgrade your PC using our step-by-step how-to guide. Taking care of the smaller Internet of Things devices, Windows 10 IoT Core has been launched for free. This was something very unexpected, but it was a symbol of changing and less corporate Microsoft under the CEO Satya Nadella. Releasing a dedicated Windows 10 for Raspberry Pi and other IoT devices for free is  definitely a welcome step.
Windows 10 IoT core is a stripped-down version of this latest Windows iteration that is specifically made for development boards. You won't be getting any GUI interface like those in desktops and it is designed to work with a variety of open-source languages and Visual Studio.
Back in April, along with the launch of more powerful Raspberry Pi 2, the first public preview of Windows 10 IoT Core was launched. You can see our tutorial that guides you to install Windows 10 on Raspberry Pi 2.
Apart from the Pi, Windows 10 IoT Core will also run on Intel's MinnowBoard Max. Raspberry Pi 2 is based on ARM architecture while Max runs on an x86-based Intel Atom chip. So, users need to run the correct Windows 10 IoT core version and they'll also need a development system running the release version of Windows 10 and Visual Studio.
Get your Raspberry Pi 2 here.
Are you going to try out Windows 10 for Raspberry Pi 2 and other IoT devices? Tell us in comments.
Check out our homegrown product viralnews.fossbytes.com for hottest tech news on the web. For more updates, subscribe to our newsletter. [newsletter_signup_form id=1]