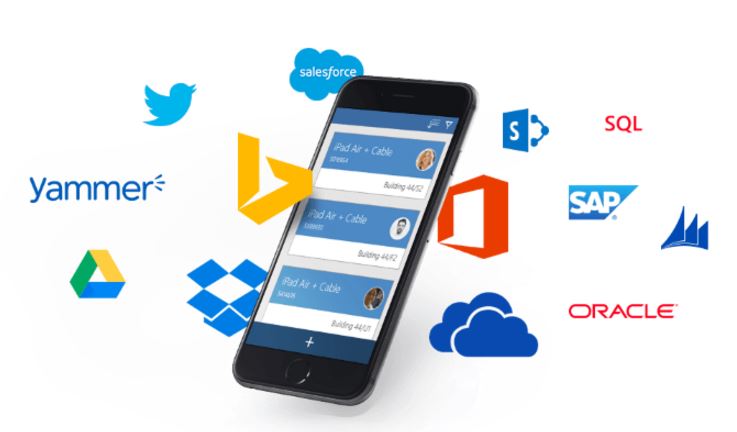 Short Bytes: There is a huge gap of innovation between the consumer apps and enterprise based apps. Betting on the expected "explosion of business apps" in near future, Microsoft has released PowerApps – a tool to create business-centric apps without any need of coding experience.
G
artner predicts that through 2017, the market demand for a mobile app developer will grow at least five times the capacity of current IT organization. Clearly, in the future, there won't be enough skilled developers to meet the demands of businesses. If we closely compare the apps made for businesses and the ones for consumers, we'll see an 'innovation gap' problem in the business apps.
Considering these scenarios, Microsoft decided to expand its family Microsoft Office. Launched today, Microsoft PowerApps is a new service that allows users to make a basic mobile or Web app without any coding.
In the past, Microsoft has described this app as the "next billion dollar business for cloud and enterprise". This is a new tool for business users that can create an app by accessing the data from Office 365, OneDrive, Dropbox, Dynamics CRM, Salesforce, SharePoint, SQL, SAP Server, Oracle databases and other systems. Read more about Microsoft PowerApps on their official blog.
"Where is the explosion of business apps?" asked Bill Staples, Microsoft Corporate VP of App Platform during an event. In the demo, Bill used the PowerApps to make a dynamic price list of services and goods for a mobile salesperson.
The tool is currently in the preview stage. It comes with templates to get started with and a visual designer to automate the workflow. Also, just like you share a document, you can share PowerApps too over an email.
Get Adobe KnowHow Mobile App Developer Course from fossBytes Deals to build 10 unique apps in 10 weeks
Add your views about Microsoft PowerApps in the comments below.