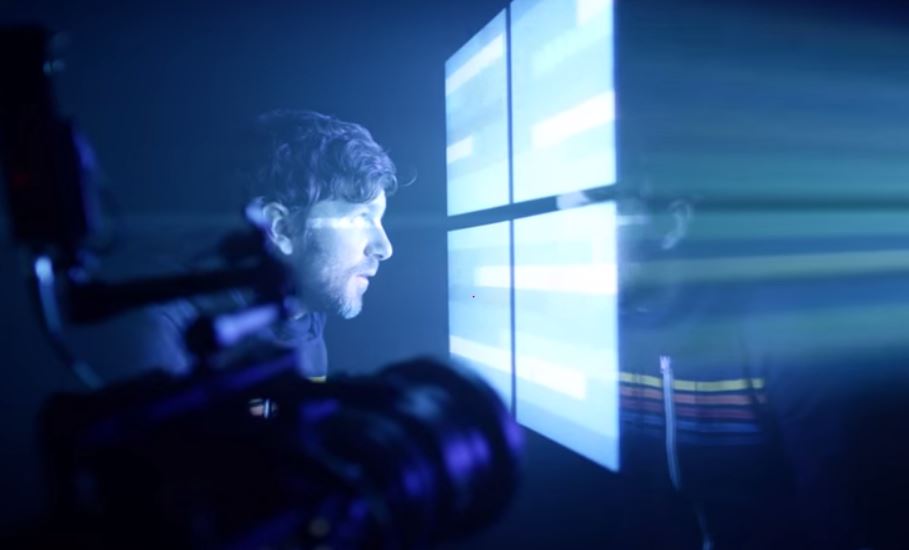 Short Bytes: In a step that will heavily impact the decisions of enterprises, Microsoft has announced that future silicon chips from Intel, AMD, and Qualcomm will only support Windows 10. For the existing Intel Skylake users running Windows 7 and 8, Redmond has released a list of PCs that will continue to get important security fixes only for next 18 months. Microsoft has blamed the inability of Windows 7 to adapt itself to the new silicon architectures.
I
n the latest change to its update policy, Microsoft has announced that older versions of Windows like Windows 7 and Windows 8.1 will lose support on the 
Intel 6th generation Core processors, also known as Intel Skylake. So, if you have just bought a new PC, you should consider upgrading to Windows 10 within the next 18 months.
According to a new announcement from Redmond, after July 2017 — in very severe circumstances — only the "most critical" security updates will be released. Effective today, this new policy states reminds the users that "compared to Windows 7 PC's, Skylake when combined with Windows 10, enables up to 30x better graphics and 3x the battery life." Well, the story doesn't end here. Going one step ahead, the future generation processors will only support Windows 10.
As the new generations of silicon from Intel, AMD, and Qualcomm are introduced, they will support the latest Windows at that time. Microsoft clearly states:
Windows 10 will be the ONLY supported Windows on upcoming silicons like Intel's "Kaby Lake", Qualcomm's "8996", and AMD's "Bristol Ridge".
This policy is further being seen in Microsoft's decision to publish a 'list of specific new Skylake devices' that will continue to support Windows 7 and 8.1 for the next 18 months. These devices are —
Dell Latitude 12
Dell Latitude 13 7000 Ultrabook
Dell XPS 13
HP EliteBook Folio
HP EliteBook 1040 G3
Lenovo ThinkPad T460s
Lenovo ThinkPad X1 Carbon
Lenovo ThinkPad P70
More devices will be added to this list in near future, Microsoft says. Partnering with OEMs, Microsoft will perform special tests on the devices to 'future proof' your investment. This list will be helpful for the users who want to buy new hardware based on Skylake processors for running the older version of Windows.
Reason why Windows 10 will be the only supported Windows OS on upcoming silicons —
To justify this step, Microsoft throws some opaque lines at you and fails to tell the exact hardware changes that motivated this step. The company says that for running Windows 7 on any modern processor, the firmware and drivers need to be fully compatible.
Redmond lists the issues like "interruption in processing, bus support, and power states—which is challenging for WiFi [sic], graphics, security, and more."
If we talk about Skylake, it comes with certain autonomous power management that allows the silicon to respond quickly depending upon the changing demands of the OS. If we choose to believe Microsoft's play of words, Windows 7 was a simple operating system that wasn't designed for the upcoming technologies. For a minute, if we keep aside Microsoft's ambitious plans to install Windows 10 on 1 billion devices, some things do make sense.
Microsoft presents a complex situation for enterprises
Intel Kaby Lake silicon is expected to arrive before 2017 and AMD's Bristol Bridge should make an appearance in 2016 itself. So, if enterprises are going to buy new systems in bulk, they'll have to either buy systems from Microsoft's 'recommended list' that will come with older processors, or they'll need to upgrade to Windows 10 (Microsoft will love this one), or they'll have to use the next-generation silicon chips with an unsupported system.
This step from Microsoft is welcomed by company's three biggest partners — Dell, Lenovo, and HP. It seems that the philosophy of "new hardware needs new software" will win and the enterprises will have to pay a bigger price for improvements on battery life and security.
Add your views about this huge step from Microsoft in the comments below.