What is the news?
Microsoft has recently bagged a very important patent that could change the shape of the future smartphone industry. Right now, Microsoft is busy investing millions into its Windows Phone venture and is unable to produce appreciable profits despite the fact that Windows Phone devices possess a solid build quality. Microsoft is now the owner of the multi-OS booting patent. Smart and futuristic!
N
ow, let's talk a bit more about it and the real meaning of this multi-booting patent. The usual theoretical notion of the simple multi-OS booting is dual-booting Android and Windows Phone on the same device. Earlier, we have read about a new software from Microsoft that was being developed and an Android Phone Xiaomi Mi4 was seen running on Windows 10. But, this patent is a lot more than that.
What is the meaning of multi-OS booting?
According to the United States Patent number 9,003,173, Microsoft has developed a new way to combine multiple operating systems on a mobile device to provide different functionalities. This patent will allow the user to select the OS necessary to perform a particular task, i.e. different tasks will be performed by different operating systems.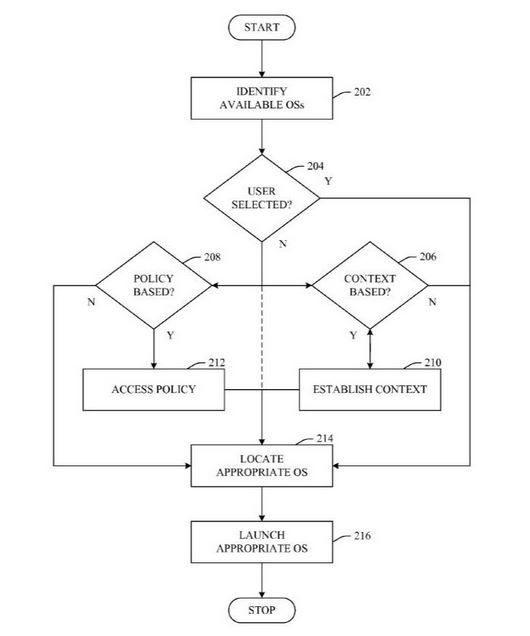 Recommended: Windows Becoming Open Source? Microsoft Says it's Definitely Possible
What are its advantages?
This multi-OS booting patent will give your phones a functionality to switch between different operating systems depending on the user needs (time, date, user etc.). The parts of the operating systems that need not to be stored on the device, can be accessed via cloud or downloaded from the web.
Also, this will give the user a new limited functionality option: suppose your phone is switched off and instead of booting it completely, you want to dial some emergency number or load just the camera function. Thus, the device will boot just a part of an OS as per the user needs.
What could be Microsoft's future plans?
Microsoft could use this multi-OS booting patent to run Android apps on Windows Phone devices. This could be developed into a tool that would enable the developers involved in Android app development to make Windows Phone supported apps easily.
This technology also features the part-cloud booting option that could be the thing of future given the market trend that 2015 is the year of cloud.
Currently, this idea of multi-OS booting is in the nascent phase and it's a long way from the actual implementation. But, this surely is something impressive and futuristic from the Microsoft labs in Redmond.
Did this idea of dual-OS booting intrigue you? Tell us in comments!