Microsoft has open sourced the code of its Windows Calculator app in order to make more and more components of Windows open source.
The company has shared the source code, unit tests, product roadmap and build system on GitHub under the MIT License. Inviting the developers to help the company make the calculator app even better, the company writes in the announcement post: "We are encouraging your fresh perspectives and increased participation to help define the future of Calculator."
Even though the Calculator app is now open source, it'll continue its journey through Windows 10's Insider program. It means that Microsoft will continue testing it for quality, security, and include user feedback just like other Windows applications.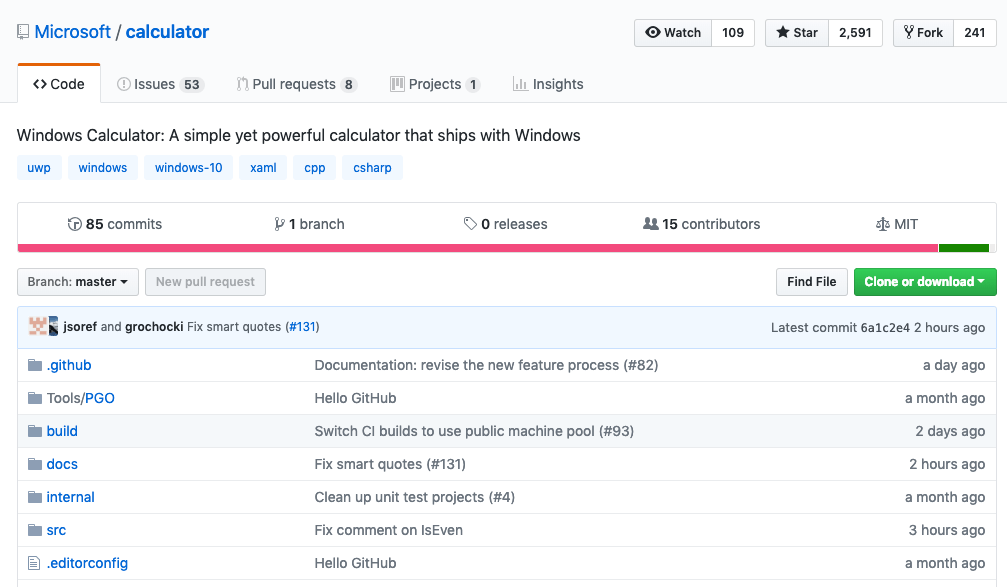 Further, Microsoft has told the developer community that taking a deeper look into the Calculator app will help them learn about Microsoft technologies like XAML, Windows Platform, and Azure Pipelines in a better way. The app also makes use of the new Windows Fluent design philosophy.
"Through this project, developers can learn from Microsoft's full development lifecycle, as well as reuse the code to build their own experiences," the announcement mentions.
You can go ahead and check out the GitHub page of the Windows Calculator Project.