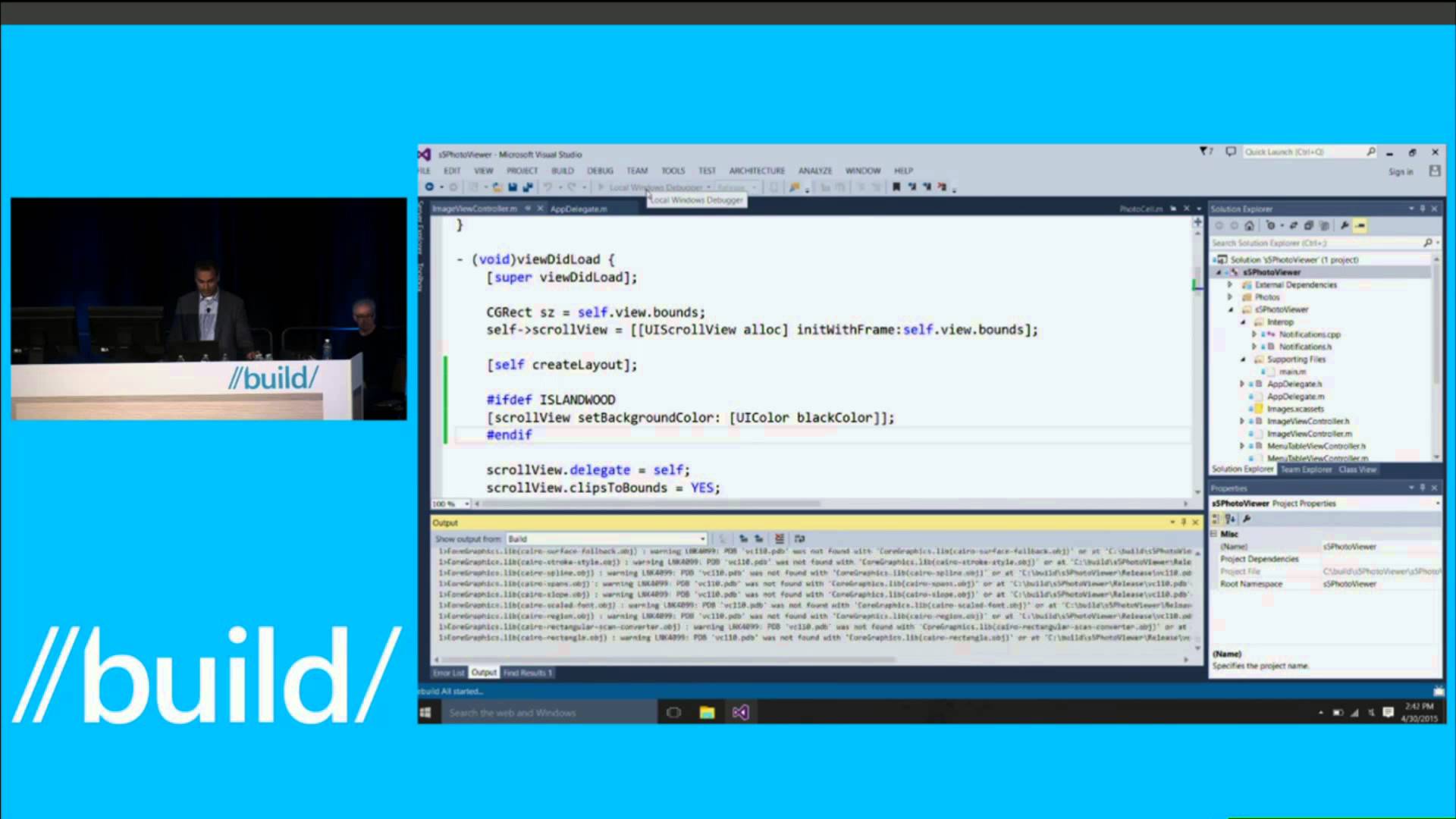 Short Bytes: Today, Microsoft has released its Windows Bridge for porting iOS apps to Windows. Previously known as Project Islandwood, this Windows Bridge is under preview right now and will be releasing in full later this year. This tool is open source and you can check out the code at GitHub.
B
ack at 
this year's Build developer conference,
Microsoft announced that developers can now easily fork the existing Android and iOS apps' codes to convert them into Windows 10 apps. Today, Microsoft has delivered what it promised by open sourcing the Windows Bridge for iOS and you can check out the source code right now on 
GitHub

.
Windows Bridge for porting iOS apps to Windows was previously codenamed Project Islandwood, and it was being called the big plan of Microsoft to steal iOS apps. Redmond will be releasing the Windows Bridge this fall and it's under preview status right now.
Users hesitate to switch to Windows ecosystem due to lesser apps as compared to iOS and Android store. Taking an aim at those users, Microsoft wants to attract the developers to design more Windows app by porting Android and iOS apps. Microsoft has four versions of porting platforms in development. Project Astoria is the one for porting Android apps to Windows and is running under as an invitation-only technical preview. It will see the daylight as a public beta later this year. Project Centennial is the platform to export the Win32 Windows apps to Windows 10 and Windows Store. It will be available for public testing next year.
Apart from these, Microsoft is also working on Project Westminster- the Widows Bridge for web apps to make Hosted Web Apps and address the common problems.
Talking about the Windows Bridge for porting iOS apps, Project Islandwood supports both Windows 10 and Windows 8.1 apps made for x64 and x86 processor architecture. According to Microsoft's Kevin Gallo, Microsoft will be soon adding compiler optimization and support for the ARM, thus bringing mobile support.
Last week, along with free upgrade release of Windows 10 in more than 190 markets, Microsoft also delivered Windows SDK and other tools to make Universal Windows apps. With adaptive UX, support for cloud-based services and natural user inputs, Windows 10 introduced new APIs to make it most personal.
Developers can check out Windows Bridge for porting iOS apps here and know more about the developer tools.

Did you find this news exciting? Share your views with us in comments.
Check out our homegrown product viralnews.fossbytes.com for hottest tech news on the web. For more updates, subscribe to our newsletter. [newsletter_signup_form id=1]