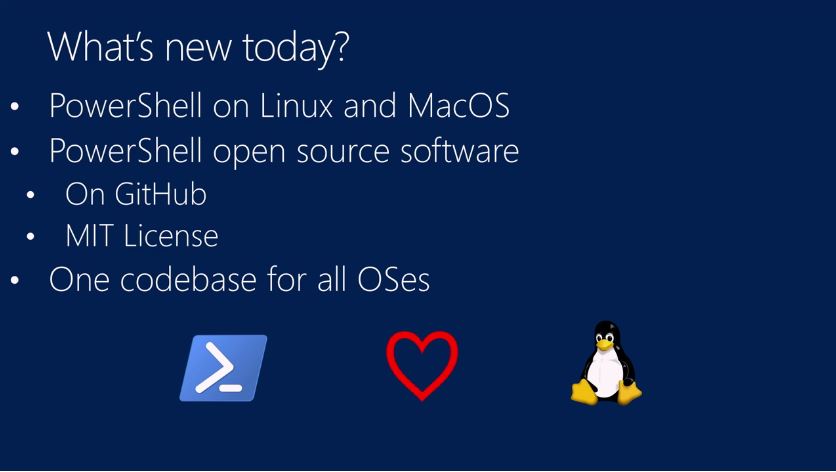 Short Bytes: Microsoft has made the official announcement that it's open sourcing PowerShell. As a result, the company has released the required open source code for Linux and OS X on GitHub. This release addresses the demands of many Microsoft customers who felt the need for a cross-platform PowerShell. Now, users can go ahead and download the alpha version of this release.
W
e've heard many times Satya Nadella say
"Microsoft Loves Linux
." Looking at the current data,
one in three Azure VMs
are Linux. Today, writing another chapter in this story, Microsoft has open sourced its PowerShell command line shell and scripting language. This project has joined previously MIT-licensed open source projects like
Chakra JavaScript engine
and
.NET
.
This confirmation comes in the wake of the last month's rumor which suggested that Redmond will soon release the open source version of PowerShell that runs on Linux and OS X.
For those who don't know, PowerShell is a command-line shell and scripting language for task automation and easy administration of the Windows processes.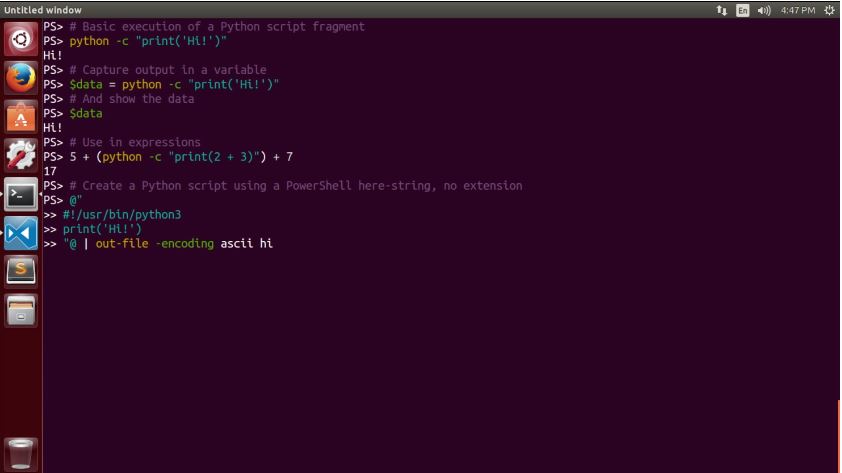 In the announcement post, Microsoft called this move inspired by the fact that customers liked the use of PowerShell for different purposes but they didn't like the fact that it was limited to only Windows ecosystem.
"This is a new Microsoft. Satya's leadership and Azure have shifted us to a more open, customer-centric mindset."
— Microsoft's Jeffrey Snover writes.
Thanks to its Microsoft Operations Management Suite, PowerShell can be used to manage applications and workloads on any platform like Azure, Google's Cloud Platform, and AWS.
Alpha versions of the open source PowerShell are available for CentOS, OS X, Ubuntu, and, of course, Windows. Microsoft has also promised to bring the scripting language to additional platforms.
For more information, you can read Microsoft's announcement post.
Also Read: How To Install And Run Bash On Ubuntu On Windows 10 Right Now