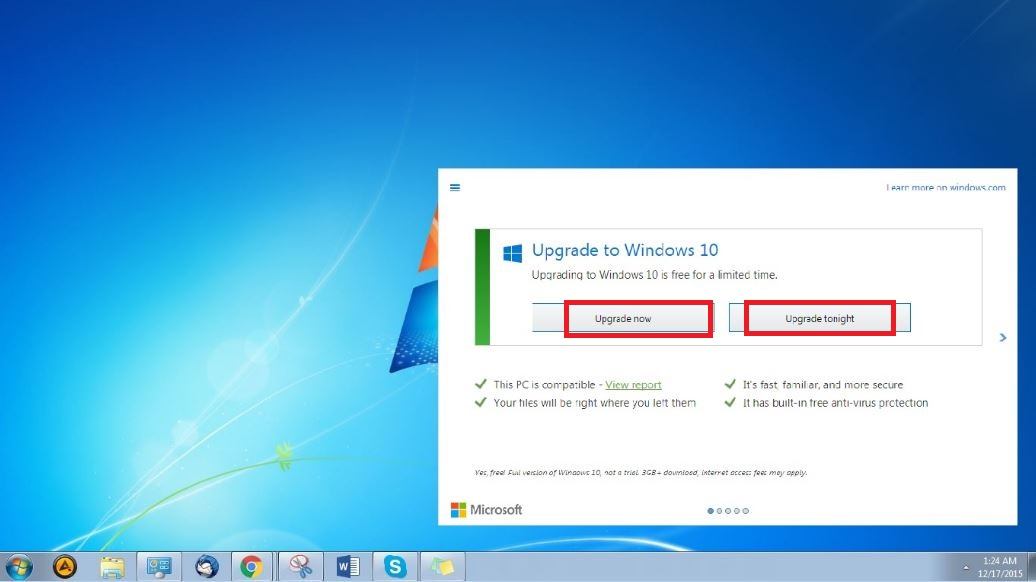 Short Bytes: It's a well-established fact that Microsoft is desperate to install Windows 10 on your PCs. To achieve its goal of 1 billion Windows 10 devices in "two to three years", the company has been aggressively pushing the new OS. In the latest development, Windows 7 and Windows 8.1 users are now seeing a pop-up that just gives you an option to "Upgrade now" and "Start download, upgrade later".
M
icrosoft has been using the 'Get Windows 10' pop-up to lure users into installing Windows 10. People started receiving this notification even before the OS was released by Redmond. In the past, fossBytes has told you about numerous instances of
Microsoft's aggressive promotion tactics
. In the recent development, the company has started showing yet another annoying popup that doesn't show an option to reject the upgrade.
If you are running Windows 7 or 8.1, there's a good probability that you might have encountered the Get Windows 10 pop-up. In the earlier version of this upgrade pop-up, users got an option to delay the download of installation media. Unfortunately, finding a way to stop Windows 10 from downloading has become much tougher.
Earlier the upgrade pop-up was a small box that asked you to hit the install button. Now the same box has transformed into an almost full-screen pop-up with just "Upgrade now" and "Start download, upgrade later" buttons.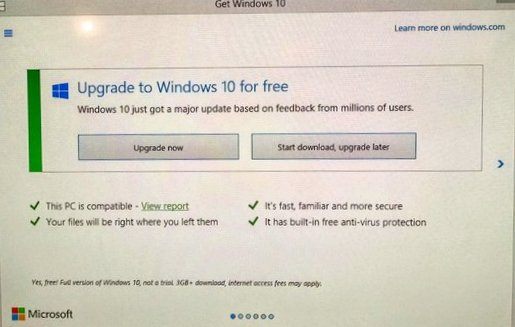 As a fair argument, there is a tiny X button at the top right corner. But, having two large options on the pop-up page seems a bit misleading and looks like a trick to lure less tech-savvy PC users into upgrading their operating system.
I've compared these pop-ups to malware because it's the same technique used by malicious websites and spammers to mislead the users.
However, Microsoft is already planning to roll-out Windows 10 as a recommended update from early 2016. What does this mean? Well, if you have switched on the automatic upgrades on your Windows 7 and Windows 8.1 PC, Windows 10 will automatically start downloading on your computers without your permission.
Here's an advice from fossBytes — 2016 is already here, update your Windows 7 and 8.1 PCs carefully.
Also Read: Microsoft's Latest Trick – "Use Windows 10 Because Windows 7 Has Serious Problems"