Windows 11 has been out for a while now. With its latest operating system available to the masses, Microsoft is pushing major updates now and then. Likewise, the Apps & Features tool on Windows 11 received an update that makes it easier to manage apps.
On Windows 10, users will need to visit the Apps & Features page in the Settings app to manage installed apps. The process remains mostly the same in Windows 11, but the Apps & Features page received a visual overhaul with build 22494.
Before the update, a problem existed where users needed to scroll through the list of applications to find just one. However, the visual overhaul solves the problem by adding more views and sorting options.
The new builds of Windows 11 have a new Apps & Features page containing divisions into separate categories. This should make it easier to manage apps on Windows 11.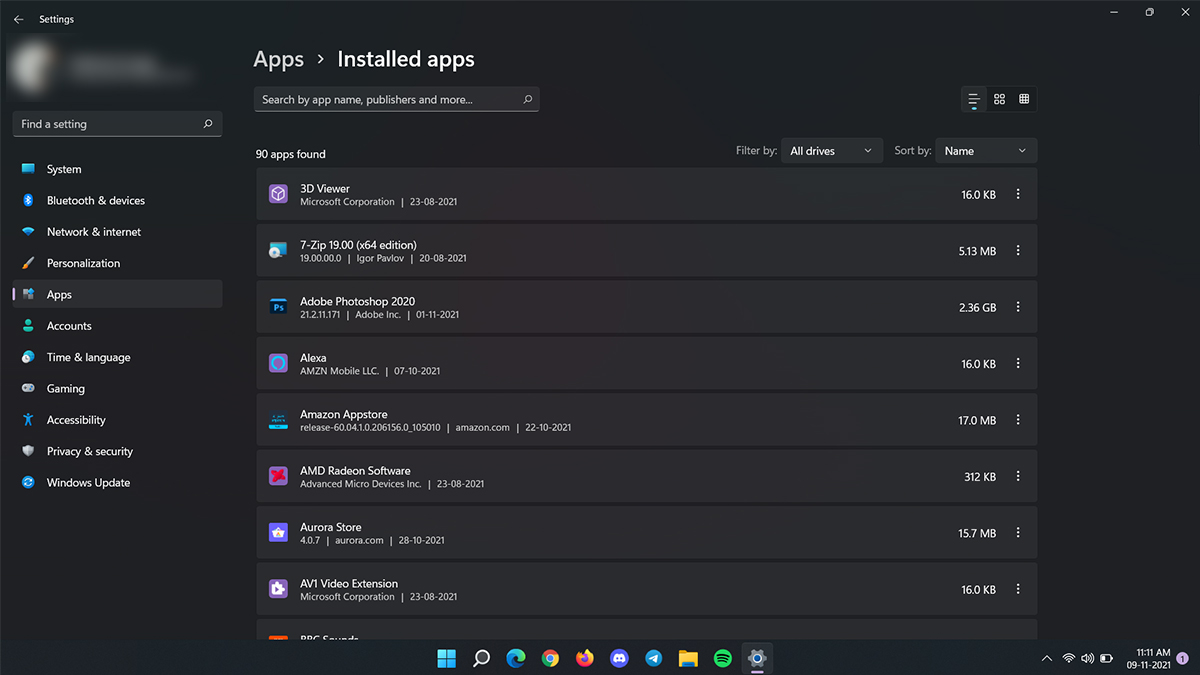 Users can choose from a regular list view, a thumbnail view, and a detailed list view. This is an attempt to solve the problem that occurred before. That's not all; the new page also adds sorting options where users can sort apps by name, size, and install date. Hence, on Windows 11, you can view apps installed on a specific drive in your system.
These changes should roll out to all users within a short period. Windows Insiders in the Dev channel should already see this new feature implemented on their devices. Microsoft may roll out new features for all Windows 11 users via experience packs.