The design overhaul in Windows 11 pleased everyone with its arrival. Likewise, we saw various visual changes, and the new Windows 11 context menu is one of them. The shift to a minimal and convenient look of context menus clarified that Microsoft really cares about the user experience.
With future Windows 11 builds, Microsoft plans to make the user experience even better, with some design changes. The aim is to group similar options to make a user's workflow easier. Let us have a look at the changes.
Changes To The Context Menu And Share Dialog
Microsoft recently announced in a blog post that they're making several changes to the context menu and share dialog for UWP and Win32 apps to make contextual file operations convenient.
Grouping Common Commands & Prioritizing Options
First, common contextual options like cut, copy, paste, delete, and rename are now placed on the top as icons for quick access.
Also, Microsoft made sure the "Refresh" button has a place in the context menu after removing it in the initial Insider build. The OS-maker is also planning to group the "Open" and "Open with" commands just because it makes sense.
The best part is that Microsoft is still offering the old context menu to support older applications. It can be accessed via the "Show more options" button.
Focusing On The Share Dialog
Microsoft is making big moves to stay in the competition. The biggest proof is that they're trying to create an ecosystem. Similarly, the introduction of Android apps and now a better sharing method only supports the statement.
The share dialog now allows the inclusion of more apps and better nearby sharing. Small things like these make a pretty big difference in the overall experience of an operating system.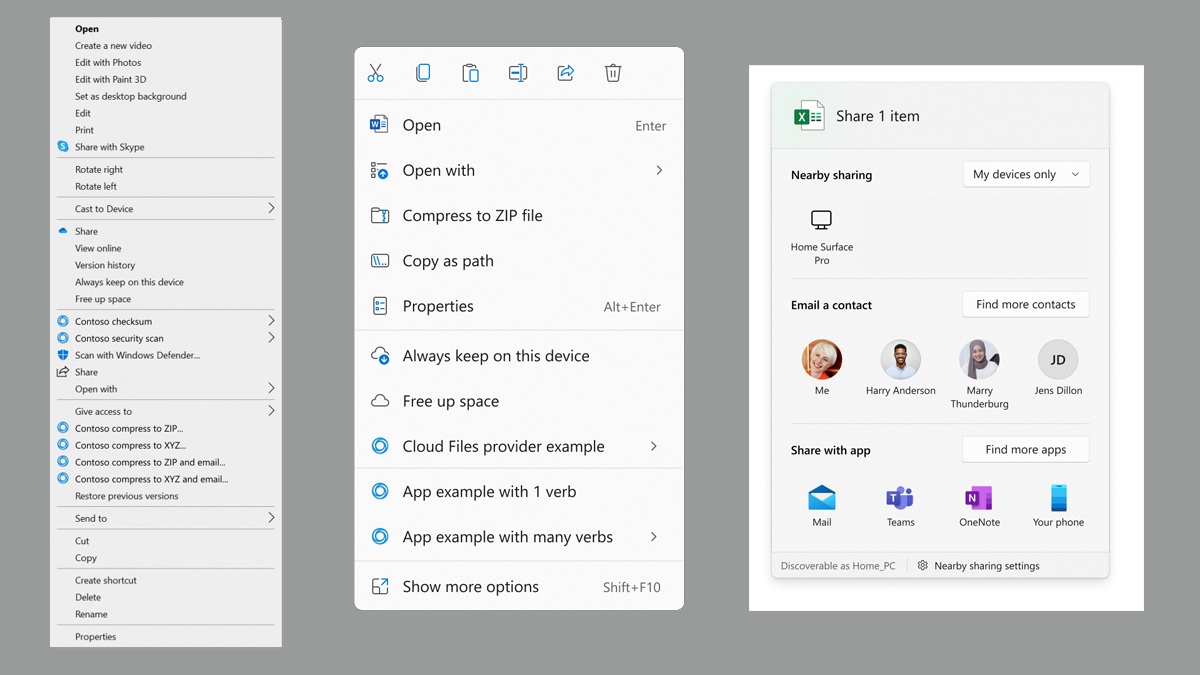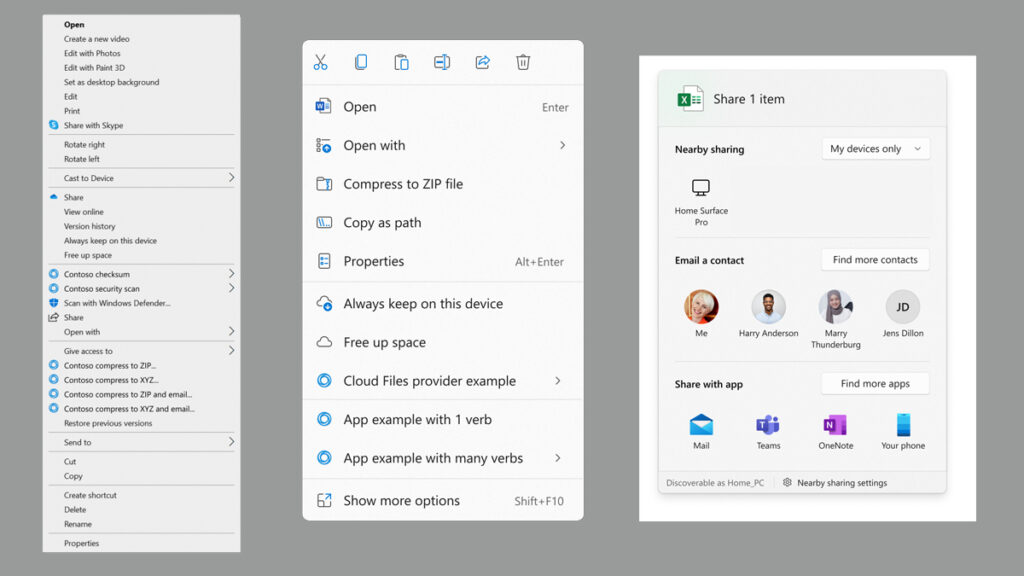 Finally, the context menus should have improved performance and better responsiveness. Hence, it's just not the look and feels that's different, but the entire user experience.
Personally, I think these changes are a great addition to Windows 11, and Microsoft has lived up to some of the users' expectations.
What do you think about the changes? Let us know in the comments below.
Also, make sure to check our Windows 11 guides.