Microsoft has launched a new online platform dubbed 'Learn TV' to provide free programming video classes. The company made the announcement during its Build 2020 developer conference.
The aim is to provide a daily mix of live and pre-recorded educational content for developers and aspiring programmers. Learn TV will act as a one-stop solution for accessing all tech-related content released by Microsoft properties such as Channel 9, Hackathons, and other events.
The new video channel will also host casual conversations with developers and instructor-led sessions from advocates and engineers. There were speculations whether this marks the end of Microsoft's Channel 9 released way earlier. But a Microsoft spokesperson confirmed to ZDNet that "Learn TV will complement Channel 9," and it does not aim to replace Channel 9.
As of now, there is only a handful of content on the platform, as it is currently under preview. Some of the featured content includes Build 2020, Take your first steps with Python, Introducing Visual Studio Online, etc.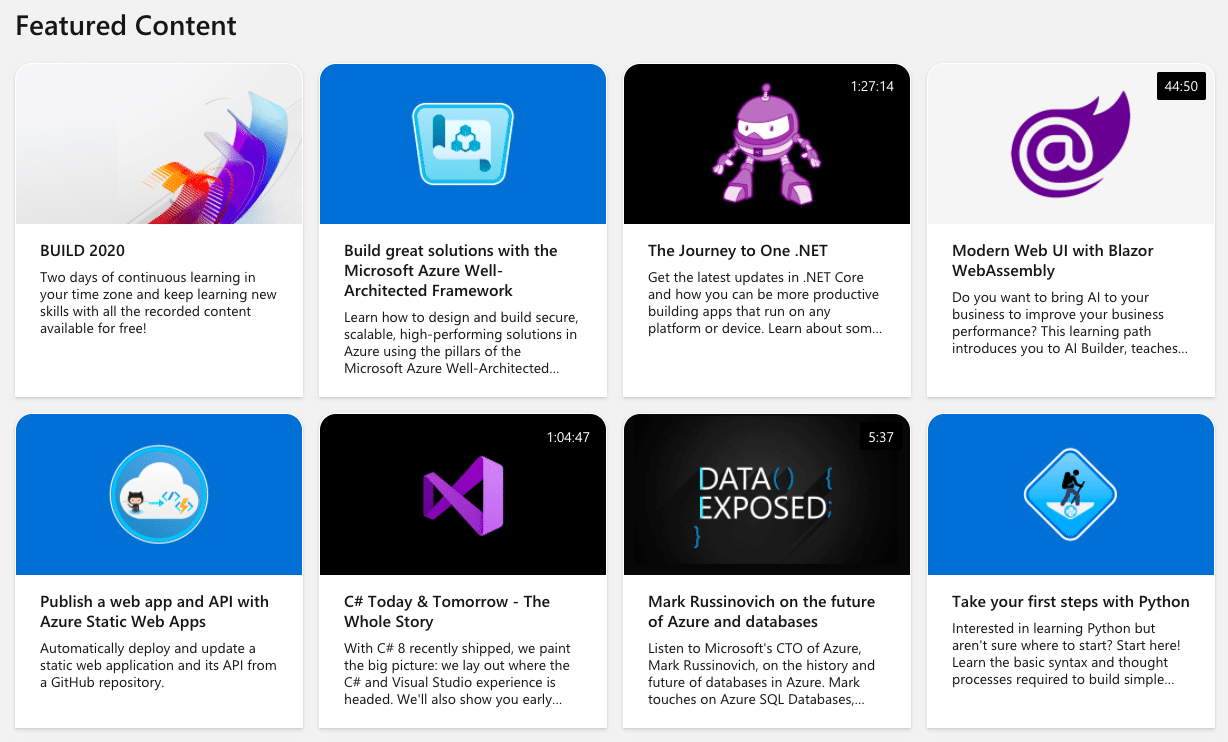 Besides Learn TV, Microsoft also launched its new Q&A website where one can get all answers to all their queries related to Azure services.
Previously, Microsoft canceled all in-person events due to the Coronavirus pandemic. In such a scenario, these initiatives will surely help more developers in improving their skills from home.