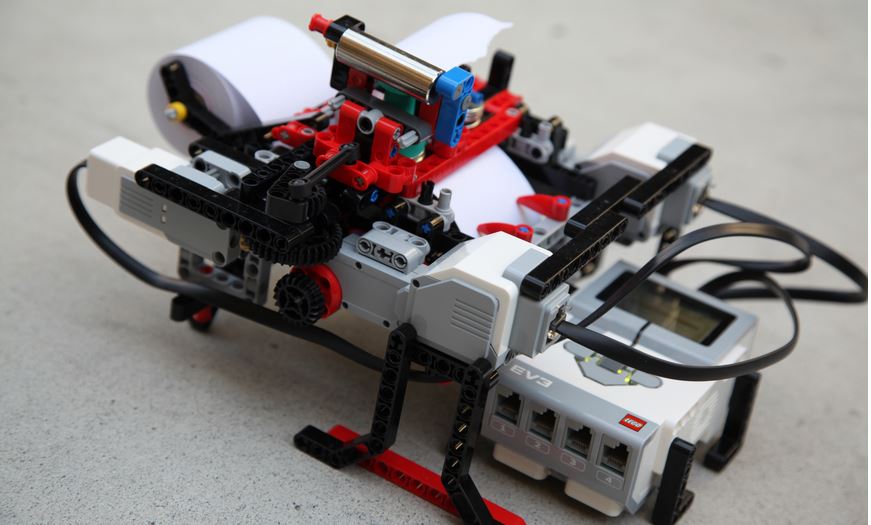 He is a 13-year-old boy and studies in eighth grade. Shubham Baneerjee, a boy of Indian origin from Santa Clara, California has joined hands with the software giant to integrate his affordable Braille printer in Windows OS to help the visually-impaired people.
He was recently invited by Microsoft to display his Braille printer at a tech fair. This Braille printer is called Braigo v1.0 and is built using Lego Mindstorms EV3 kit in February. The word Braigo is a combination of 'Braille' and 'Lego' and is well justified.
This low-cost printer is portable in nature and with the Microsoft's helping hands, it could be made more accessible to visually challenged people and they can easily prints documents.
Shubham Baneerjee is a 13-year old entrepreneur and his company is named Braigo Labs Inc. The company states: "Our mission is to bring "Humanely Optimized" technologies that are innovative, affordable simple and catering to solving life's problem."
Microsoft wants Braigo to be integrated with its Windows operating systems. Windows, being the most popular operating system, will help this technology to become more popular. Apart from helping visually impaired people, it will generate huge revenues for its inventor.
The advanced version of the current prototype is expected to see the daylight in November this year after the combined efforts of the kid and Microsoft to make the product more efficient and usable. According to PTI, Shubham is very excited to work with Microsoft.
This Braille printer is designed to help the visually impaired community with its low cost, efficient performance and low weight.
The young and bright minds like these are the trustees of our tomorrow. Such innovators must be encouraged and the opportunities they create for themselves and others should be spread globally.
Did you like this story? Share this story and comment below.
Recommended: Indian Scientists Convert Plastic into Petroleum, Testing Economic Viability