Update (12/10/2017, 10:30 pm): Microsoft's Joe Belfiore reached out to Twitter and announced that Microsoft Launcher has moved out from beta to "launched" today.
So, Microsoft Launcher is now available for all users running Android 4.0.3 and above. He also said that people who are using the old Arrow Launcher will be gradually migrated to the new one.
Also.. MICROSOFT LAUNCHER starts it's rollout from beta to "launched" today. Everyone with Arrow Launcher will get migrated gradually.

— Joe Belfiore (@joebelfiore) October 12, 2017
The app page on Google Play still carries the 'Preview' tag but Microsoft might be changing the same as we speak.
W
ithout making a buzz, Microsoft has renamed their two-year-old launcher app called Arrow Launcher. Currently released as a preview, the app is now called Microsoft Launcher and features a more straightforward and cleaner interface than its predecessor. The app also features an entirely new logo.
It was yesterday only that Microsoft launched the preview version of the Edge browser for Android and iOS devices. So, this is another effort from Redmond to expand themselves on other platforms when their in-house Windows Mobile didn't perform.
One of the notable updates to Microsoft Launcher is the Continue on PC feature. It allows you to send photos, Office docs, web links from your phone to your PC. The function also exists on Edge browser for Android and iOS.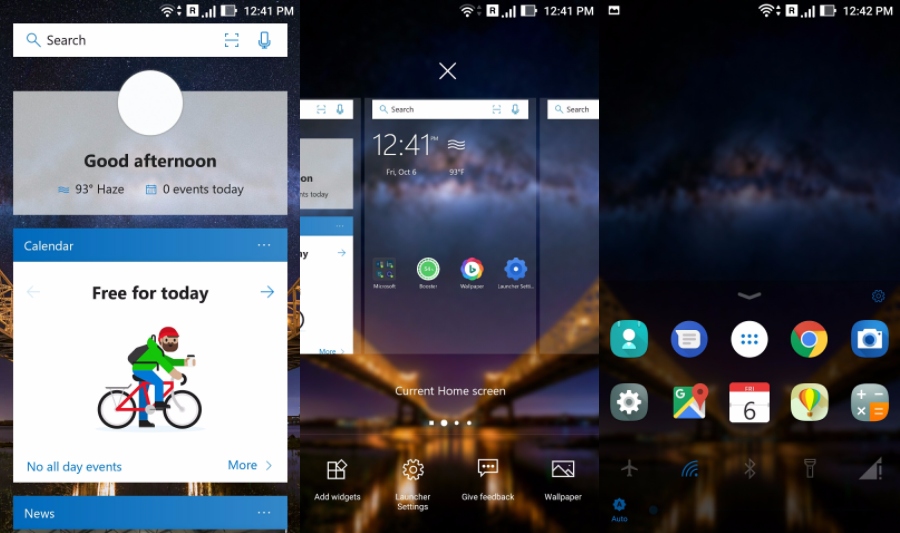 Microsoft Launcher supports a variety of gestures including double tap to lock, swiping up to open the app drawer, etc. You can also pin your contacts on the home screen where they can be clubbed in folders.
A swipe from the left-hand side displays the feed similar to what we see on the Pixel launcher (learn how to get Android Oreo launcher even if you don't own a Pixel device). It includes various widgets to show your recently used apps, people, calendar, news stories, etc. One thing I like about the News widget is unlike Google Feed you can swipe to open the next story.
You can download Microsoft Launcher preview from Google Play. If you want to become a beta tester, use this link to opt for the program then update the app.