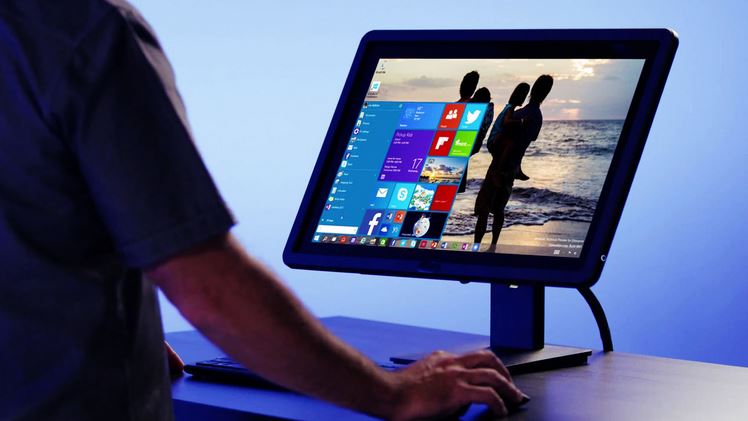 Microsoft is unveiling new features and details of Windows 10 with every passing day. Windows 10 is poised to be the best and complete operating system ever built by Microsoft. Yesterday, it was leaked that Microsoft will be delivering new updates by using the peer-to-peer technology used in Torrents.
T
 oday, Microsoft made an announcement via its blog about the storage savings in the new version of Windows. Microsoft said that it is working on reducing the "disk footprint" of Windows 10 which will give more data storage to you. With the new improvements being made, you can
save nearly 15GB of storage
depending upon the computer configuration.
So let me break it down to you, how Microsoft aims to achieve this much space saving:
Using the file compression technique, Windows 10 will now use 2.6GB lesser on 64-bit machines and 1.5GB lesser storage space on 32-bit machines.
Microsoft isn't making Windows 10 to use separate recovery image for OS's refresh and reset options. This will free up additional 4GB to 12GB space depending upon the PC users. This adds up to about 15GB space saving.
Phones will not be benefitted from this change as they have a different recovery solution.
Due to this new and enhanced functionality, Windows 10 devices will have more storage space free for movies, documents and music.
Also read: Windows 93 is Complete and Ready to Use, Try this Weirdly Genius OS Here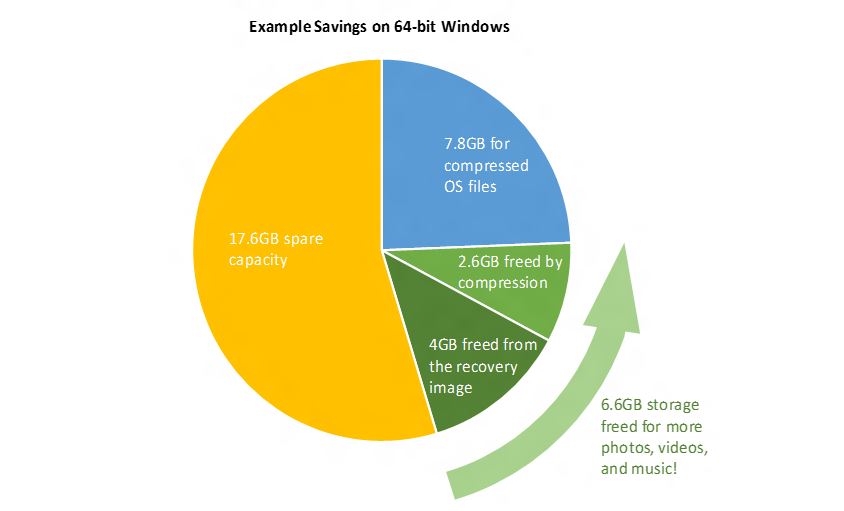 Depending upon the RAM of the system, Microsoft has developed a way to ensure that compression-decompression process doesn't affect the system capabilities. The amount of RAM decides the frequency with which a device compressed system files. CPU's performance factor too is another significant player in this decision.
A Microsoft spokesperson told The Verge:
"If compressed system files will give you storage capacity back without compromising your device's responsiveness, then upgrade will automatically compress Windows 10."
Without a separate image for recovery, the reset and refresh functions will be carried out using the real-time system files. This doesn't mean Windows 10 can't recover from a sever corruption, you are still having the option to create a bootable backup media for the worst case scenario.
It should be noted that Microsoft is solving the Windows 10 upgrade of the small Windows 8 devices with limited storage space.
With the storage savings in Windows 10, Windows devices can be lightweight and mobile.
Recommended: See our full coverage on Windows 10 here.
Did you like this news about disk space use for Windows 10? Tell us in comments below!
Stay tuned for latest technology news from fossBytes!