Educating children on how to use a computer is already a challenging task in itself but try imagining the plight of a person doing it without a computer!
A 33-year old teacher from Ghana, Richard Appiah Akoto went viral on social media last month when he uploaded pictures of himself teaching Microsoft Word on a blackboard due to a lack of computers.
He undertook the task of sketching out the entire Microsoft Word screen on a blackboard in colored chalk so his pupils could learn the software functions without devices.
Microsoft recognized the efforts of the ICT teacher at Betenase M/A Junior High School in the southern Ghana town of Sekyedumase. Soon donations from people and organization starting pouring in the form of desktop computers and laptops to his school.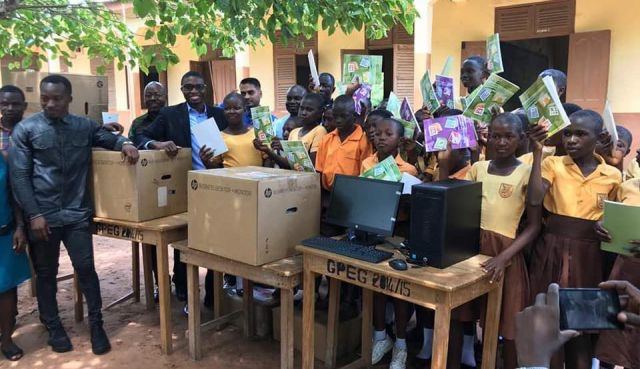 Impressed by Akoto's dedication, Microsoft made arrangements to have him flown to Singapore where he attended the annual Microsoft Educators Exchange.
This event had over 400 educators and school leaders participating from 91 countries to discuss the role of technology in education on a common platform.
The Vice President of Worldwide Education at Microsoft, Anthony Salcito, applauded Akoto for setting an example for teachers across the globe who face several challenges in educating their students.
"At Microsoft, we believe that educators are heroes and are pushing the boundaries of what is possible to transform learning and making a direct impact on the experiences and lifelong skills of their students."
Akoto is now a part of Microsoft Certified Educator Program (MCE) where educators exchange their experiences and learn from one another to develop better ways of teaching and engaging with students.