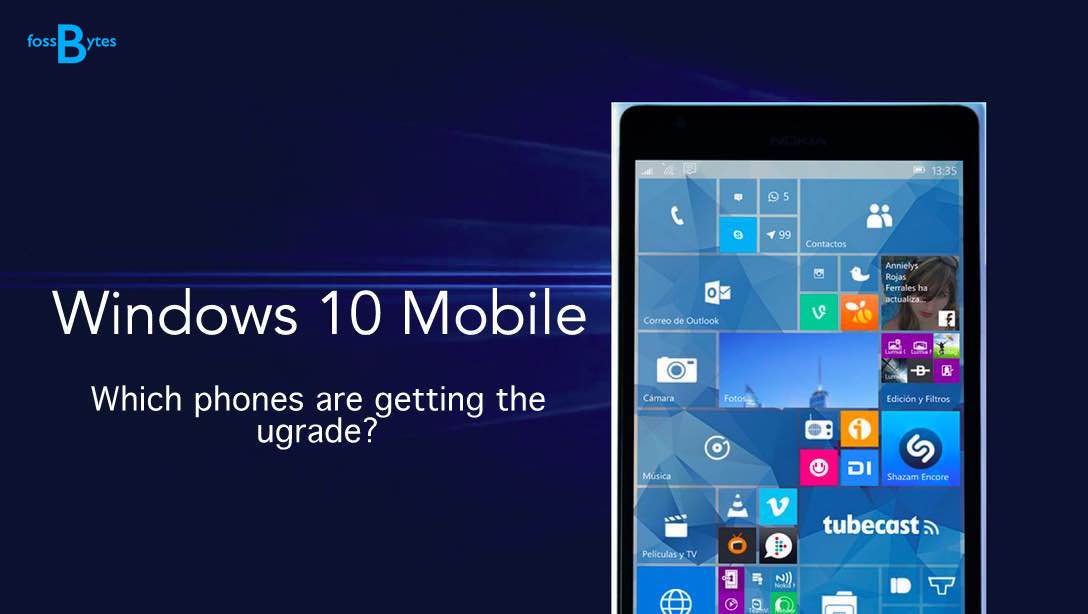 Short Bytes: Microsoft has finally released Windows 10 Mobile operating system update. This roll out will be in stages and not all the Windows mobile phones are covered. To our surprise, popular phones like Lumia 520 and 1520 not included in the first wave.
W
indows 10 Mobile has finally made the debut. Everyone was eagerly waiting for the official announcement from Microsoft which included the details like which mobile models will actually be eligible for the update. Also, people were eager to know how to get the update if their mobile phones will belong the eligible category.
Like other mobile operating system releases, Microsoft is releasing Windows 10 Mobile operating system in different stages. And in the beginning, only a few mobile phone models will be eligible for it. So, here is the official statement from the Microsoft —
The following is the first list of Lumia smartphones that will receive a free upgrade when available: Lumia 430, Lumia 435, Lumia 532, Lumia 535, Lumia 540, Lumia 635 (1 GB RAM), Lumia 640, Lumia 640 XL, Lumia 735, Lumia 830, and Lumia 930.
You can notice that Lumia 520 and 1520 are not included in the first wave. It seems that the release of Windows 10 Mobile will kick off with a manual mode which will require Windows Phone devices to be upgraded to the new operating system. Specifically, Microsoft sort of confirms that the rollout of Windows 10 Mobile will take place in stages and says that 8 GB of internal memory is required.
Also read: What Would Be Windows 10 Mobile's Future After Rumoured Launch Of "Last Lumia"?
Nonetheless, in the entire rollout event, the biggest surprise remains is that Lumia 1520 is not on the list, although the smaller 930 appears to be listed in the first wave.
Furthermore, Lumia 520, which continues to be the most popular Windows Phone model, is also missing from the first part of the rollout, and there's no doubt that many users will be disappointed.
Is your phone getting the Windows 10 Mobile upgrade? Share your views in the comments below.