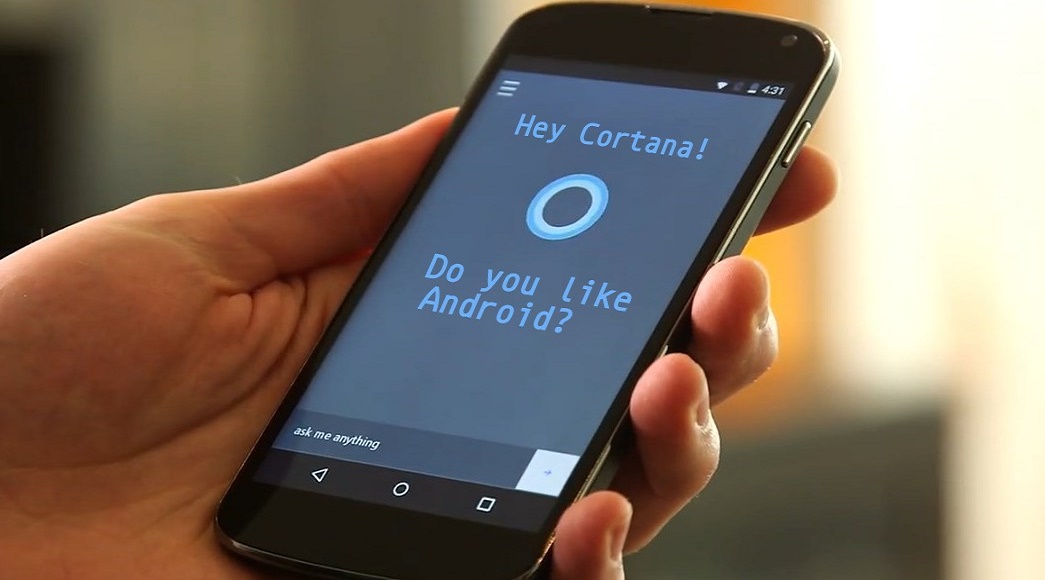 Short Bytes: Microsoft has released its digital assistant Cortana for Android as the first public beta. Microsoft has also added the functionality of replacing Google Now and firing up Cortana by pressing the home button.
L
ast month, Microsoft's digital assistant Cortana for Android leaked on the web. Today, Microsoft decided to stop playing the hide and seek game- and released the first public beta of Cortana for Android. It should be noted that Cortana is one of the
most important features of Windows 10
, the last version of Windows OS.
With Cortana for Android, Microsoft wants to provide an option to the Android users who are accustomed of using Google Now as their personal assistant. After this release, Cortana hasn't remained a Windows exclusive product, instead, it has joined the likes of Microsoft apps that are available for other platforms.
With Cortana, you can do tasks like setting reminders for meetings, searching the web for restaurants, tracking your package and even playing a movie guessing game.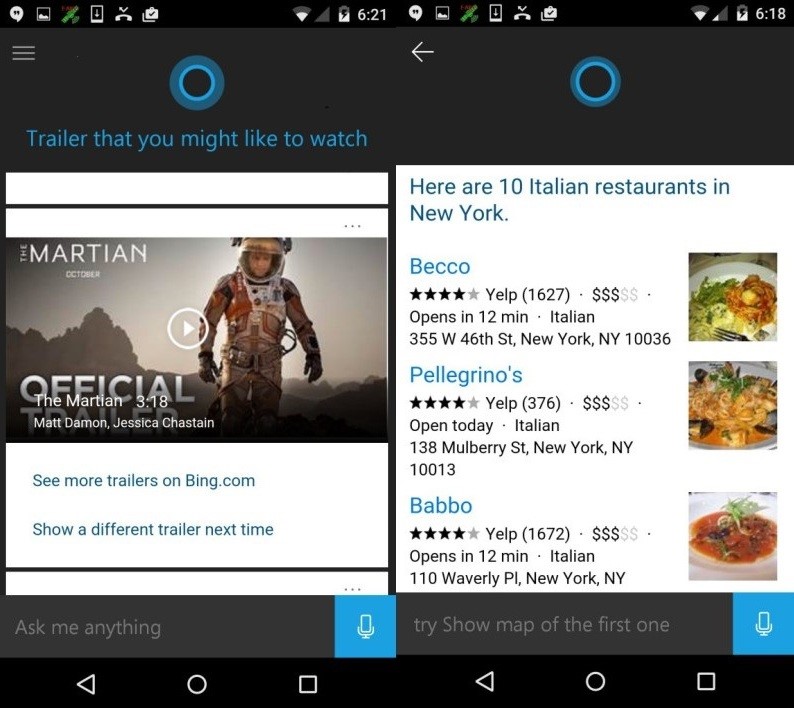 The Cortana for Android works just the same way as Cortana for Windows PC. However, you still can't wake up Cortana on your Android phone by saying Hey Cortana. Currently, you also won't be able to launch apps from Cortana or change settings. Microsoft says on its website:
You will also see a few differences between what Cortana can do today in her "native" environment (Windows) and in the app on Android. For example toggling settings, opening apps or invoking Cortana hands-free by saying "Hey Cortana" are only available on Windows for now. 
Microsoft has added the ability to replace Google Now from the home button and you can fire up Cortana by pressing your home button.
Currently, this app is only available in the U.S. markets and Redmond plays to roll out to the other market later.
To use Cortana for Android and for becoming a beta tester, visit this link.