I
n collaboration with Facebook and Telxius, Microsoft has
announced
the completion of the world's highest capacity undersea internet cable. Known as Marea (means 'tide' in Spanish), the cable runs across the Atlantic ocean connecting Virginia (US) to Bilbao (Spain).
The company says it took them less than two years to lay the 4,000-mile subsea fiber optic cable, placed at a depth of around 17000 feet in the Atlantic. It would take 34 blue whales to match the weight of the Marea subsea cable.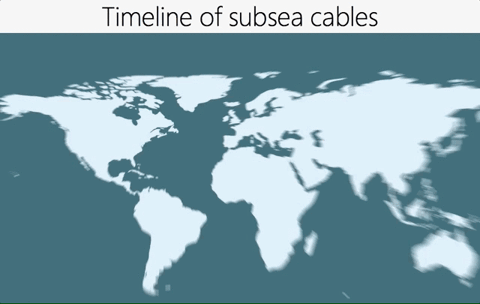 Microsoft is selling their cable by flaunting its capacity. Marea can transmit up to 160 Terabits per second, making it capable of streaming around 71 million HD movies at the same time. And for an average home connection, it is 16 million times faster.
One of the ambitions Redmond is foreseeing with Marea is to boost their cloud platform called Azure, as well as, their other internet-based services like Office 365, Skype, Xbox Live, Bing, etc. And by providing a high-speed link, Marea would also benefit connectivity in the US, Europe, and in other regions including Asia Africa, etc.
You can visit this link to know more about Marea subsea cable.