Microsoft took to its blog and discussed an upcoming Microsoft Edge feature called Web Capture. It's a tool meant to snip out parts of web pages and save them as an image on your PC.
We have already seen a glimpse of the new screenshot tool, but now Microsoft has made it official. As of now, Microsoft is just rolling out basic screen capture functionality to Dev and Canary channel insiders, but the company has a lot more in store for the future.
Future updates to the Web Capture tool will allow you to mark-up full web pages with scrolling. Also, you'll able to capture full web pages and add ink or highlight content.
You can access the Web Capture tool by clicking on the three-dot menu button > Web Capture. Alternatively, you can also press the Ctrl+Shift+S keyboard shortcut to open the Microsoft Edge screenshot tool.
Once you capture the screenshot, it will show you options to Copy or Preview the screenshot, so you can do a retake if it isn't the way you desire.
The Web Capture tool has also got support for the helpful scrolling screenshot feature. While capturing part of the screen, you can simply drag the mouse cursor to the point where you need to capture the screen. In one way, you can take a full-page screenshot by capturing the webpage from corner to corner.
After clicking Preview, you'll find the options to save the file locally or share it with your friends using the Windows Share Sheet.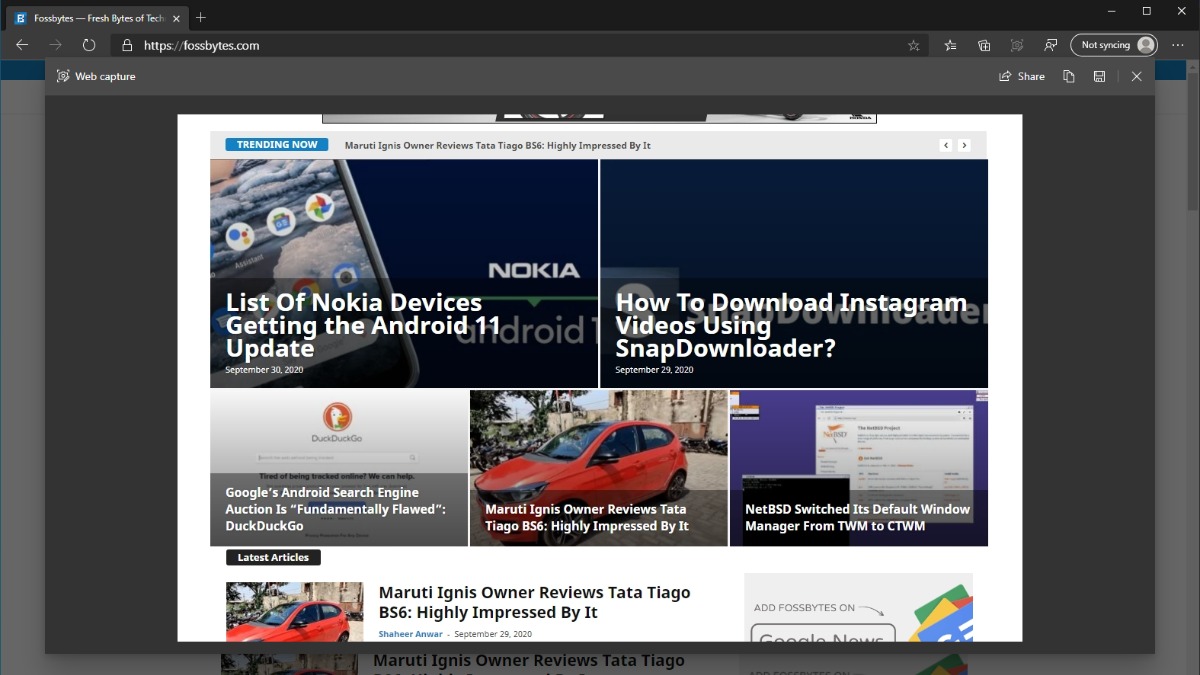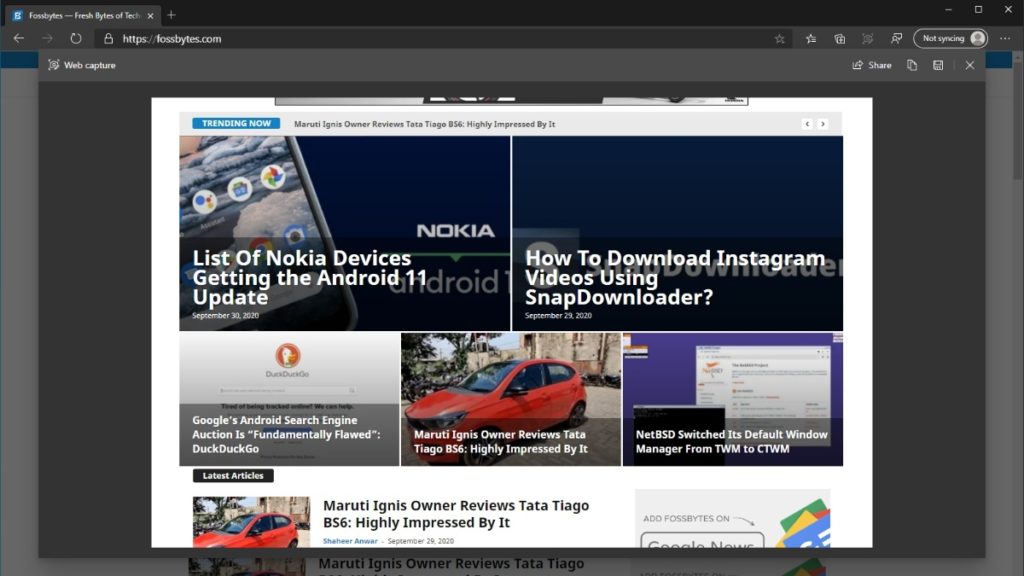 Here, you can also right-click on the Web Capture option, then click on Show in Toolbar, and the tool's icon will start appearing at the top alongside other extensions for easier access.
It would take some time before Web Capture arrives on the stable Edge Chromium builds. Till then, you can check out other amazing screenshot tools for Windows 10.