Microsoft is testing a YouTube integration for its Edge browser. The new "followable web" feature will let users follow their favorite content creators on YouTube. It will work similarly to Google Chrome's RSS feed. With this feature, users can check recent posts from their favorite creators right from the address bar.
You can also check the list of all the creators you follow in the Collections tab. So far, the feature only works on YouTube. Apart from YouTube, Microsoft is only testing this feature on a limited number of websites.
Microsoft Edge Follow feature
The feature is available in Microsoft Edge's latest Canary developer builds and is only accessible to a limited number of testers. Reddit user Leopeva64 spotted the feature with a new follow button appearing in the address bar of YouTube pages.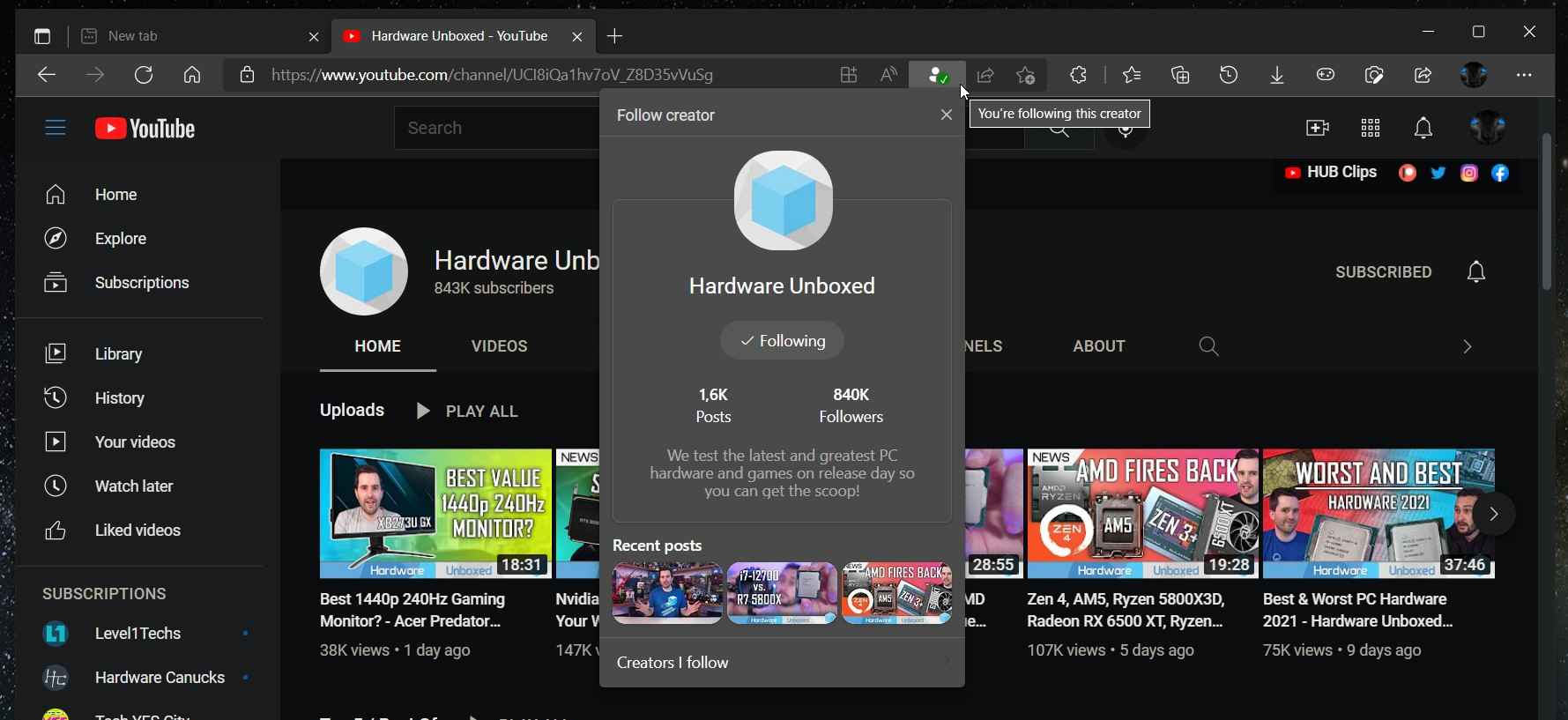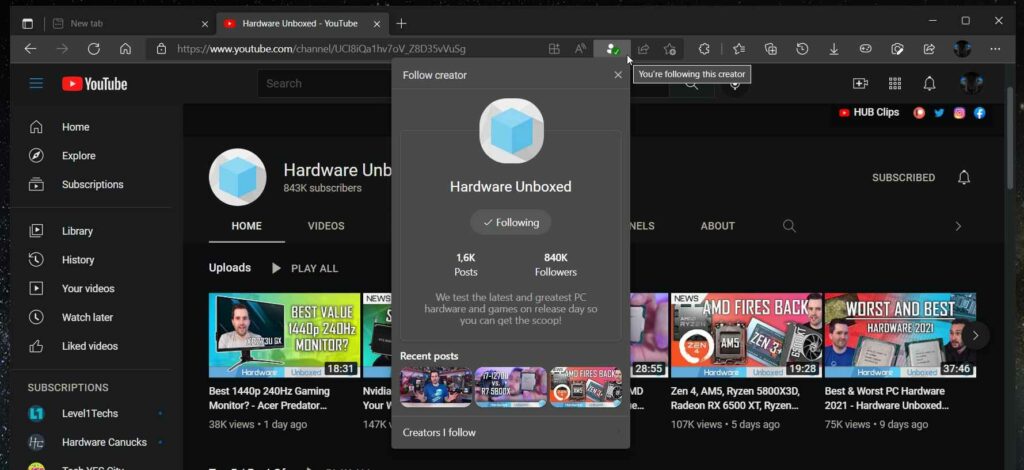 This feature is similar to Google Chrome's experimental feature that lets users follow their favorite websites. So think of this feature as an extension of Google's RSS feed. What is an RSS feed, you ask?
RSS stands for Really Simple Syndication, and an RSS feed is a file that contains a summary of updates from a website. An RSS feed allows users to access the content of their choice in a standardized, computer-readable format.
This feature is part of Microsoft's controlled rollouts available only to edge insiders. You can expect to hear more about the launch of this feature in the coming weeks.