Windows 11 is out officially, and Microsoft has changed the direction of the Windows Insider channels. Windows 11 builds in the Dev channel of Windows Insider and comes with different terminology to get new features first. Likewise, a recent Microsoft Edge update brings better integration with Windows 11's Task Manager.
Ever since Microsoft decided to rebase Edge, general users have celebrated. Getting all the features that Chromium offers, Edge became one of the most used browsers in no time. Moreover, with Windows 11, users can have more control over Microsoft Edge using the Task Manager.
Control Edge process from Task Manager
Starting with a recent update, users can overview and control Microsoft Edge's processes directly from the Task Manager. While Microsoft Edge already has a built-in task handler picked from Chromium, this could be a go at reducing it to fewer clicks.
It is impossible to close tabs, extensions, or Edge processes using the Task Manager on Windows 10 or older. That said, the new update offers complete control over Edge using the Task Manager on Windows 11. Above all, here's a comparison of the Task Manager showing the Edge process on Windows 10 and 11.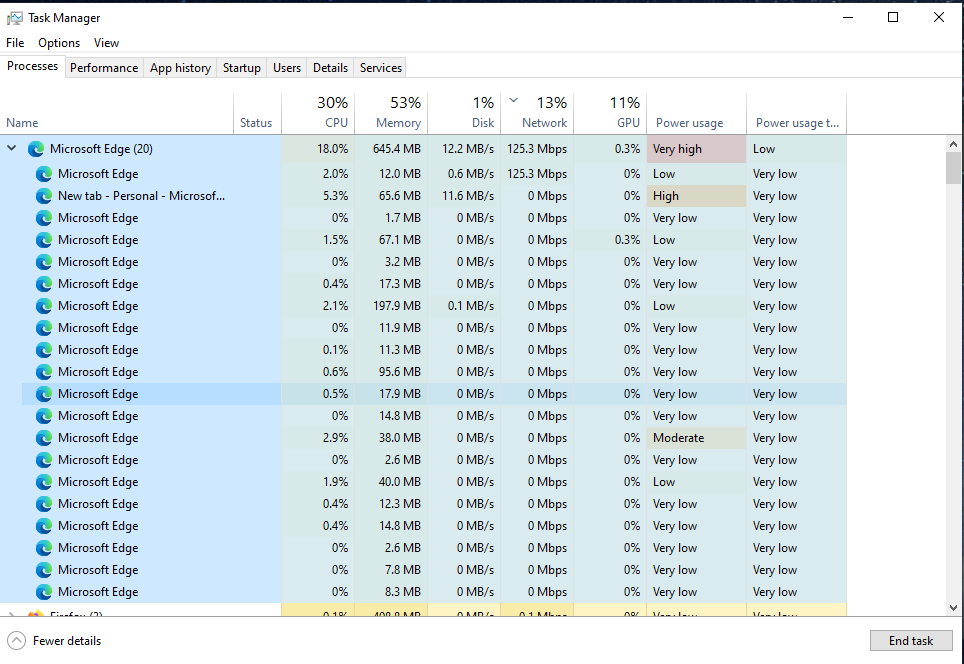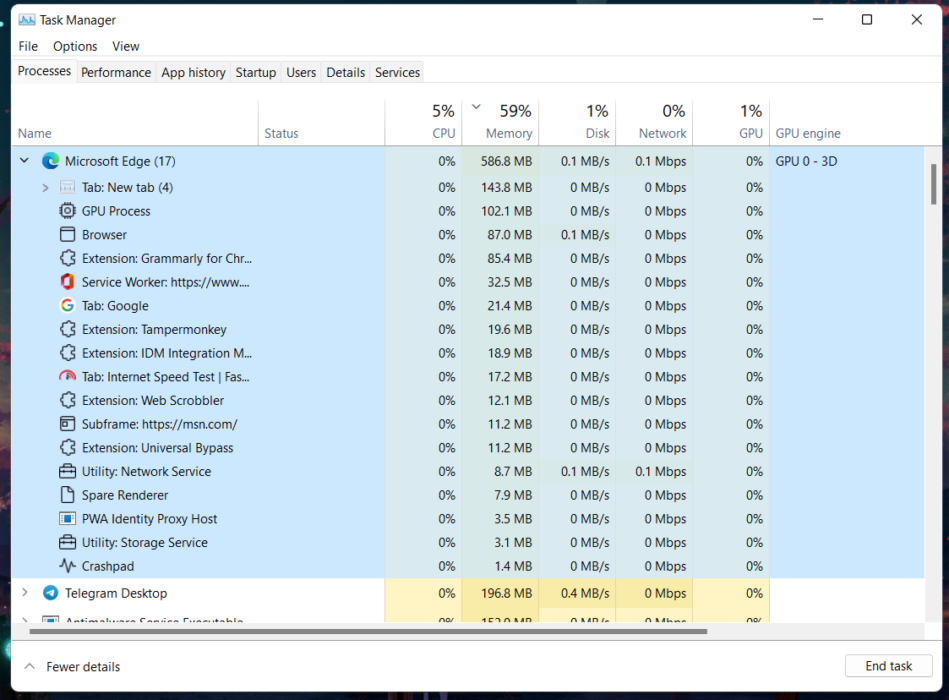 Furthermore, here's what Edge's multi-process architecture offers:
The browser process in the Task Manager now includes GPU process and Crashpad
For tabs, apps, and extensions, the browser process will label each one respectively
The browser process in the Task Manager will include information about Tabs and include subframes (if any)
Users running Windows 11 should see the new feature in the coming weeks if they don't already have it.