Microsoft is about to start rolling out its ambitious Edge browser for Windows 10 Home and Pro editions today.
Edge Chromium was first announced in early 2019, and since then, it's being tested by Windows Insiders over time.
Edge Chromium Supported Platforms
Microsoft has opened new doors by switching to a Chromium-based browser as it will be able to put Edge on more platforms than Windows 10. Not to mention, selling it as a Google Chrome alternative.
In addition to Windows 10, the new Edge is now compatible with Windows 7, Windows 8/8.1, as well as, macOS. The browser has also replaced legacy Edge, which is based on EdgeHTML, on the Android and iOS operating systems as well.
Edge Chromium Features
In terms of look and feel, the Chromium-based Edge looks as if Chrome and legacy Edge had a baby. But soon you'll start to notice the differences. Microsoft has done some extra work to set it apart in the league.
One of the highlights is the Tracking Prevention feature that stops website trackers from keeping an eye on you all the time.
In addition to a whole new user interface, the company has also designed a new logo as well. It seems like an attempt made to untie all the strings from the older Edge browser that has faced a lot of criticism over the years.
Microsoft has stripped off many Google-related components from the browser. So, instead of a Google account, you need to log in using your Microsoft account if you want to back up data and sync between devices.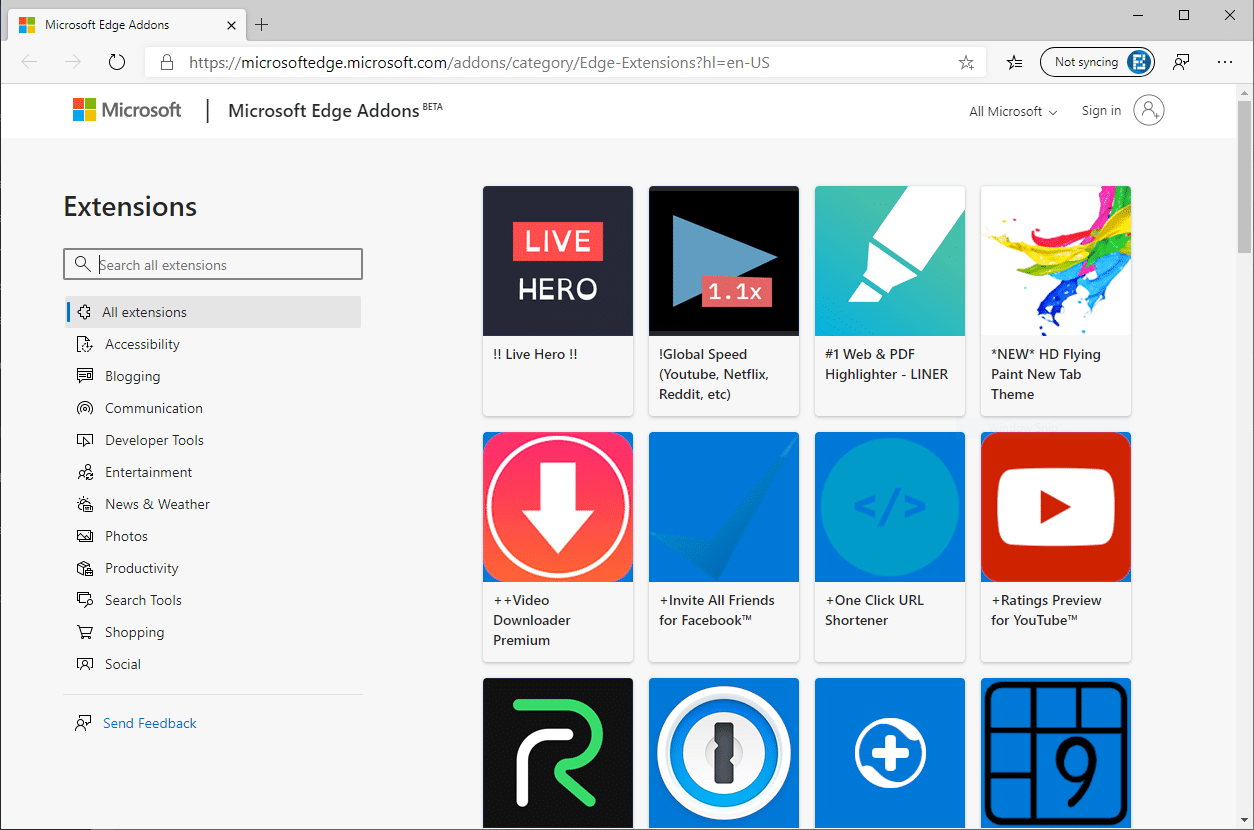 Edge Chromium can support tons of browsers extensions that Google Chrome users have enjoyed for years. It's a big win as the legacy Edge only offered a couple of hundred browser extensions via the Microsoft Store.
Here, Microsoft is also setting up a brand new extensions store called Microsoft Edge Addons, where developers will be able to submit their extensions. Redmond says the devs can upload the same source code bundle they submit on the Chrome Webstore.
How to get Edge Chromium?
Last year, Microsoft revealed its plans to put the new Edge browser on Windows 10 1803 and later versions, starting January 15.
This is just one day after Windows 7 was declared dead by the company. However, the good news is that Edge Chromium will be available for Windows 7.
Users need to do nothing as the Edge Chromium will land on their PCs in the coming days via Windows Update. It will replace legacy Edge as the default web browser on Windows 10.
In the meantime, you can still download Microsoft Edge preview builds from its beta and dev channels.