Ever since Microsoft changed the name of its Windows Defender to Microsoft Defender, it has been working to extend its ATP (Advanced Threat Protection) security product to non-Windows platforms.
Last year, Microsoft released Windows Defender ATP for Mac devices. Later, they confirmed it would also bring ATP for the Linux system. Subsequently, they launched the first public preview for Linux in February this year. Now, Microsoft has finally announced the general availability of Microsoft Defender ATP for Linux-based operating systems.
Microsoft Defender ATP For Linux
Currently, ATP support is only available for recent versions of the six most common and enterprise-focused Linux server distribution. This includes:
Red Hat Enterprise Linux (RHEL) 7.2+
CentOS Linux 7.2+
Ubuntu 16 LTS or higher LTS
SUSE Linux Enterprise Server (SLES) 12+
Debian GNU/Linux 9+
Oracle Linux 7.2
The initial ATP release also offers a full command-line tool for the client to perform several tasks such as configuration, scan initiation, agents, and threat management. Furthermore, it gives a familiar integrated experience for machines and alert monitoring in the Microsoft Defender Security Center.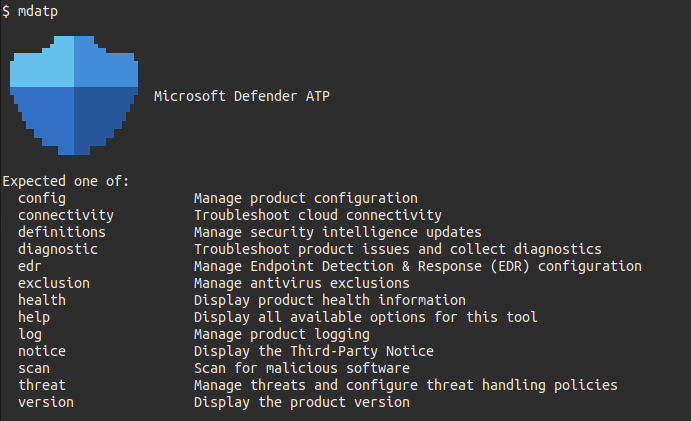 You can also deploy and configure installed ATP using Puppet, Ansible, or other Linux configuration management tools.
How To Install Microsoft Defender ATP On Linux?
If you are already running a preview version of Microsoft Defender ATP on your Linux system, you can directly update the agent to a new version 101.00.75 or higher.
But if you're new to ATP and want a fresh installation on Linux, you first need to have Microsoft Defender ATP for the server license. For more information about the license, visit product terms. From here, you can also start your free trial.
Once you have a Microsoft Defender ATP subscription and access to your Microsoft Defender Security Center portal, you can follow the installation documentation here.