The Windows 10 May 2020 Update is just around the corner after some delay in the release schedule. As you know, Microsoft has been working on the latest feature update since February 2019, and the company slowed down the development back in November.
Windows 10 version 2004 was expected to launch sometime around May 28. Well, that time has come, and the update could land on your machine any day.
Now, as per the latest updates, Microsoft has created two new support pages (1,2) for Windows 10 2004. While one is meant to list down the known issues, the other one includes the issues that have been resolved.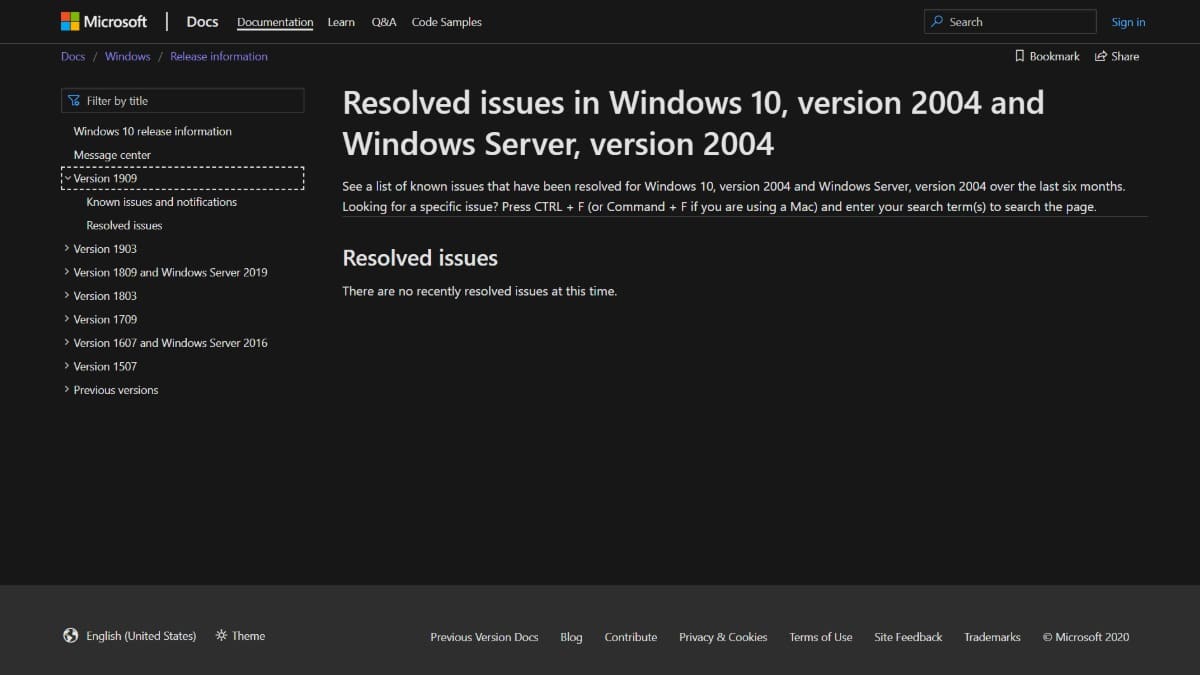 This is similar to the support pages that Microsoft has already created for previous Windows 10 versions. However, both pages are empty at the moment, except one of them contains links to other Windows 10 support pages.
Speaking of May 2020 Update, it's going to arrive with many new features, including Cloud Download, chat-based Cortana interface, automatic app restart, WSL2, and much more.
One major change happening this time is Microsoft hasn't shipped the 32-bit Windows 10 version 2004 to PC manufacturers, starting its gradual phase-out.
Over the last few months, Microsoft has been releasing Windows 10 builds in the Slow ring and Release Preview rings that mostly include performance improvements and bug fixes. In this case, the Insider Build 19041.264 can be assumed as the final build.
If you want, you can download the Windows 10 2004 Preview ISO file and try out these new Windows 10 features on your machine right now. Also, Microsoft has made the update available on MSDN, so if you have an account, you can grab the update from there.