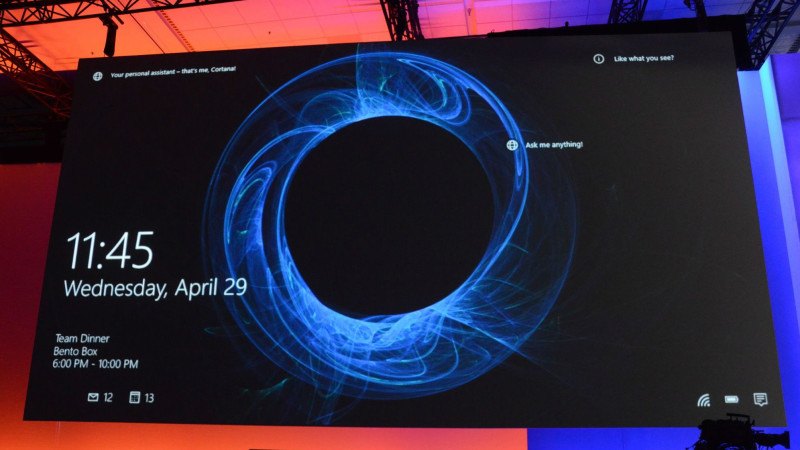 Short Bytes: Digital assistants are becoming our real-life companions with their ever increasing abilities, thanks to their intelligent algorithms and machine learning inputs. Along the similar lines, Microsoft CEO Satya Nadella has said that the UI of our web browsers will soon be replaced by digital assistants like Cortana.
C
ortana is one of the best digital assistants out there and it's giving a tough competition to
Apple's Siri
and Google Now. While Facebook is busy
preparing the launch of M
, its digital assistant with a human touch, Microsoft is betting on the future in AI.
Speaking at the O'Reilly Next:Economy summit, Microsoft CEO Satya Nadella hinted at a better Cortana in the upcoming years, that will be grow to replace the UI of web browsers.
"To me, AI is going to happen," in his keynote Satya Nadella said. He explained that Cortana and other personal assistants are being developed by the tech companies with a bigger future in the mind. These assistants will soon replace the web browsers in our phones, PCs and tablets.
Cortana was introduced originally on Windows Phone and it has grown to become a major part of the new Windows 10 operating system. "'Hey Cortana' is in my vocabulary. Having that become more pervasive is my pursuit," Nadella said, praising the Cortana.
But, replacing the web browsers isn't what it looks like. Instead of completely replacing the traditional web browsers completely, digital assistants will replace just the browser user interface.
Instead of using the web browser UI for exploring the web and performing searches, your digital assistant will do all these jobs for you. Realizing the potential of Cortana, Microsoft has decided to make it a cross-platform app and released its beta version on iOS and Android.
Will you be interested to use a digital assistant like Cortana to perform your day-to-day tasks? Tell us in the comments below.
Also read: Best Windows 10 Cortana Features and Commands