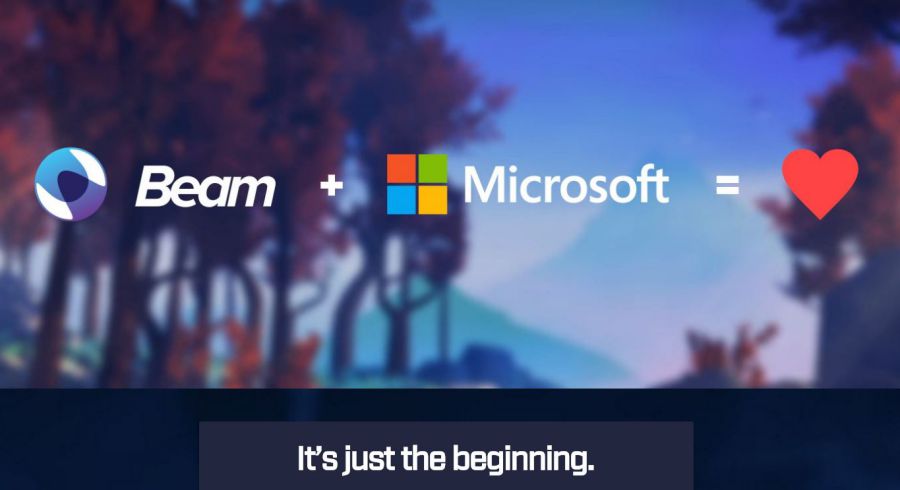 Short Bytes: Microsoft has announced that it would acquire the game streaming platform Beam which came into existence in January this year. Beam offers user interaction functionalities in its streams in addition to the regular watch and chat experience.
T
he newest entrant in the video game streaming space is Beam which was launched in January this year. Beam is quite smaller than the current streaming platforms like Twitch and YouTube but it does offer something promising. Beam's main USP is the user interaction provided in the stream, unlike Twitch and YouTube which currently focus on watch and chat experience.
People who watch a video game stream via Beam can also play the game in real time. They can use the on-screen controls to interact with the game and help the streamer. "One of the best parts about Beam is that interactivity is easy for streamers to enable and customize, and is designed to work with any game," — said Chad Gibson, Partner Group Program Manager of Xbox live in a blog post.
Algorithms developed by Beam make a conclusion of what actions to perform after analyzing the response submitted by thousands of viewers of a game being streamed in real-time.
Recently, it has been announced that Beam will join the Microsoft family.
"It's always been a dream of mine to make an impact in the lives of gamers all over the world, and I'm extremely excited to announce that we're taking another huge leap towards making that dream a reality… Beam has been acquired by Microsoft!" — wrote Matt Salsamendi, co-founder and chief executive officer at Beam.
After Beam's acquisition by Microsoft, it will be become a part of the Xbox community. "As part of Xbox, we'll be able to scale faster than we've ever been able to before. We're expanding the team, bolstering our infrastructure, and most importantly, continuing to grow and support the amazing community at Beam," Matt continued further.
No considerable changes would appear on the Beam platform until the buyout completes. Matt will be the head of Team Beam at Microsoft.
The deal will definitely be beneficial for both the parties. Under Microsoft's roof, the video game streaming service can take the advantage of the abundance of cash and other technical resources. For Microsoft, it could be a high-performance fuel to power their Xbox rocket and provide a stiff competition to the rival PlayStation.
If you have something to add, tell us in the comments below.
Also Read: Man Creates "Invisible Phone Screen" That Only You Can See