You can already choose from a variety of Android wallpaper apps that are available on Google Play. Now, there is one more name to consider: Microsoft has launched its Bing Wallpapers app for Android devices.
The app is already available for Windows 10 PCs. As you might have seen, Bing Wallpapers are already popular among netizens for the fantastic image quality and variety they bring to the table.
Now, you can enjoy all these pictures on your Android smartphone as well. And, of course, the app provides you as many free wallpapers as you want.
It goes without saying that the new Bing Wallpapers app will give a direct competition to the Google-made Wallpapers app that comes preloaded in Android devices. Bing already scores some extra points in terms of visual appearance.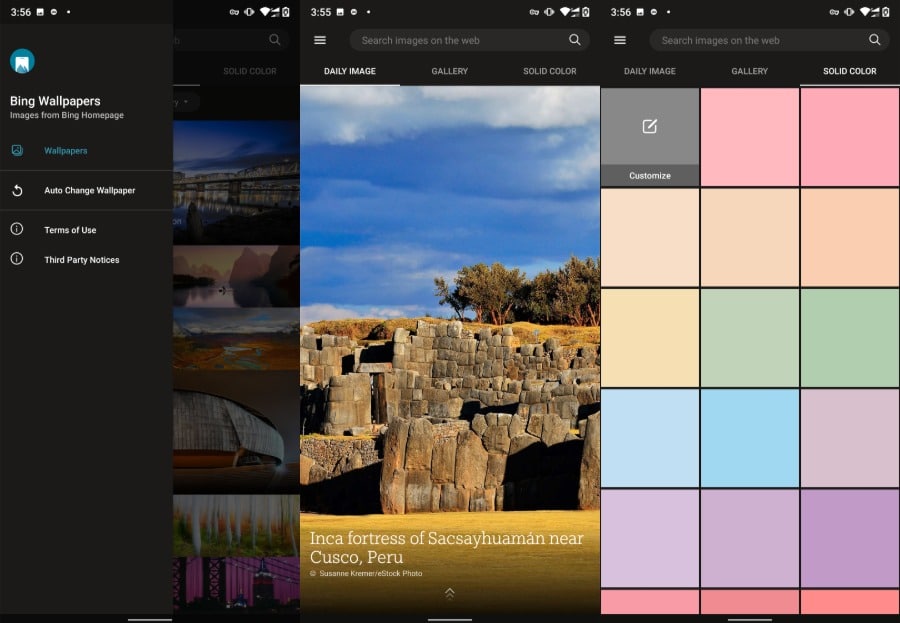 Bing Wallpapers app gets updated daily with new photos, and you can configure it to change your Android wallpaper automatically every day. There is a dedicated tab where you can find photos that are featured on the homepage of Bing.
The Gallery tab includes the entire catalog offered by the app, and you can use the category, color, and country filters to pick the wallpapers of your choice. Tapping any of the thumbnails shows its description and other related information.
In addition to all the breathtaking imagery, you can also pick a solid color as your Android wallpaper. There is also a built-in search bar that helps you find images on Bing Search.
Overall, the Bing Wallpapers app already seems ahead of Google in terms of features. You can download it from Google Play Store and try it out. However, the app is not available in all the countries at the moment.