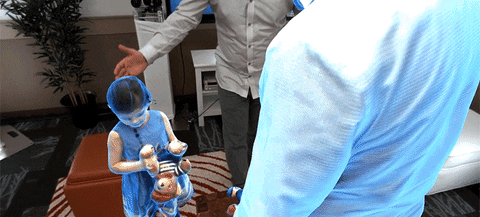 Short Bytes: Welcome to 2050! Today we are going to tell you about Holoportation, a new technology developed by Microsoft. With Holoportation technology, two people seem to be in the same physical space, even though they are miles apart. Remember those holo-messages from Star Wars? Yes, it's now moving closer to reality.
H
oloLens is often regarded as
coolest thing Microsoft has ever made 
a. It raised few eyebrows at first but in its early previews, Redmond blew everyone's mind. With the help of HoloLens, Holoportation — Microsoft's very own interpretation of teleportation — is now a reality.
The genius minds at Microsoft are working on a futuristic 3D communications technology that brings teleportation to life using these augmented-reality glasses. In a newly published clip, that's embedded below, the company unveiled something that looks straight from the year 2050.
What is Holoportation — according to Microsoft
"Holoportation is a new type of 3D capture technology that allows high-quality 3D models of people to be reconstructed, compressed and transmitted anywhere in the world in real time," according to Microsoft.
This 3D motion capture technology captures objects and holoports them to another place in real-time. Remember those holo-messages from Star Wars? Yes, it's now closer to reality.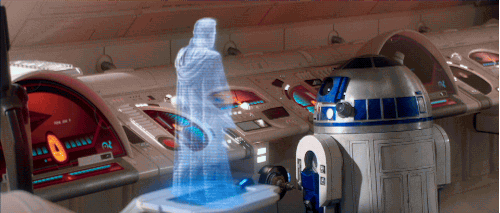 The cameras placed at a distant place captures the object from every angle and its computing system creates a 3D model that gets refined and send to a new location. Apart from a live communication, this can also create a 3D recording that can be played anytime to relive the memories.
"When combined with mixed reality displays such as HoloLens, this technology allows users to see, hear, and interact with remote participants in 3D as if they are actually present in the same physical space," Redmond adds.
With Holoportation technology, two people seem to be in the same physical space, even though they are miles apart. This project is result of the hard work of the Microsoft Research Interactive 3D Technologies (I3D) team, that combines "3D graphics, computer vision, machine learning, novel hardware, augmented reality and NUI (natural user interfaces,"
Also read: Watch This Microsoft Cartoon To Understand The Science Behind HoloLens