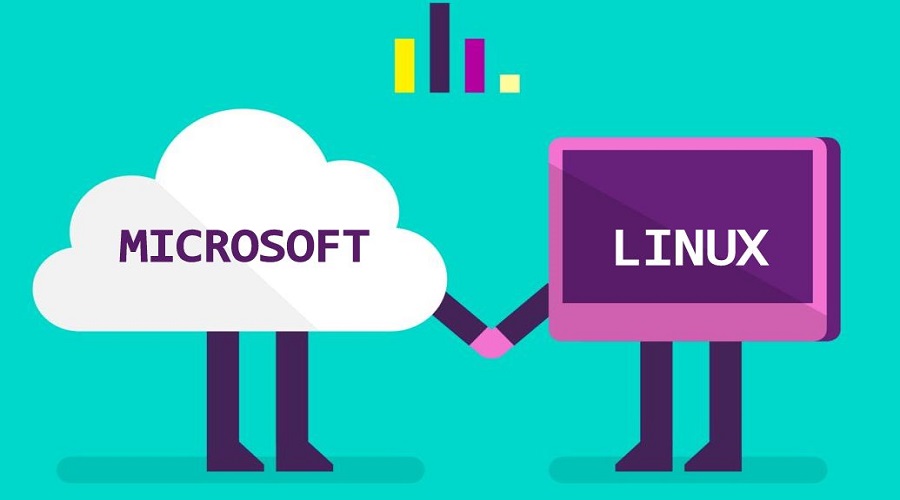 Short Bytes: Few years ago, Linux and Microsoft were fierce enemies as Redmond railed against the open source software. However, the tech giant has softened its approach and showed its love for Linux at many occasions in recent past. Along the similar lines, Microsoft has just offered a certification program that'll teach you how to manage Linux systems in its Azure cloud.
W
hen we first said that Microsoft loves Linux, we were not joking.
Microsoft has embraced Linux many times over
in the recent times and proved us right. It was absolutely unthinkable few years ago, thanks to
former CEO Steve Ballmer
who went on to call Linux a
cancer
.
Under the leadership of Satya Nadella, we can observe a very visible change in Microsoft's course of action. Taking forward this unlikely partnership, Microsoft has offered a certification program that'll teach you how to manage Linux systems in its Azure cloud.
Microsoft's Azure Cloud is a huge collection of services that are used as a platform or architecture for many other services. Along with Amazon Web Services, Google, and IBM, Microsoft Azure is one of the biggest names in the industry.
This newly released certification program for mastering Linux on the Azure platform is being dubbed as the Microsoft Certified Solutions Associate (MCSA) Linux on Azure certification. On its website, describing this certification program, Microsoft writes:
This certification demonstrates your ability to design, architect, implement, and maintain complex cloud-enabled Linux® solutions that leverage Microsoft Azure open source capabilities. It also validates your Linux system administration skills to show that you are fluent in today's cloud-native world.
With the advent of cloud computing, Microsoft has realized that it's a new post-Windows era where the company needs to focus on the user demands. No matter what software customers run on Azure, Microsoft will get paid along with a bonus possibility that they'll try some other Microsoft services too. On the other hand, if the customer knocks on the door of Google or Amazon, Microsoft scores a duck.
This Linux-Linux certification will be awarded to those who pass two exams – Implementing Microsoft Azure Infrastructure Solutions and the Linux Foundation Certified System Administrator.
You can find more information about the course on Microsoft's website.
Are you expecting a Linux distro from Microsoft in 2016? Tell us in the comments below.
Also Read: Microsoft Has Developed Its Own Linux-based OS Called Azure Cloud Switch