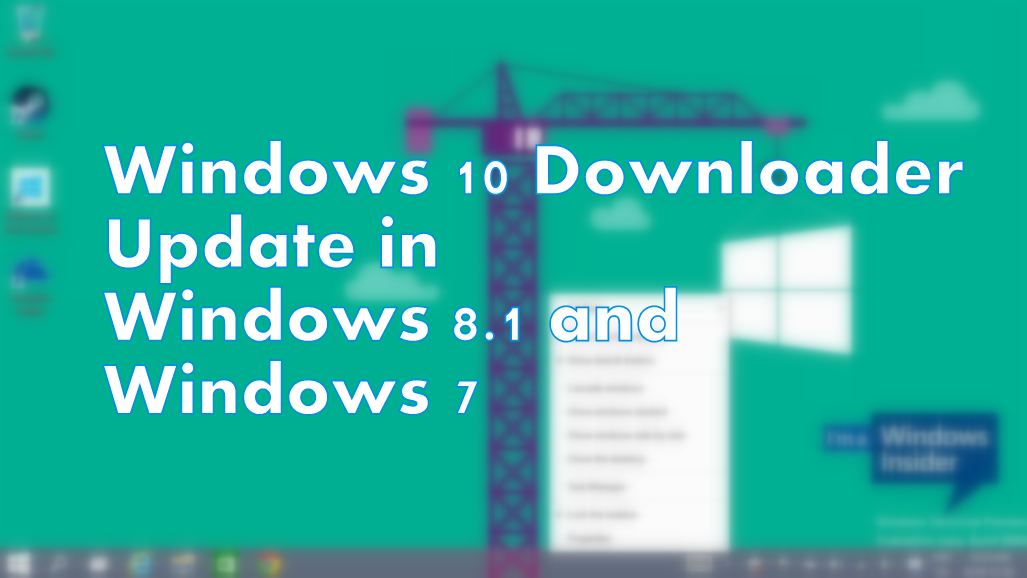 Windows 10 will officially be rolled out this summer and Microsoft is doing the best it can do to ensure that each and every Windows 7, 8 and 8.1 user upgrades to Windows 10. With the official announcement of Windows 10, Microsoft said that all Windows 7, 8 and 8.1 users will be getting the benefit of the free upgrade. Now Microsoft has released an update that will notify you to download Windows 10 when it'll be available for download.
This update installs a "Windows 10 downloader" in your Windows machine. In Microsoft's words: "enables additional capabilities for Windows Update notifications when new updates are available to the user." This update KB3035583 will notify you when Windows 10 could be downloaded and a file named GWXUXWorker.EXE will download it for you.
After the update, a new folder named "GWX" is added to System 32. GWX contains a folder named "Download" and 9 other files. Out of the 4 executable files, there's one named GWXUXWorker.EXE whose description reads "Download Windows 10." So here you got your Windows 10 downloader in your system waiting for the Windows 10. I guess GWX stands for "Get Windows 10" where "X" could be 10 in Roman number system.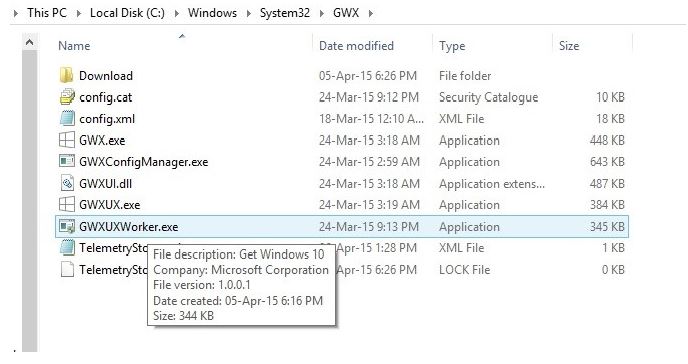 This upgrade has been made available since March 28 and comes as a recommended update, which means that you'll have to manually tick the update to receive it. This Windows 10 downloader update is available for machines running Windows 7 Service Pack 1 and Windows 8.1.
Recommended: Windows Becoming Open Source? Microsoft Says it's Definitely Possible
Myce writes that this folder also contains a file named "config.xml" that acts according to the "phase" of Windows 10. Right now, during the "None" phase, all features are disabled. The next phase is an "AnticipationUX" phase that will probably start displaying notifications. The further phases are "Reservation" and "RTM."
Right now, Windows 10 downloader update KB3035583 is a recommended update i.e. you can choose to ignore it if you don't want to receive the upgrade notifications. You can check for updates by searching Windows  update in control pannel.
Read our full coverage on Windows 10 here.
Are you installing Windows 10 downloader update on your PC? Tell us you in comments. For further updates from fossBytes, stay tuned.