Microsoft is taking a one-of-a-kind approach to dealing with pirates. It's no secret that a significant number of users out there are running pirated copies of Microsoft Office. Hence, Microsoft offers pirates a 50% discount on the Microsoft 365 subscription to combat piracy.
The Microsoft Office suite is one of the most common and essential tools used for work and school. Likewise, a significant fraction of users choose not to buy a genuine copy of it. The best part is, the discount is only available for users running a pirated copy of Office.
As reported by Ghacks, users running pirated versions of Office 2019 started seeing a discount banner just below the ribbon. The offer includes 50% off on Microsoft 365 Personal or Family.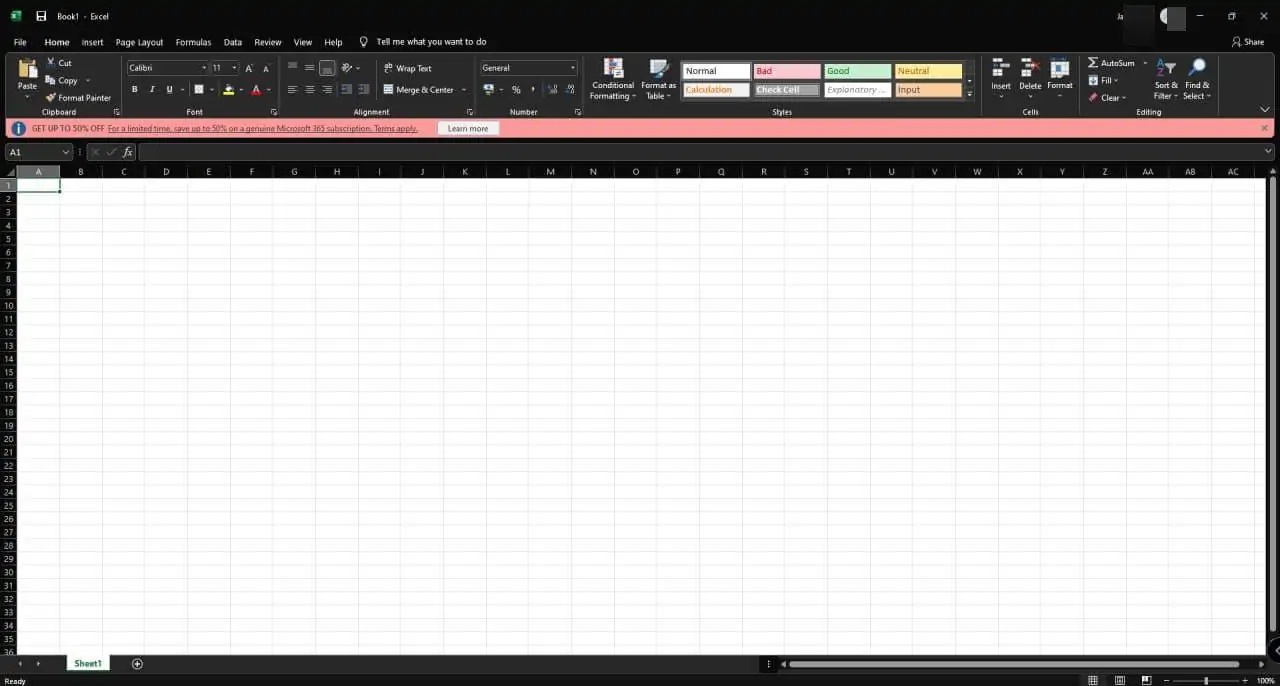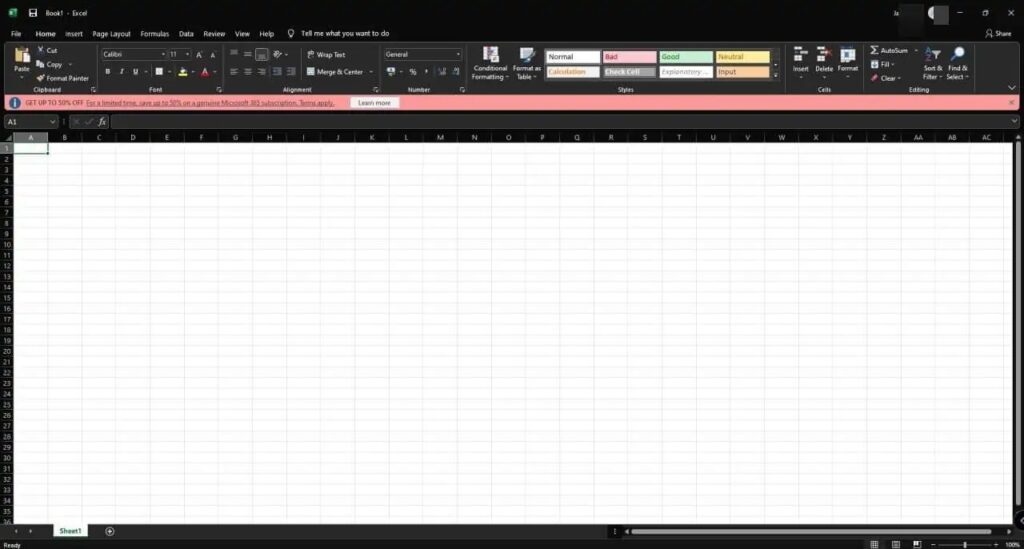 A screenshot posted by Ghacks shows the red banner visible to pirated Office users. Clicking on the "Learn More" option opens a Microsoft Store page that warns users about pirated software. However, the link doesn't seem to work for users who already have Microsoft Office or 365 subscriptions.
While the discount offer might sound tempting, it isn't the best way to keep pirates from installing pirated versions of Microsoft Office. This is because Microsoft targets users running pirated versions of Microsoft Office, one-time purchase, and offers the 50% discount for Microsoft 365, a paid subscription billed yearly. Hence, even if these users purchase the Microsoft 365 subscription, they will have to pay the original price (double the amount) after a year.
In other news about piracy, a "fake" version of KMSPico activator that can pirate Windows is spreading cryptbot malware. KMSPico is an old-school tool that pirates use to activate Windows or Office copies.