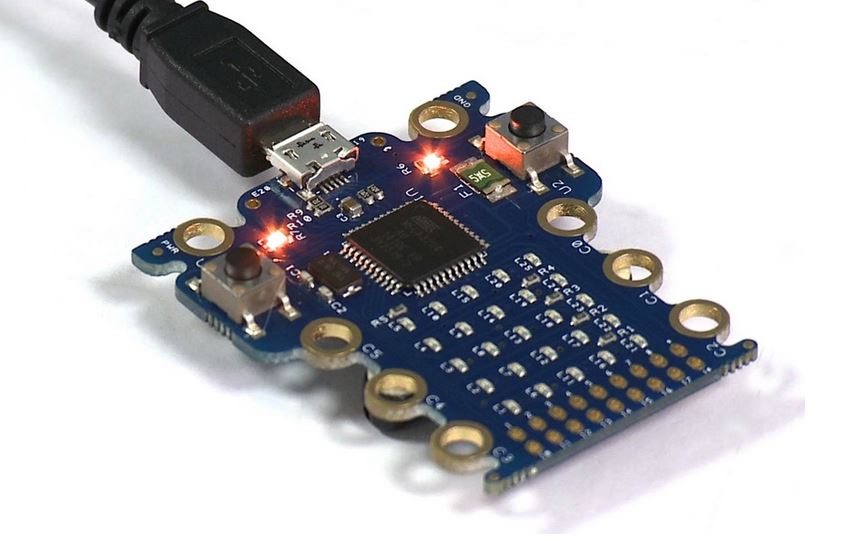 Do you remember the buzz that was created when CHIP, the $9 Raspberry Pi rival came into limelight? Now here comes another. BBC has finalized the design of its own Raspberry Pi rival computer Micro:bit that will be given to about one million UK-based children in October. This single-board computing device was first unveiled back in March and now the design is ready for development.
T
his single board Micro:bit computer has been designed with the help of the 29 companies like
Microsoft
, ARM, Barclays,
Samsung
, Nordic Semiconductor and Freescale. This device will provide an introduction of computer science to children as a part of the Make It Digital initiative.
BBC director-general Tony Hall says that creating Micro:bit computer has been a collaborative adventure for them and this initiative will spread about 1 million Micro:bit computers to the 11- and 12-year olds across the UK (every 6th grade child).
This new pocket-sized computer comes with a Bluetooth antenna, USB plug and a processor that is connected to a printed circuit board. This Micro:bit computer comes with a flashing LED display that can light up to show messages and create games. Other features include a built-in compass, an accelerometer and five I/O rings that connect other kits and sensors.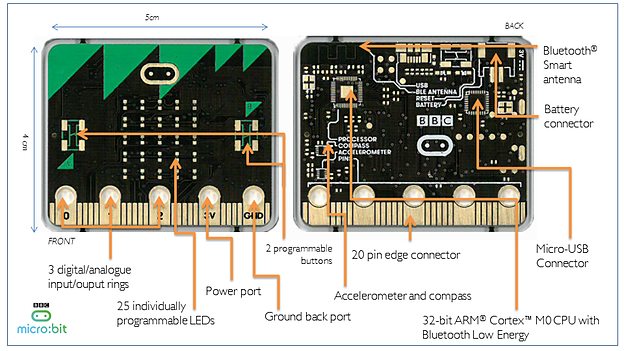 Microsoft has developed the web-based coding environment for the device which is a version of its own TouchDevelop. PCMag writes that anything written for the Micro:bit computer will be hosted via Microsoft Azure. Also, Redmond has also supplied two coding languages: Microsoft TouchDevelop which is text-based and Microsoft Blocks – a graphical coding language.
BBC says that Microsoft TouchDevelop Web app stores all the BBC Micro:bit code editors and runs the Micro:but simulator. The code is finally sent to the ARM compiler and brings the compiled files.
Enough about the software, the embed hardware used is supplied by ARM. BBC says that Acron Computers, the makers of ARM technology, partnered with each other 35 years ago to make BBC Micro. The new Micro:bit computer is more powerful and has the potential to inspire the young boys and girls.
The USB controllers and sensors are supplied by Freescale, while Samsung is making an Android app to connect Micro:bit computer to phones and tablets.
Did you the new Raspberry Pi rival developed by BBC with the help of Microsoft? Tell us in comments below.