Meta Quest 3 is rumored to debut later this year. Meta themselves have confirmed that the headset will be priced similarly to Quest 2, between $300 and $500. A new 3D model has also come out that shows what the VR headset will look like.
Meta Quest 3 was first leaked by hardware analyst Brad Lynch who shared the prototype blueprints for the VR headset. Previously, Lynch also leaked the Meta Quest Pro before its release. So there's a pretty good chance the leak will be accurate. However, take the leak with a grain of salt as Lynch suggests small details could still change.
Meta Quest 3 as a 3D model
The 3D model was drawn based on the leaked CAD renders of the Meta Quest 3 prototype. 3D artist Alvin Suen made the model available on Sketchfab. It can now be viewed in 3D from all angles on smartphones, PC, or even on the Meta Quest 2.
Suen added Meta's new Touch Pro controllers to the 3D model. These controllers will be forward-compatible with Quest 3 but will not come with the headset. According to Lynch, the headset will come with infrared Touch controllers similar to Quest 2.
The render also shows that the Meta Quest 3 has one significant difference from its predecessor. There are three black protrusions in the front of the VR headset. According to Lynch, the left and right protrusions have a pair of black-and-white and RBG cameras. The center protrusion is supposed to house a depth sensor that was missing from the Meta Quest Pro.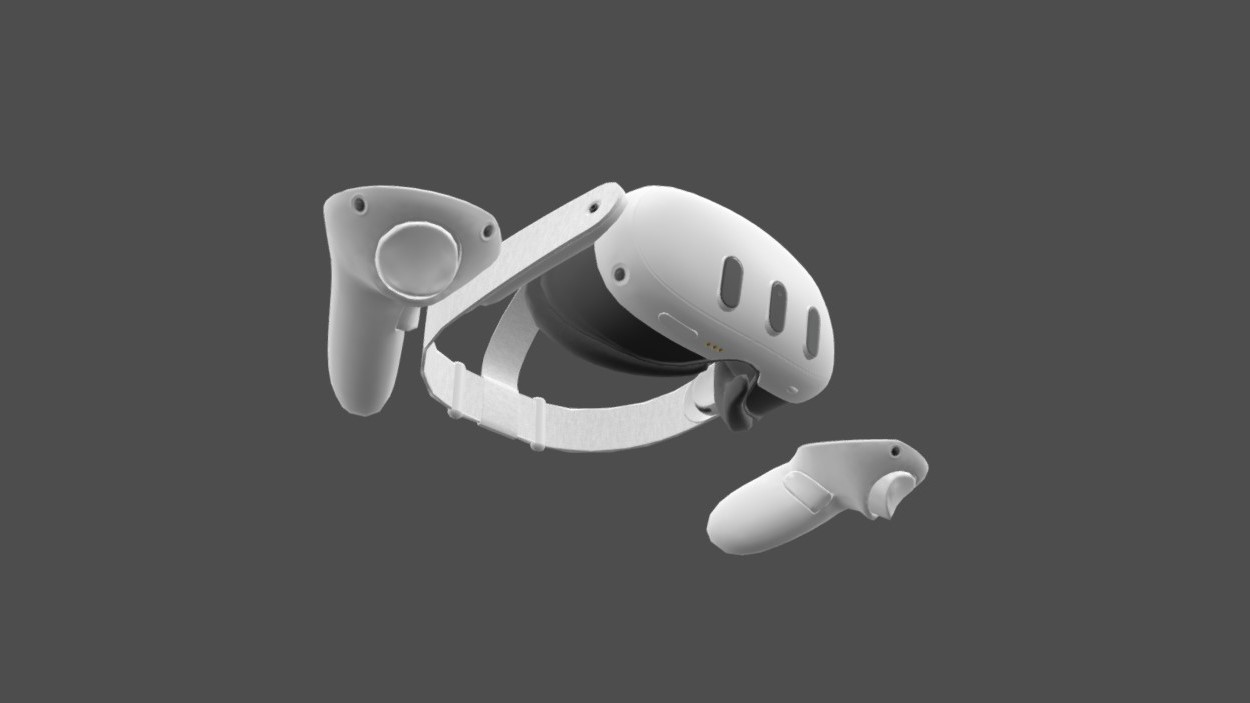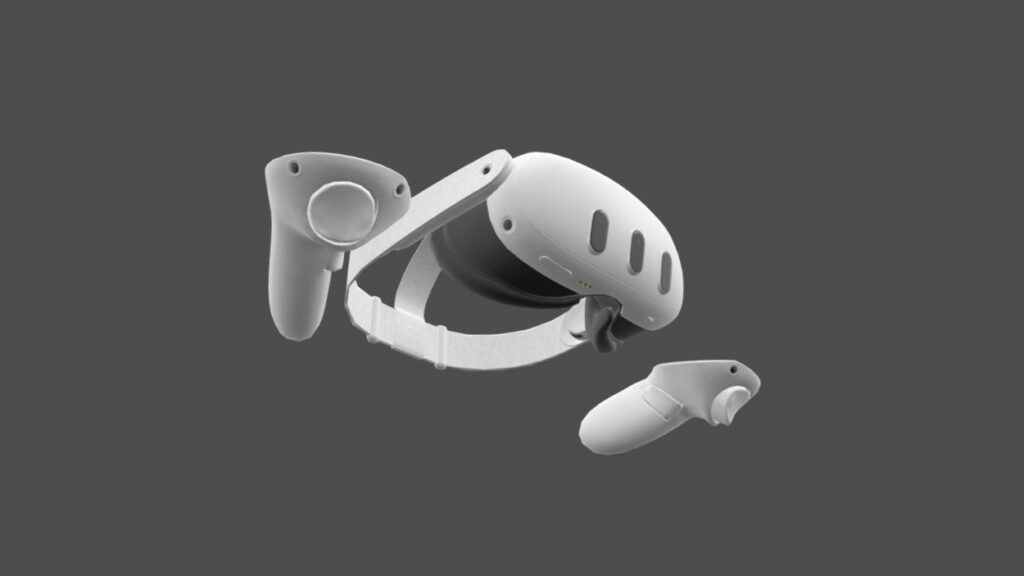 The depth sensor and cameras will equip the Meta Quest 3 with spatial tracking, color passthrough, and improved hand tracking. The headset is also relatively slimmer than the Quest 2 due to the use of pancake lenses similar to the Meta Quest Pro.
Let us know your thoughts about the Meta Quest 3 3D render design in the comment section below.