Mercedes Benz has started taking orders for its flagship electric sedan EQS in Germany. The Mercedes Benz EQS in Europe will start at €106,374 (approx. $124,600). The company will start delivering the Mercedes EQS from the end of September in Germany. Speaking of the U.S market, it'll enter by the end of fourth quarter.
According to the automaker, the EQS is the first model based on modular architecture for luxury and executive-class EVs. Also, it's the first Mercedes Benz car to offer an option of activating new functions through OTA (over-the-air) updates. Since it's the flagship electric sedan, the German automaker offered plenty of features to enhance its luxury appeal. Anyway, let's discuss the specs of the car in detail.
Mercedes Benz EQS Electric Sedan: Specs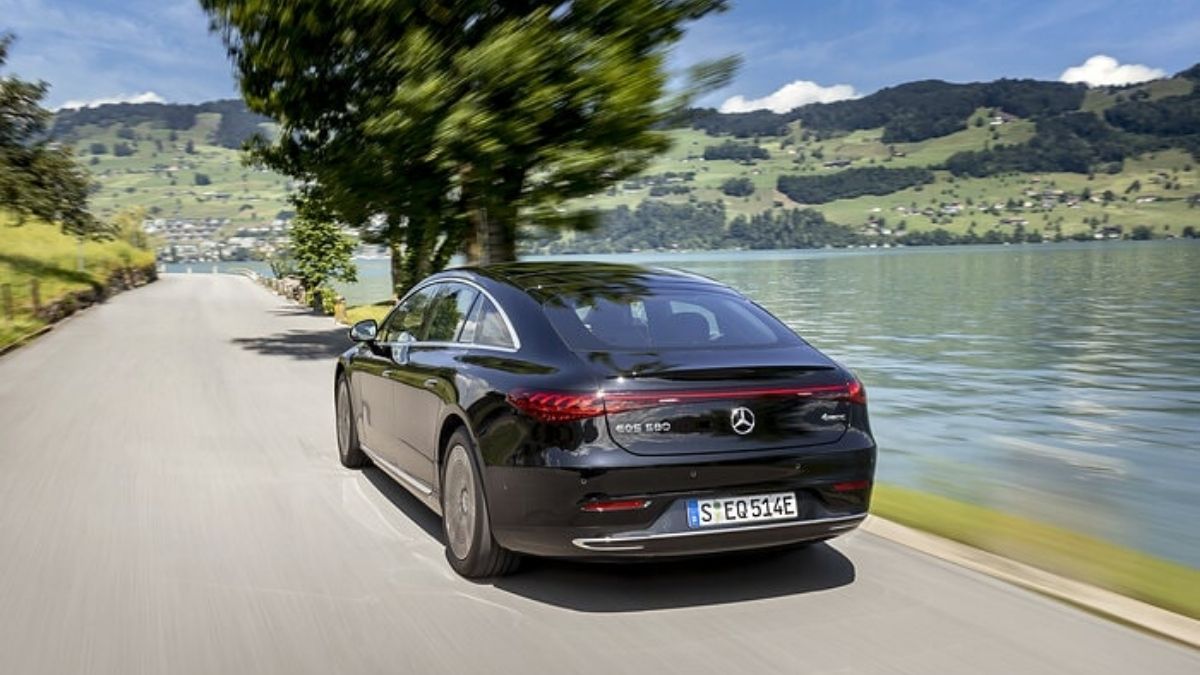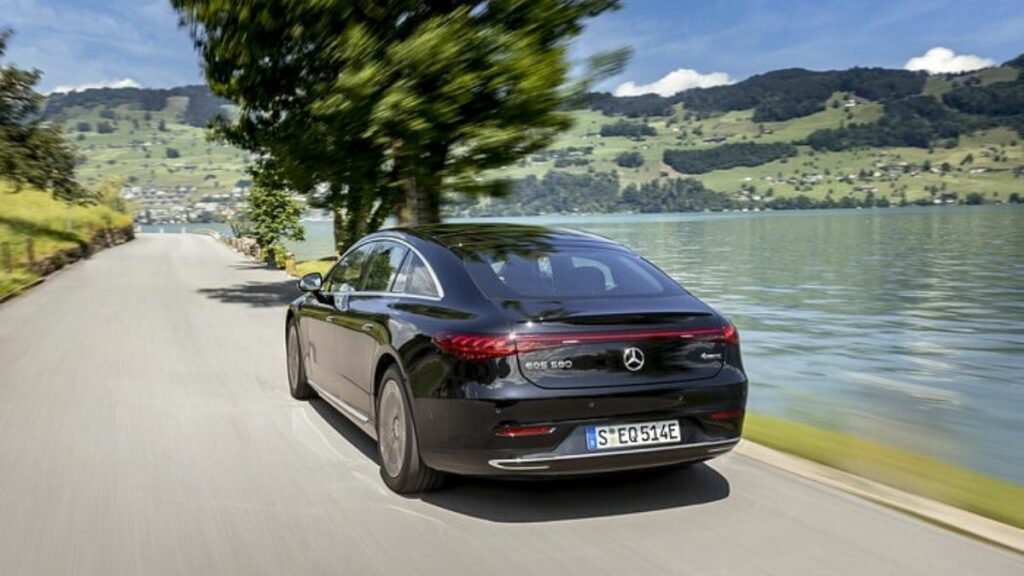 The electric sedan is available in two variants: the EQS 450+ and the EQS 4MATIC. The base variant EQS 450+ has a single motor and a rear-wheel-drive configuration, whereas the 4MATIC has a dual motor to power its wheels.
Performance
| | | |
| --- | --- | --- |
| | EQS 450+ | EQS 4MATIC |
| Acceleration (0 to 100 km/h) | 6.2 seconds | 4.3 seconds |
| Top Speed | 210 km/h | 210 km/h |
| Power Output | 328 HP | 516 HP |
| Torque | 568 Nm | 855 Nm |
Unlike the Tesla electric sedans, Mercedes EQS isn't very quick. However, the figures are still impressive and good enough to provide an experience of a premium electric car. Besides, the 4MATIC variant will provide a superior riding experience due to its all-wheel-drive configuration.
Battery Electric Range
| | | |
| --- | --- | --- |
| | EQS 450+ | EQS 4MATIC |
| Battery Capacity | 90 kWh | 107.8 kWh |
| Combined consumption (WLTP) | 19.8-15.6 kWh/100 km | 21.2-18.4 kWh/100 km |
The automaker has not specified the electric range but mentioned the battery consumption per 100 km. Considering the given rate we can say, the EQS 450+ can deliver a maximum electric range of 576 km (357 miles). Meanwhile, for the 4MATIC it would be 585 km (363 miles) as per the WLTP cycle. Moreover, the EQS support 200 kW DC fast charging, which can charge both variants in just 31 minutes.
Mercedes EQS Price
As mentioned earlier, the base variant EQS 450+ starts at €106,374, whereas the 4MATIC, the upper trim, is a bit expensive. The price of 4MATIC starts at €135,529.10 (nearly $159,000).
However, there are multiple packages available with different features; upon adding these, the price can variate significantly. Mercedes Benz EQS will rival the likes of Tesla Model S and Porsche Taycan. What do you guys think about this new electric sedan from the german automaker?