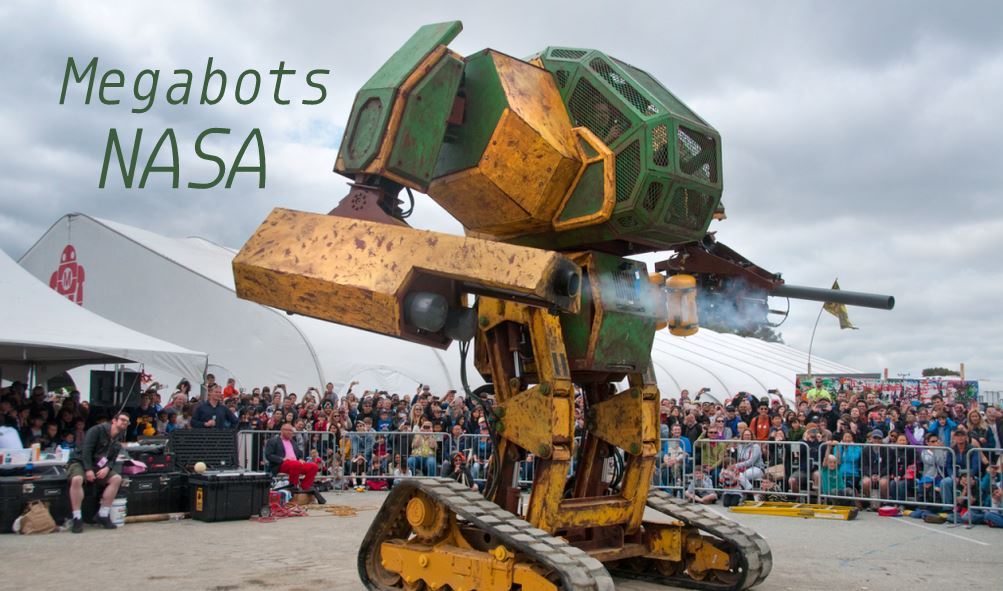 Short Bytes: USA's giant robotics firm Megabots has launched a Kickstarter campaign to raise funds prior to the much awaited epic giant robot showdown with Japan's Suidobashi. Megabots want to upgrade its Mark II Robot with a much-needed fist fight armor and skill set to match its rival Kuratas.
I
t is going to be an epic showdown. Better than the
real life
Real Steel
, 
this will be the battle of transformers. Last month, the US robot manufacturer 
Megabots challenged Kuratas
, the Japanese beast of a robot through quite a canny video. A few days later Suidobashi Heavy Industry, the makers of Kuratas,
accepted the US challenge
to give the world a first ever giant robo melee combat.
Well, the preparations have begun, but Team USA is facing a hitch. Megabots' Mark II is no doubt bigger and armed with guns, but it lacks the skills in hand to hand combat.
So, to bring in some new armor and get Mark II ready for the fist fight, the firm has launched a Kickstarter campaign to generate funds. Megabots wants to outsource the engineering from Howe & Howe Technologies with an aim to get Mark II twice as fast as Japan's Kuratas.
The Megabots team has set up the initial goal to raise $500,000 for this purpose. However, if the pledge money reaches $1,000,000, then Megabots will be working with IHMC Robotics to give Mark II better balance controls.
Google Humanoid Robot 'Atlas' Stomps Its Way Through The Woods
The US firm is sure an optimist one. They have planned to rope in NASA to develop safety systems for the cockpit once they raise $1,250,000. It should be noted that Megabots team plans to control the robot while sitting inside its cockpit, whereas, Suidobashi's Kuratas will be remote controlled.
The supporters of team Megabots will not only get to see an even battle between giant robots, but also Mark II merchandise such as t-shirts, a 3-D printed model of the bot, a custom character in the free-to-play cross-platform game Robocraft.
If you donate a notable amount, then you might get a chance to ride the future undisputed champion of robots and even get to join the Mark II pit crew during its epic showdown with Kuratas.
Check out the video for the upgrades that are planned for Mark II.
What are you waiting for!
Check out our homegrown product viralnews.fossbytes.com for hottest tech news on the web. For more updates and interesting stories, subscribe to Fossbytes newsletter. [newsletter_signup_form id=1]