Raspberry Pi is a revolutionary single-board computer (SBC) that is majorly used by tinkerers for digital maker projects ranging from a retro gaming machine, weather station, to home automation.
Now, if you ever dream of having a fully-fledged working Raspberry Pi device, here comes the YARH.IO MKI project that aims to offer a fully hackable and customizable Raspberry Pi-based handheld device.
YARH.IO MKI: A hackable Linux-powered handheld
YARH.IO is Yet Another Raspberry Handheld that combines the best of Raspberry Pi design and 3D printing technology. The device comes with the Raspberry Pi 3B+ model featuring the official operating system, Raspberry Pi OS (previously called Raspbian).
However, you can also run other operating systems available for Raspberry Pi such as Ubuntu MATE, Ubuntu Core, and RISC OS.
The 5-inch model has a 800×480 HDMI TFT LCD display with a lightweight mini wireless Bluetooth keyboard controller. As YARH.IO is a battery-powered device, it also comes with a single removable 5000mAh Li-ion rechargeable battery.
Under the hood, the handheld device follows a unique modular design, where the main module includes a Raspberry Pi board, screen, power supply, battery, RTC, and GPIO connector with cables.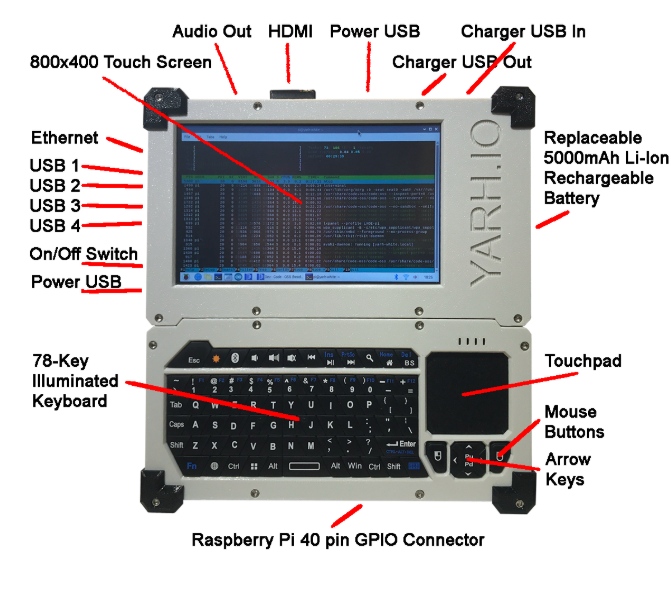 Along with one shared USB connector, you can use a Raspberry Pi GPIO connector to add different modules such as LoRa radios, RFID readers/writers, and IR transceivers.
How do I get YARH.IO MKI device?
The YARH.IO device is fully hackable and customizable, meaning every single component that is required to build YARH.IO needs no custom PCBs and can be easily sourced using a bit of wire soldering.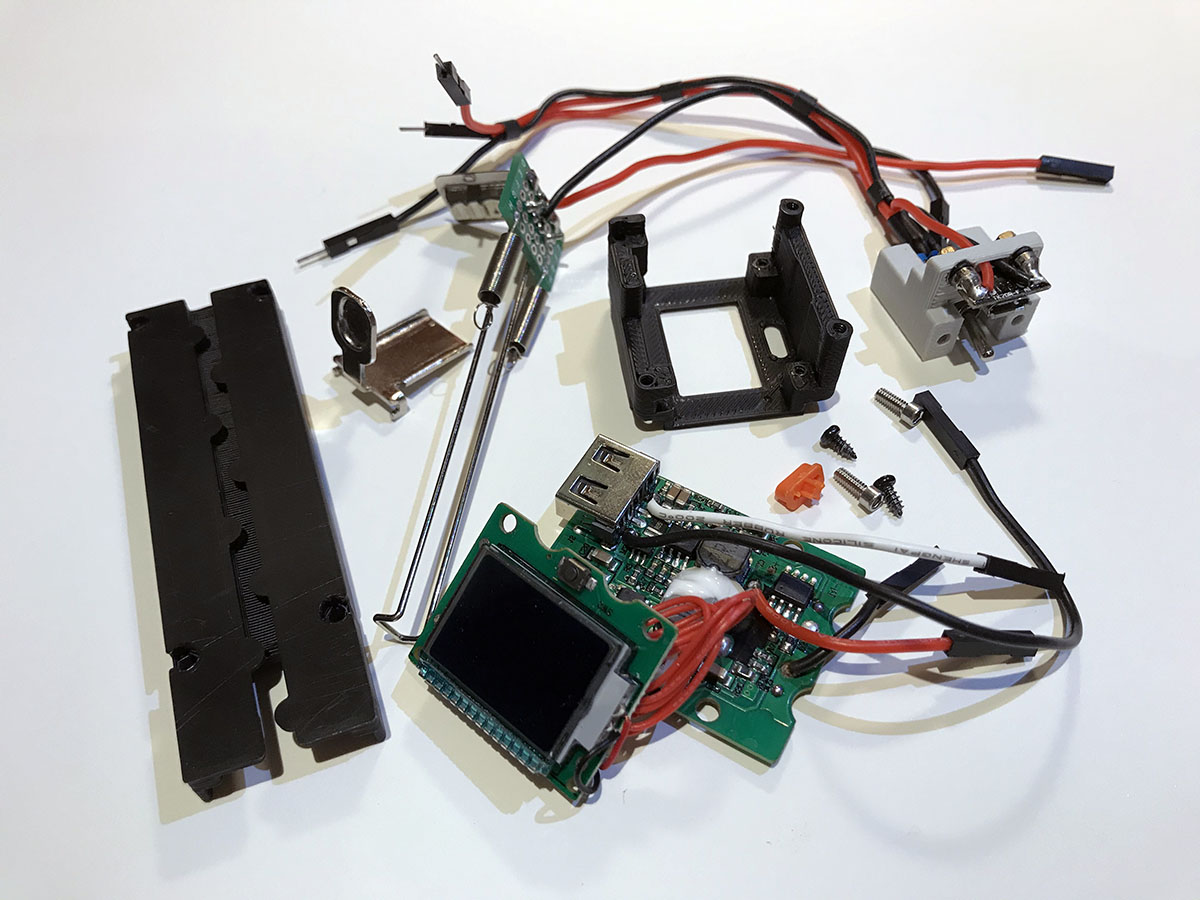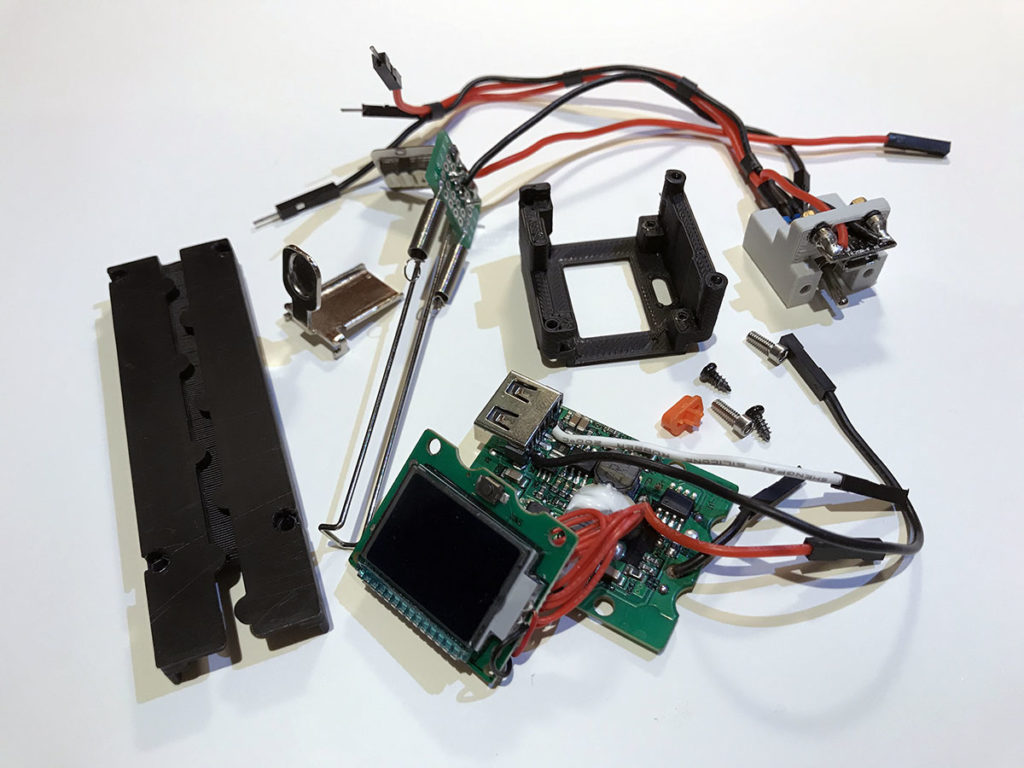 Hence, if you want to build the device on your own, check out the list of parts used for the YARH.IO project.
However, if you're more interested in buying a fully functional pre-built device, head over to the official shop. The device costs $629.99 (excluding shipping) and is available in multiple colors.