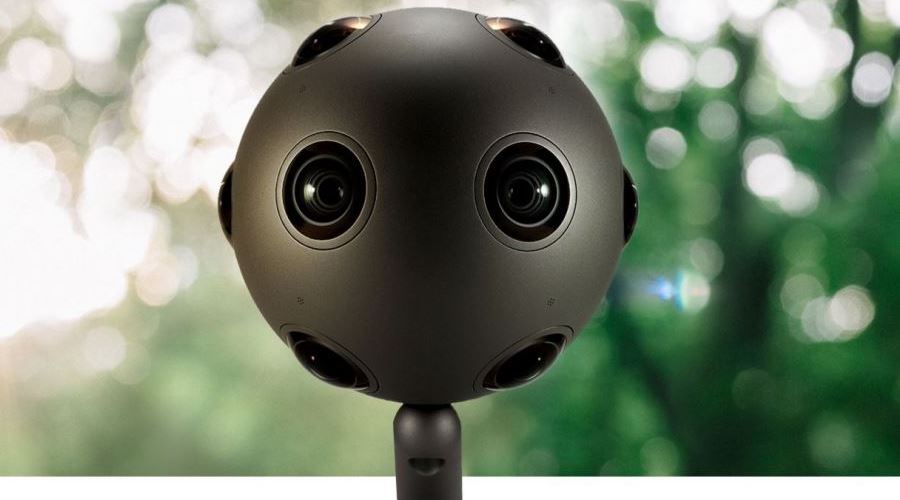 Short Bytes: Nokia has launched world's first Professional VR (Virtual Reality) camera called 'Ozo' which is capable of taking 360-degree video with full surround sound. Shipment of this camera starts in the first quarter of next year with pre-bookings. This VR camera is priced at $60,000.
L
aunched initially in July, Ozo, the world's first commercial VR camera, is designed for 3D movies & games, 360-degree videos and even surround sound synced with the video. A virtual reality headset comes with this camera for watching and playing 3D movies and games respectively.
Nokia will begin shipping this product from the first quarter of 2016. This product is priced at $60,000.
360-degree view:
Virtual reality cameras are known for 360-degree views. That's why, they are called as virtual reality camera or VR camera. The possibility of 360-view is made possible by combining a total of 8 cameras together. These cameras are mounted all around to capture the full view. Each of these eight cameras has 195 degree of field of view and comes with 2K by 2K sensors. These all combine together to give a seamless virtual reality.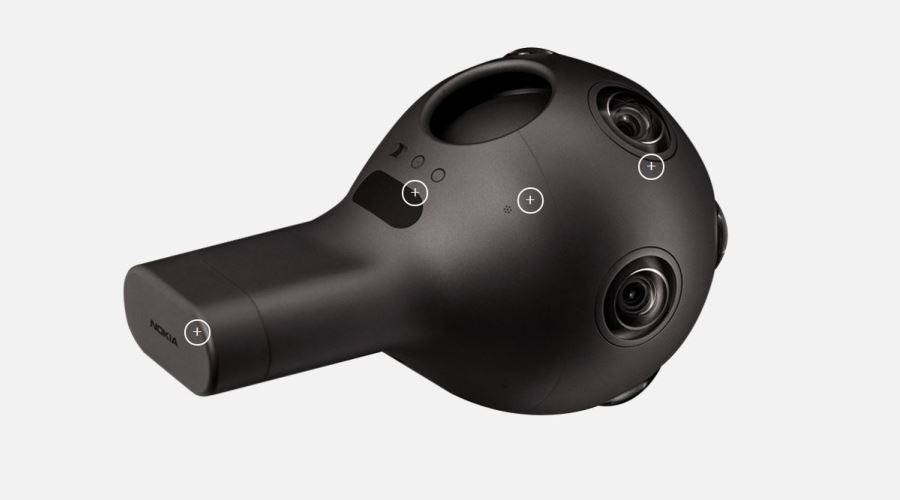 Mount and rotate:
The best part about this professional VR camera is that you can mount this camera and rotate around on a shaft for far the seamless smooth video. If you want to shoot in any other condition, you can also wear it along with the fit.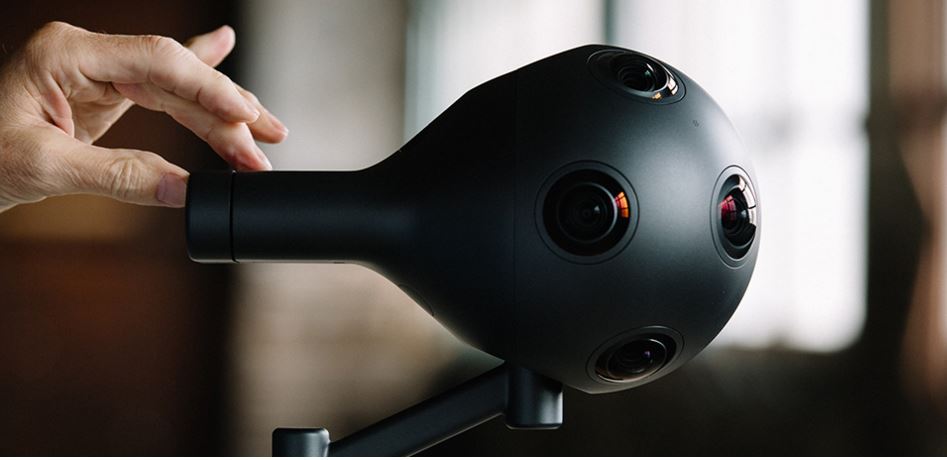 360 X 360 surround sound:
Along with the eight cameras come eight microphones that record 360 by 360 surround sound. These microphones use a software to render the direction of the head and based on that fading and immersive virtual reality is experienced.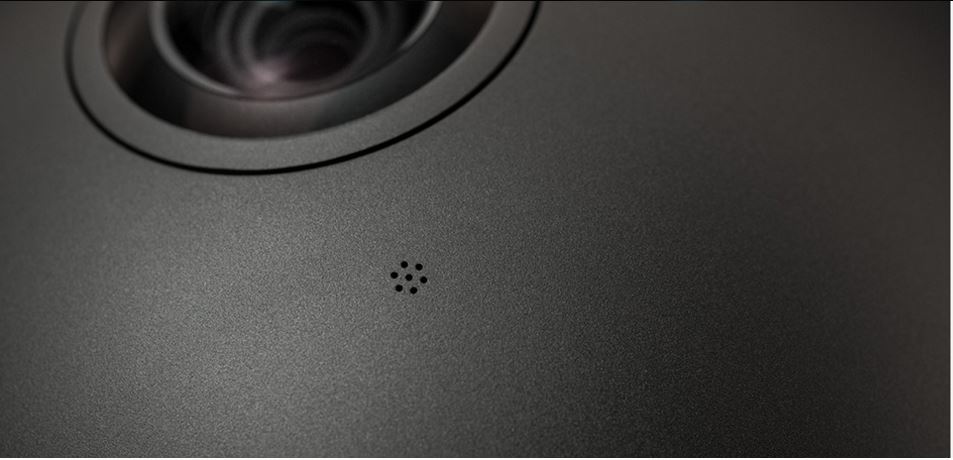 Integrated power and Memory:
Each interchangeable Digital Cartridge provides 45 minutes of recording time and saves all video and audio to a single file – rather than a handful of SD cards.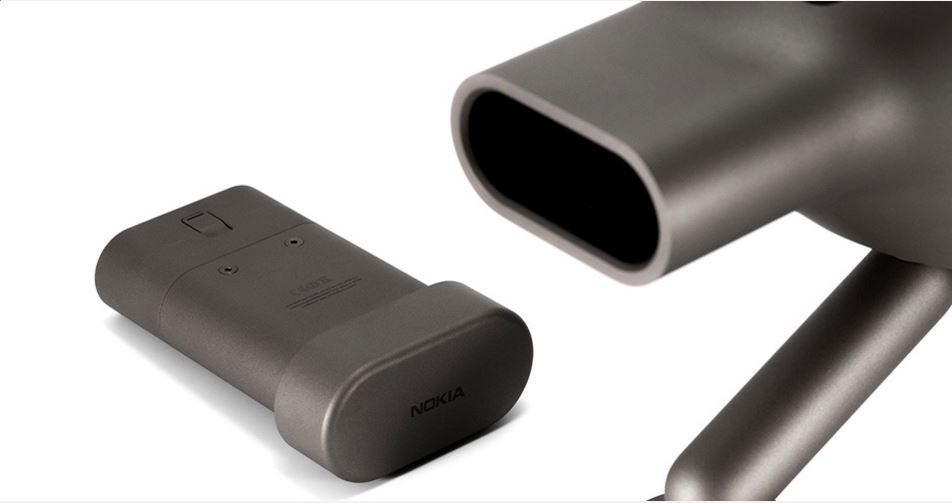 Lightweight and compact:
Ozo is really a light-weight piece. Dimension without the mounting handle is 6.7 inch by 6.3 inches and the dimension along the mounting handle is 1.4 inch by 10.4 inches. Total weight of this VR camera is 9.3 pounds including battery weight.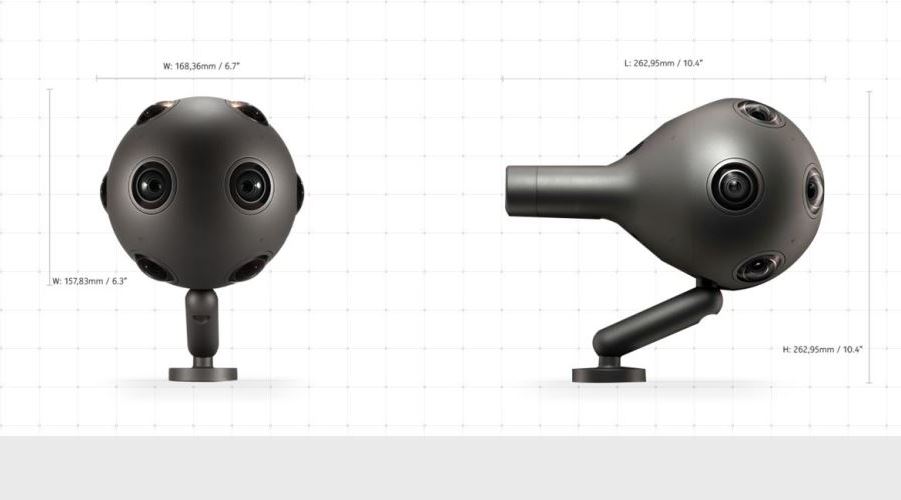 Did you like the world's first professional virtual reality camera by Nokia? Tell us in the comments below.