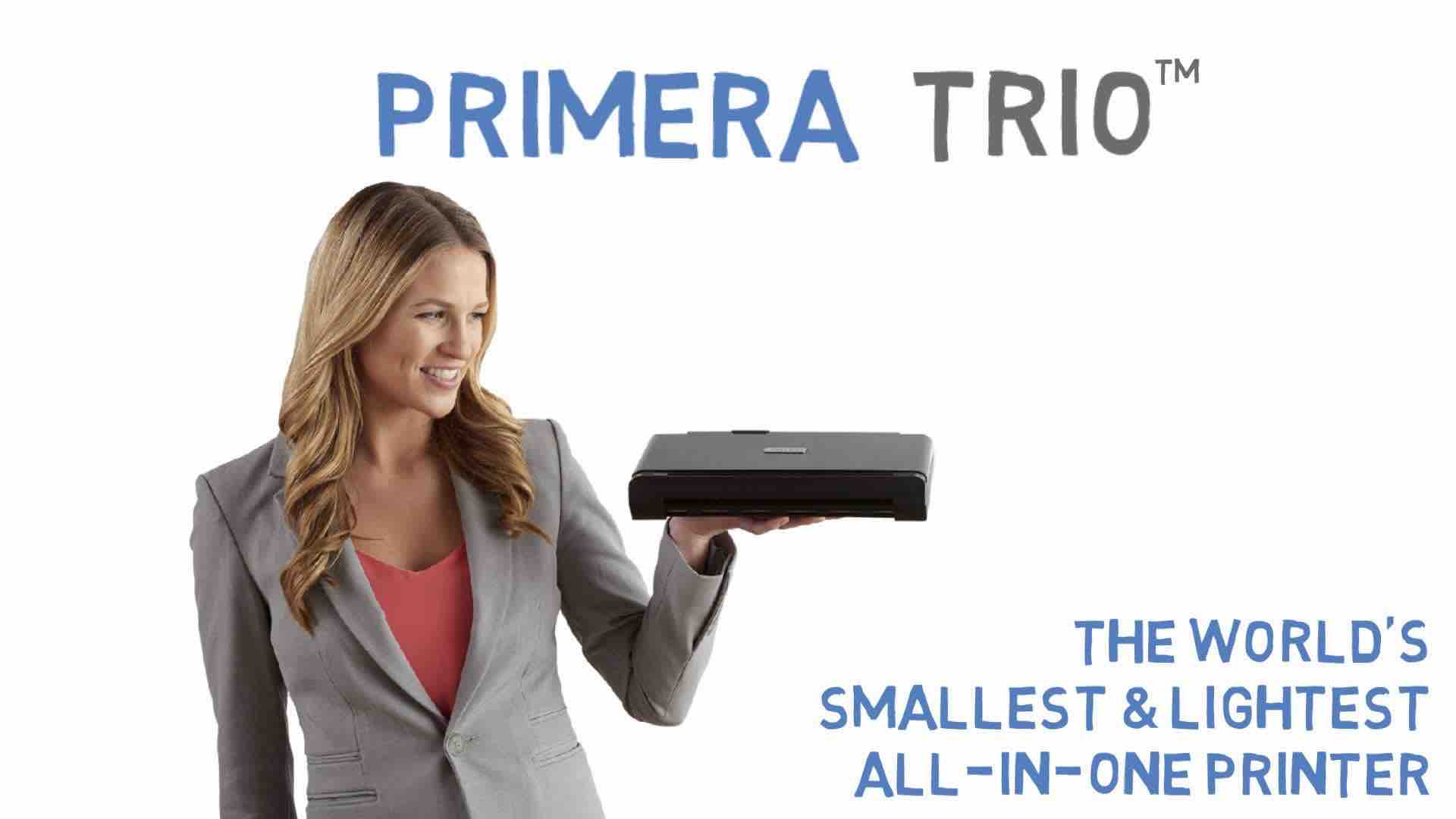 Short bytes: It's high time to do away with your heavy, cumbersome, and boring traditional printers. Primera Trio is a new age printer – smart, sleek, small, portable yet efficient to cater all your needs. Let's tell you more about it in detail.
P
rinters are inarguably an integral part of almost every workspace but how cumbersome sometimes they are, occupying a large space in a corner, and groaning with a choked piece of paper. Moreover, with portable computers, we are obviously in need of portable printers. Wireless printers can be a solution but wouldn't it be better if you had a portable printer – a printer as slim and small as a notebook, yet efficient enough to travel with you wherever you go and serve all your needs on the go.
This is what Primera Technologies want for us and thus, they introduced – Primera Trio, a printer which is acclaimed to be the world's smallest and lightest all-in-one portable printer, weighing just 1.2 kg; comes in a smart and sleek notebook size. And what's amazing is that – it takes the full-sized ink cartridges, kudos to the handy twisty motion, so, you don't need to hunt for some special cartridges anywhere.
Coming to the specifications – It prints in full color or even black at up to 4800 dpi onto A4 paper, 4"x 6" photo paper, labels, and even postcards. It can also scan and copy, with a resolution of 600 x 600 dpi. All you need to do in order to print a copy is to simply feed your original paper into the rear paper slot and it automatically prints a copy for you.
Also read: Microsoft Launching Braille Printer With the Help of a 13-Year-Old Boy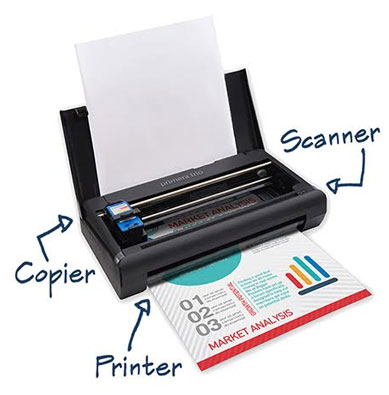 Another interesting detail is that it is customizable. So, you can definitely be creative on to your printer, buy for it snap on covers in blue, pink, silver, or white to do away with the boredom of black, gray and the usual white. However, if you are still in love with the professionalism and want to go with the dark gray and black color scheme, it's there for you.
Now, another important thing to be addressed before trying your hands on Primera Trio is the battery life. It comes with a Lithium- Ion battery, capable enough to print around 350 pages before needing to recharge again. Then, connectivity is lot more important and unfortunately, it's not wireless. It comes with a 3-foot micro-USB to USB cable for connecting it to your Pc or laptop to print or to recharge it. It is compatible with Windows 7,8,10, Vista and Mac OS Xv10.6 or higher, but again, sad to mention; it can't work with a smartphone or tablet.
Black ink cartridges should print about 185 pages and color cartridges should print around 260 pages before needing to replace them. The printer itself retails for 347 Euros including delivery and the replacement ink cartridge comes in at around 32 Euros (black) and 35 Euros (color).
High expectations! But we need more out of it, definitely. Primera Technologies need to escalate it to a wireless printer compatible even with the smartphones and tablet PCs, as we are surely in need of something such.
– Via Primera Trio
Do tell us your thoughts on the Primera Trio via your comments below.
Also read: This Secret Code in Your Printer is Helping Governments to Spy On You