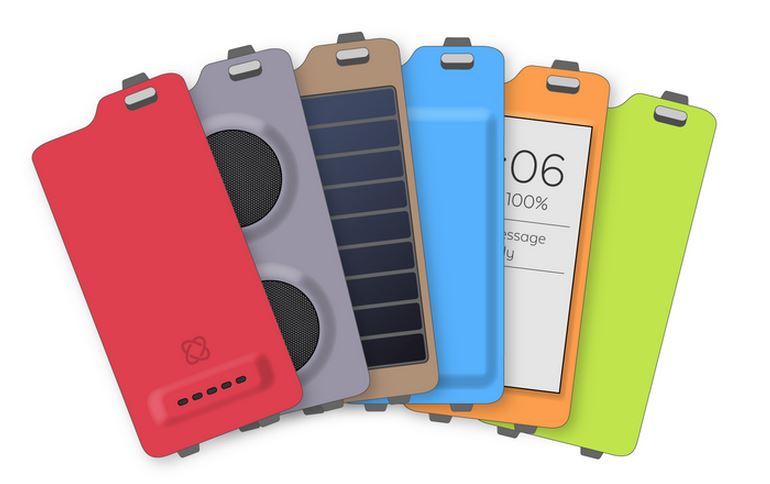 At fossBytes, we keep on bringing to you updates regarding new and cool gadgets making a mark in the world and this time we are here with yet another cool and surprising gadget that can prove to be a great help to most of you.
A
n average phone case that we use in our everyday life serves only the purpose to protect the phone from dust and water or in case you drop your phone, it serves as a lifejacket to your phone. But imagine what if you could add modular features to your phone like a backup battery or a heart rate analyzer, sensors and such. Now, you can do this with the help of Moscase which looks like a standard phone case but is much more in features.
Moscase, inspired by Batman's utility belt, is a crowdfunded startup from Hungary. It protects your iPhone 6 or 6 plus and has a removable back which you can replace with your desired optional tools. You can turn your phone case into a breath analyzer, a speaker, or even an e-ink screen for reading. Thus, it allows you to read your favorite book on the back of the phone, saving your battery life for more important tasks.
The device consists of two parts. The bumper without a backplate can sense pulse, temperature and body impedance. A model with a "passive" backplate costs $129 and the one with an "active" backplate costs $219.
https://www.youtube.com/watch?v=0ZYULeegAJ4
If you like this idea, do tell us through comments. (Via: KickStarter)
For more tech updates and scientific surprises, keep reading fossBytes.